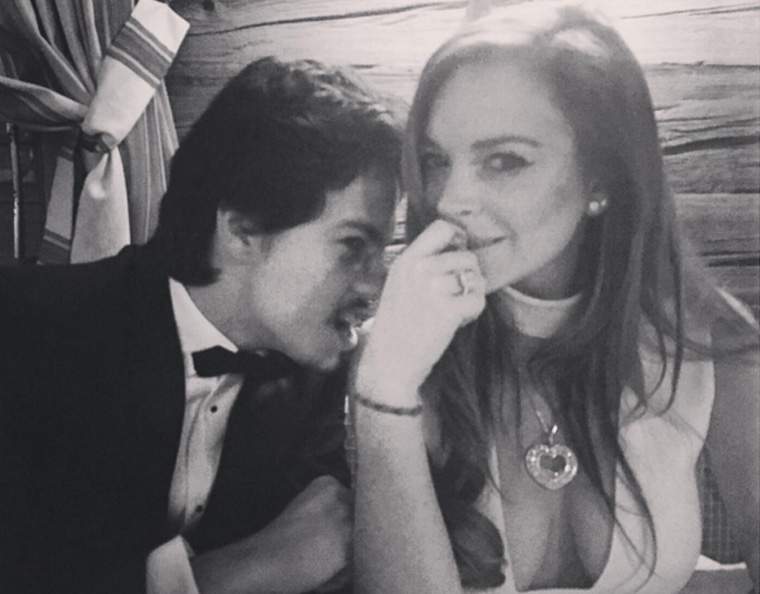 Every week we pick  the best and worst engagement rings to emerge from the land of the rich and famous. This week, two rings that couldn't be more different go head to head…
Engagements happen on a daily basis in showbusiness. Naturally, every bride – whether famous or not – thinks that their own engagement ring is the most beautiful in the world. The rest of us, however, may or may not feel the same. We scour the web every week for the latest celebrity engagement news, and choose what WE feel are the best and worst. It's all done in the spirit of fun, we mean no harm – and of course we wish the best to all of the happy couples! Here are our picks for this week…
The Best… Lindsay Lohan
For a while it seemed as though Linday Lohan would never stop appearing in news headlines for her various court cases and wild child shenanigans. In the last few years however she's calmed down a great deal. And as of last month – if you believe everything you read, that is – she's now engaged too!
The lucky man is Russian heir Egor Tarabasov, and Lindsay has been spotted wearing the ring he gave her multiple times now. So it looks like this rumour is true! Together for just under a year, Lindsay and Egor recently moved into an apartment together in London and were also spotted at a Duran Duran concert with the rest of the Lohan clan.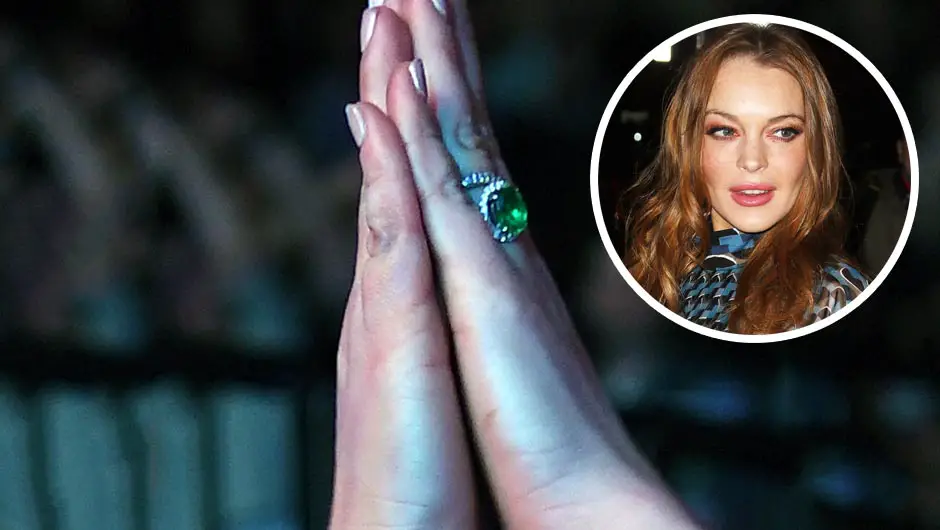 Reports say Lindsay was taken by complete surprise when he presented her with a stunning 5-carat oval emerald. The deep green hue gets some added sparkle thanks to a white diamond pave halo and band, and it looks like she's wearing it with a second diamond encrusted band too.
Our Verdict: Forgive us, but we always thought someone with Lindsay's not so squeaky clean public image would go for an engagement ring that's not so… well, nice. The emerald is a heavenly match for her red hair, and the pave setting strikes the perfect balance of chic and flashy.
The Worst…Georgia May Foote
If you're a fan of British television, you'll know Georgia May Foote. A former Coronation Street star, Georgia was already a familiar face on prime time TV. Then late last year she participated in Strictly Come Dancing (the UK version of Dancing with the Stars) with professional dancer Giovanni Pernice. Viewers instantly remarked on their chemistry both on and off the dancefloor. Sure enough, after the show ended, it was revealed that they were in fact a romantic item!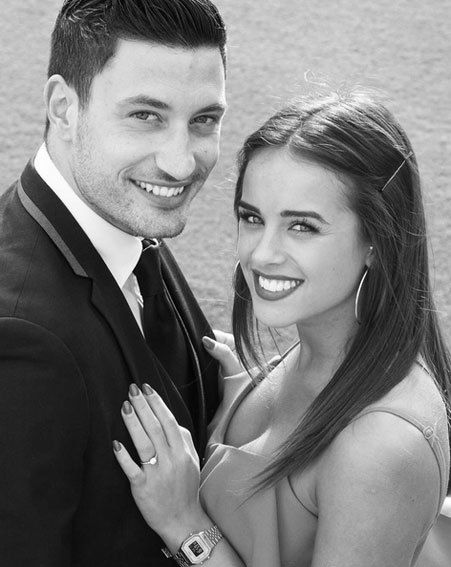 The loved up pair regular appear in each other's social media feeds, but one post in particular from Giovanni had everyone guessing whether an engagement was on the cards. In the black and white shot of the couple smiling together, Georgia can very clearly be seen with a dainty diamond solitaire ring on her left hand.
Although beautiful, both halves of the couple insist they're NOT engaged. Instead, Giovanni explained, it's a 'togetherness ring' meaning they are in a committed relationship but not one that involves marriage. Yet. Sure, Giovanni.
Our Verdict: It's beautiful and all, but considering that it's strictly speaking not an actual engagement ring, we don't think this makes the cut. Also, it's kind of small for a celebrity engagement ring. We're sure when they really do get engaged the ring will be spectacular.