Every week we pick the best and worst engagement rings to emerge from the land of the rich and famous. In this edition, two grooms to be give their better halves some serious bling…
Engagements happen on a daily basis in showbusiness. Naturally, every bride – whether famous or not – thinks that their own engagement ring is the most beautiful in the world. The rest of us, however, may or may not feel the same. We scour the web every week for the latest celebrity engagement news, and choose what WE feel are the best and worst. It's all done in the spirit of fun, we mean no harm – and of course we wish the best to all of the happy couples! Here are our picks for this week.
The Best: Keleigh Sperry
Model Keleigh Sperry always sizzles in photoshoots and on the red carpet, but now she's got even more of a reason to smile for the cameras. She's the last of her four sisters to finally get engaged, but who's her husband-to-be? None other than War Dogs, Fantastic Four and Whiplash star, actor Miles Teller. The pair have been dating since 2013, so we dare say this engagement was a long time coming.
Miles decided to get down on one knee while holidaying with Keleigh in South Africa last month. The couple were on a safari adventure together, and shots from the proposal have elephants and lions chilling out in the background – how cool is that?!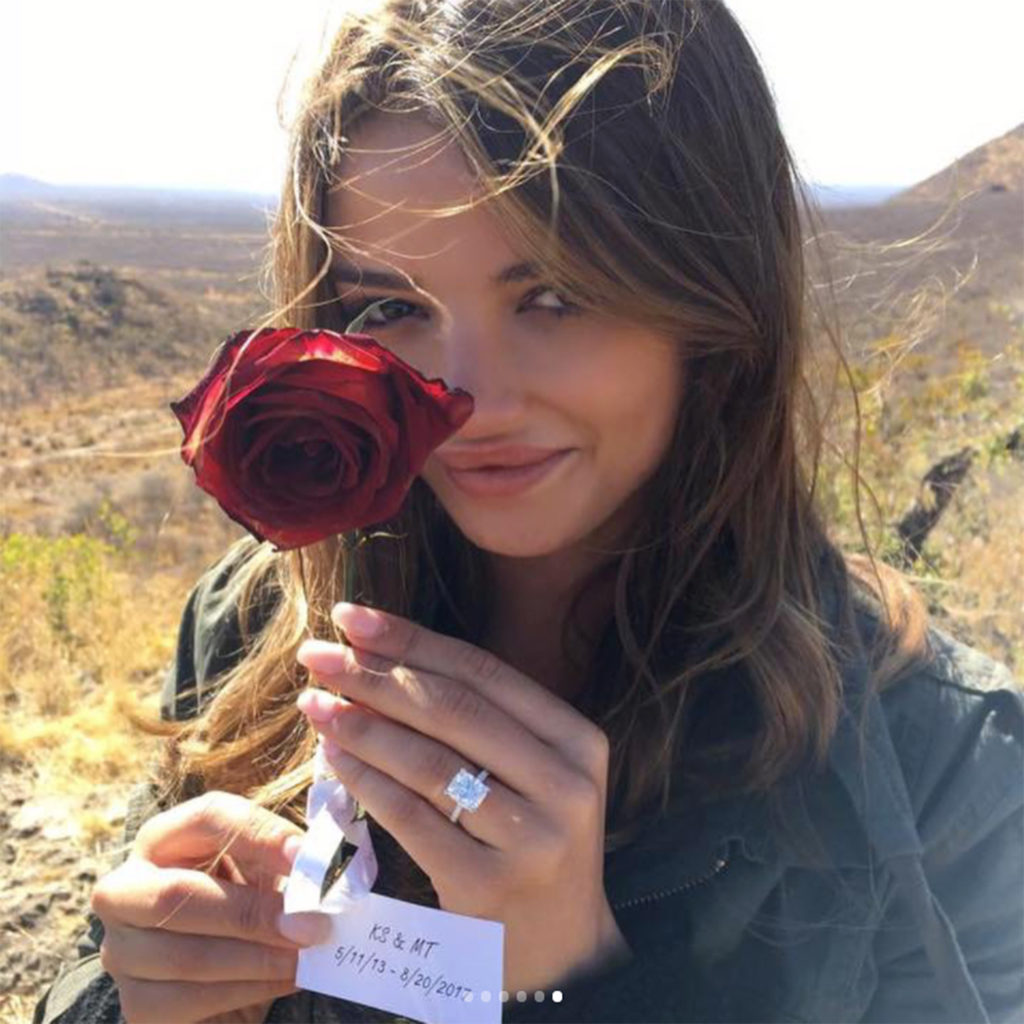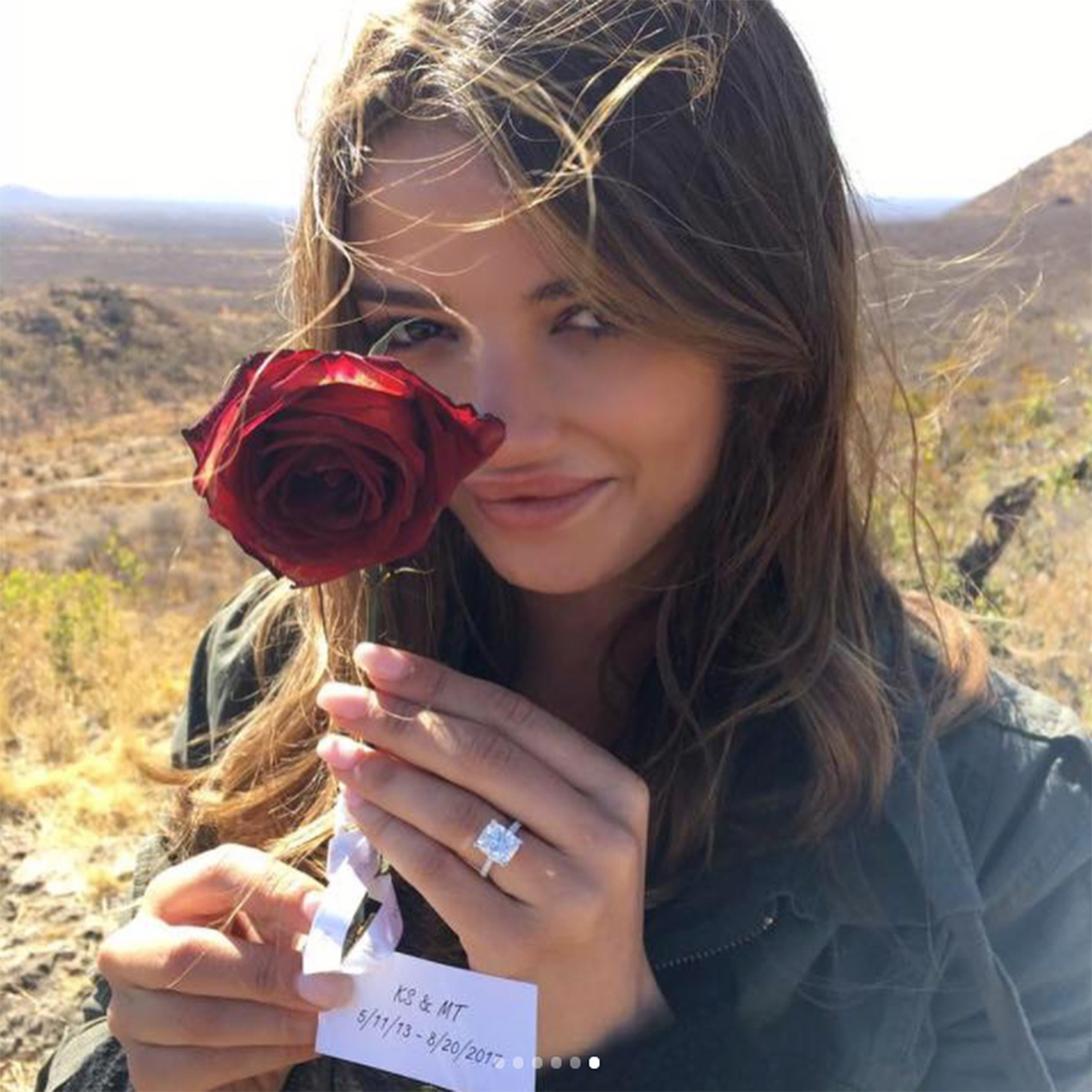 Enough about the proposal though – what about the ring? Miles certainly picked a good one, opting for what looks like a 3 carat (and up) princess diamond. It sits on top of a simple and delicate pave diamond band, in a traditional prong setting. Just look at that baby sparkle under the South African sun.
Our Verdict: It's delicate and glamorous, and the diamond is just the right amount of big. Keleigh certainly seems pretty happy with it; and we're big fans too. Good job Miles!
The Worst: Millie Mackintosh
British celebrity Millie Mackintosh first made a name for herself in the reality TV show Made in Chelsea (kind of like a UK version of Jersey Shore, if you swap the beach for rich London suburbs). After becoming a fan favourite, she went on to establish herself as a fashion, fitness and beauty influencer, launching successful clothing, jewellery and eyelash ranges.
During the Made In Chelsea years Millie dated Hugo Taylor. Hugo's Dad is a Queen's counsel and he himself is the co-founder of sunglasses brand Taylor Morris. Before that, he worked in marketing and PR. Their romance ended in 2011 because of alleged infidelities on both sides, and Millie went on to marry British musician Professor Green. When they separated last year, Millie turned to Hugo for comfort and love blossomed once again.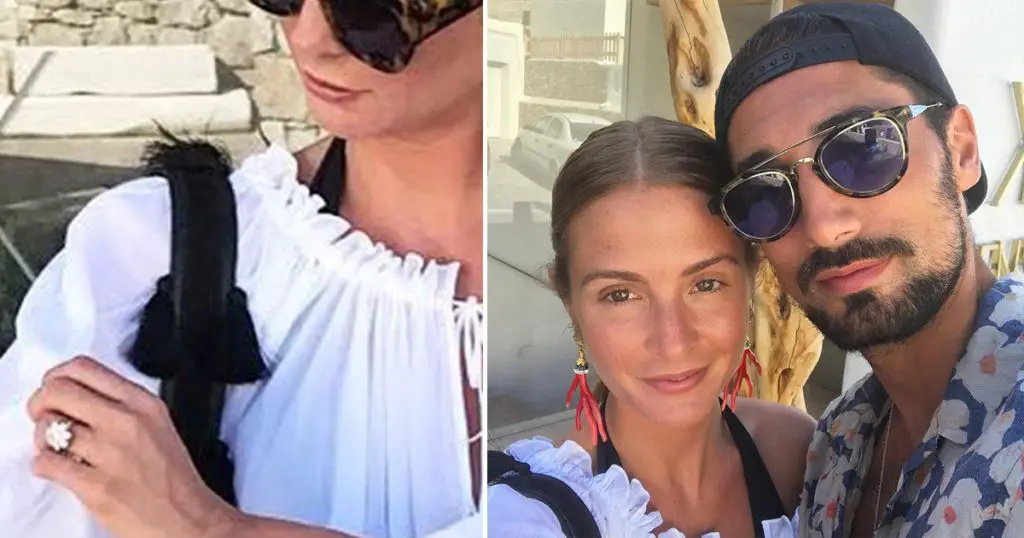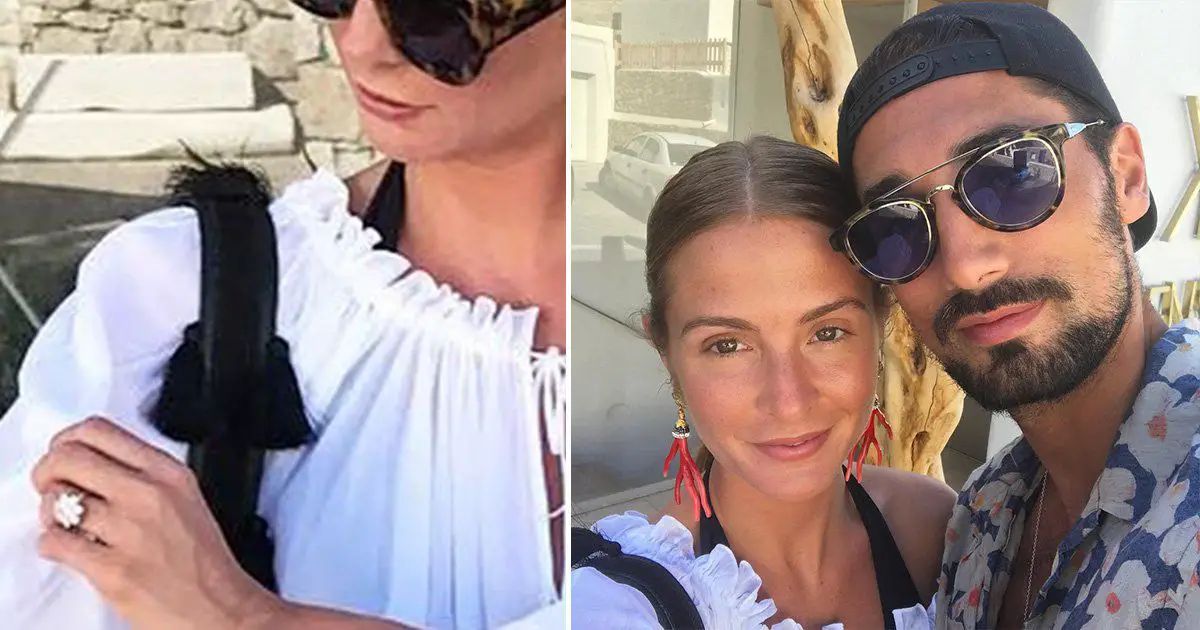 While on a romantic getaway in Mykonos, Greece last month, Hugo popped the question and the couple became officially engaged. Millie however, was keen to keep her jaw-dropping bling under wraps – even when asked to show it off while on a live TV show! A ring like this one can't be hidden forever though, and we've finally seen some snaps emerging over past few weeks.
Millie sports a gigantic diamond ring that looks like one large and several smaller round diamonds arranged in a floral setting. The design spans the width of her finger, and the sparkle it emits can't help but catch the eye. It looks like it's resting on a silver toned band, and those in the know have estimated its value at a minimum of £40,000.
Our Verdict: We don't want to diss Millie's impeccable style, but this ring is just a little too much for us. If the overall design was smaller we'd love it – a unique floral design like that is better to suited to daintier rings, in our humble opinion.