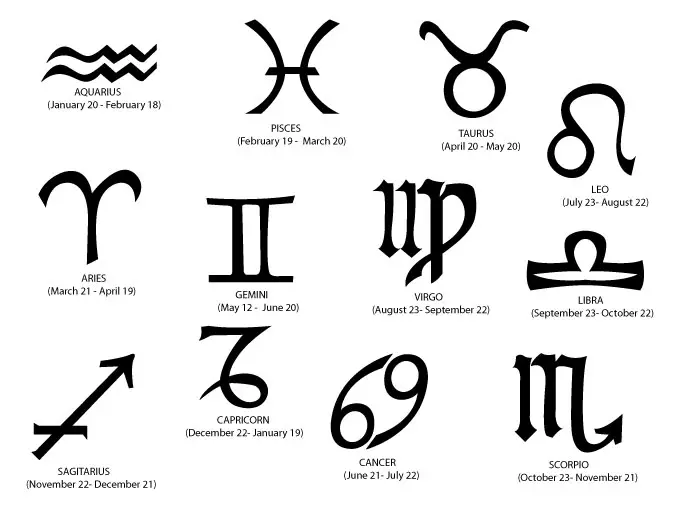 Let's face it; those who follow their horoscope religiously are few and far between. Those who read it for fun and don't take it too seriously are much more common. If you ask us however, there is at least a small element of truth to signs of the zodiac and their corresponding personality traits. With that in mind, we decided to pick out some engagement ring styles that would suit each star sign. Take a look and see if we got your personal style down to a tee! (Warning: we may not have, this was mostly just for fun…)
Aquarius
The Aquarius bride is creative, empathetic, and always marches to the beat of her own drum. There's no way she'll settle for a traditional diamond solitaire; in fact that's probably the complete opposite of what she wants. A coloured gemstone is definitely the way to go, but steer clear of the usual rubies, sapphires and emeralds. Something unusual and beautiful like aquamarine or tanzanite would be a good start – and an unusual setting would be even better. Aquarians are humanitarians too, so an engagement ring that's conflict-free and eco-friendly is a must.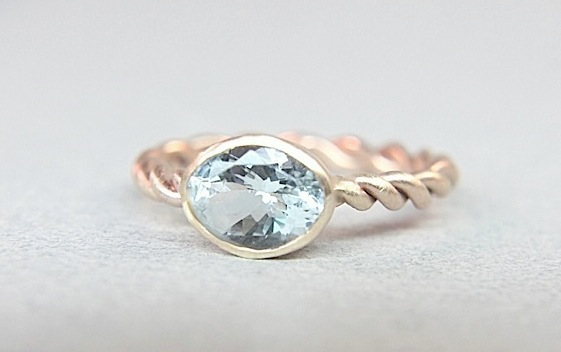 Pisces
The Pisces bride-to-be is a hopeless romantic and has no shame in admitting it. She'll probably lean more towards a traditional engagement ring, but her imaginative side will want a unique twist on it. Think a classic diamond-platinum combo with some intricate shoulder detailing in the form of romantic scrolls, beading or foliage. Look at antique engagement ring designs (particularly the Edwardian period) for inspiration, or better yet, buy one. Her sentimental soul will love something with a story attached to it.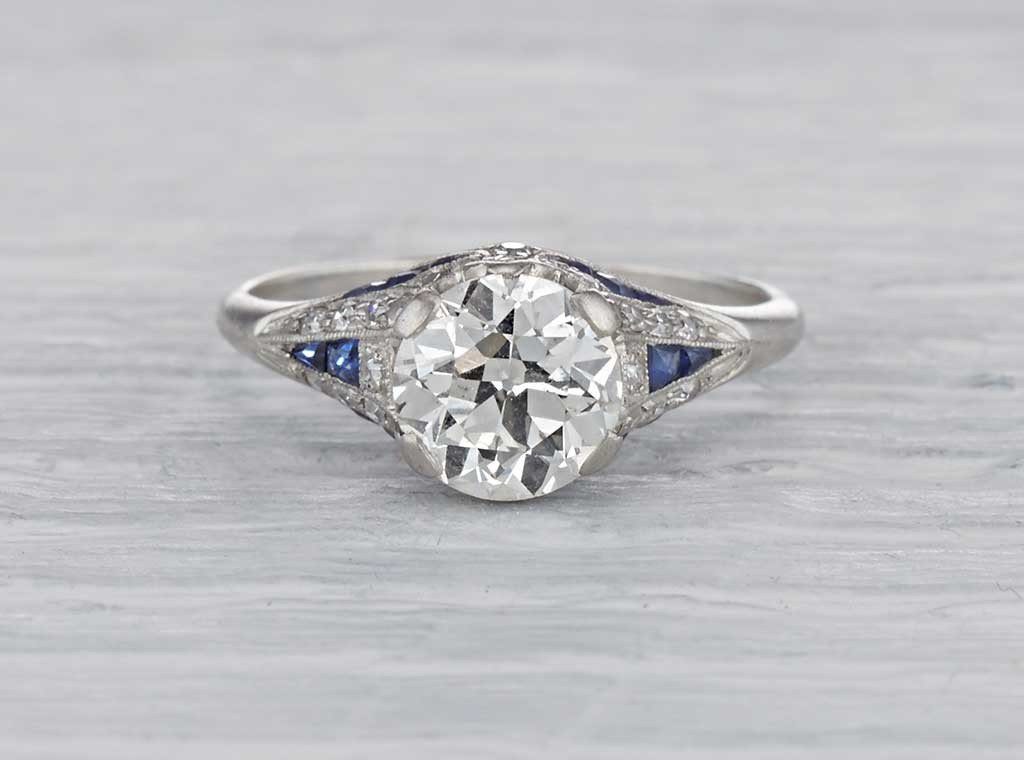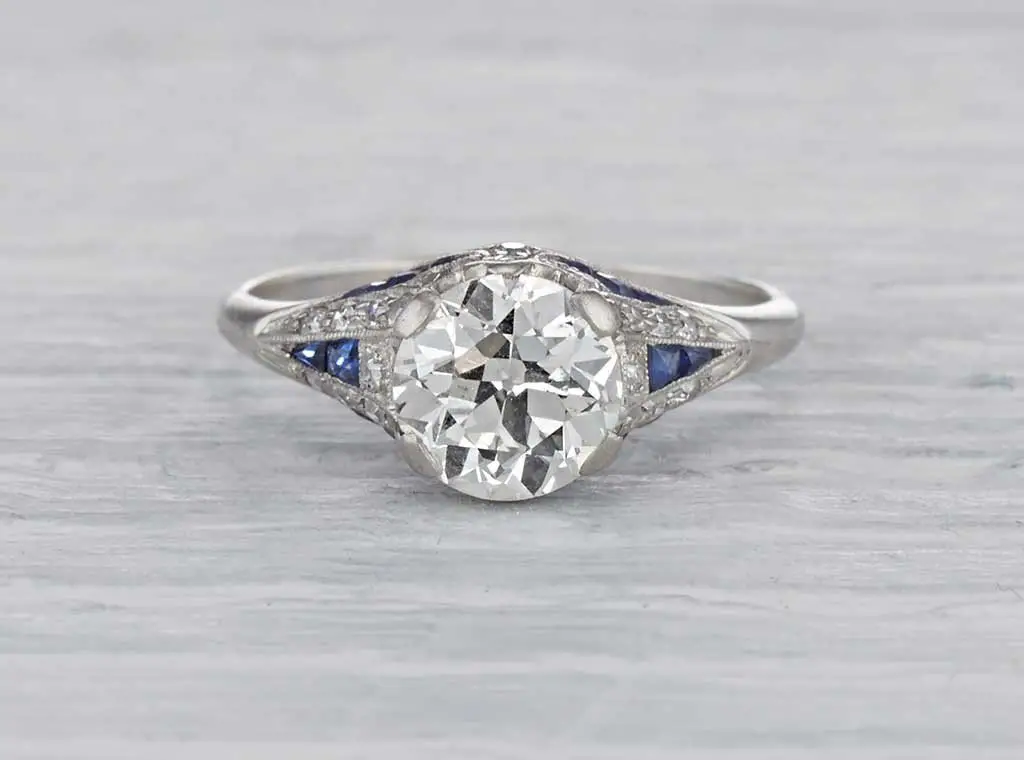 Aries
The Aries bride has no problem with being the centre of attention. She has the confidence to pull off a statement engagement ring, which is exactly what she wants. Don't go down the traditional route, and be prepared to splash out on a big gemstone. Rubies or sapphires would be an excellent choice for an Aries, but a diamond  would also be up to scratch provided it's in a suitably 'look at me' setting. Multi-stone engagement rings are also an option here; Aries brides love the beautiful things in life.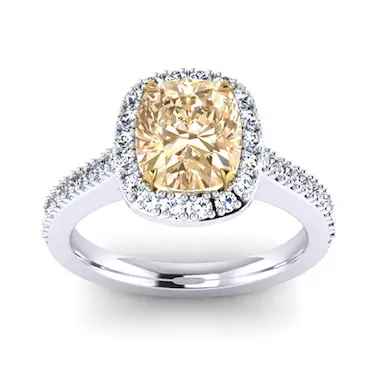 Taurus
The tricky thing about a Taurus bride is that they'll probably have a very particular vision of their engagement ring, and it may be difficult to meet their expectations. They love beautiful, detail-heavy designs, but nothing too blingy or ostentatious. Think a halo setting or side stones and a small (but not too small) centre stone. A little bit of romance is good, and something that's visually pleasing is a must. Although some may beg to differ, we'd opt for a contemporary rather than a traditional design with a Taurus.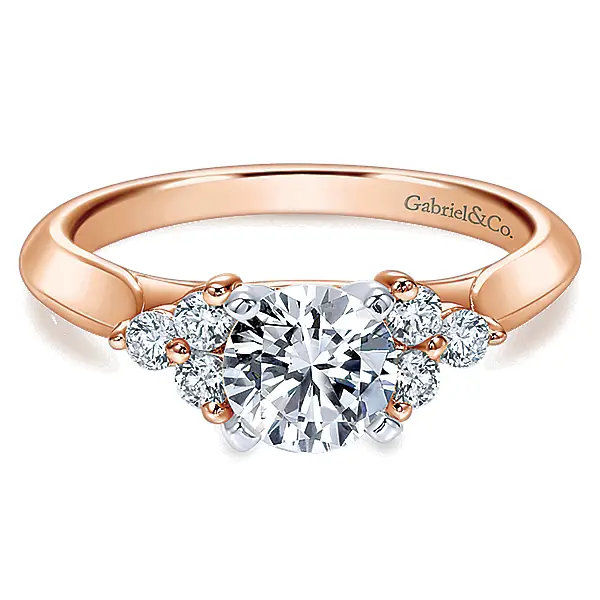 Gemini
Gemini brides love something different. They're intelligent social butterflies who will want an engagement ring to be a talking point, but still classic in style. They also tend to be indecisive, so figuring out what style they actually want is a challenge – and once you do it could still be subject to change! A diamond with a distinctive, unique setting is usually a great option for a Gemini, or an attention-grabbing art deco design could keep them excited for many, many years. Just remember to keep 'classic but interesting' in mind when you're ring shopping.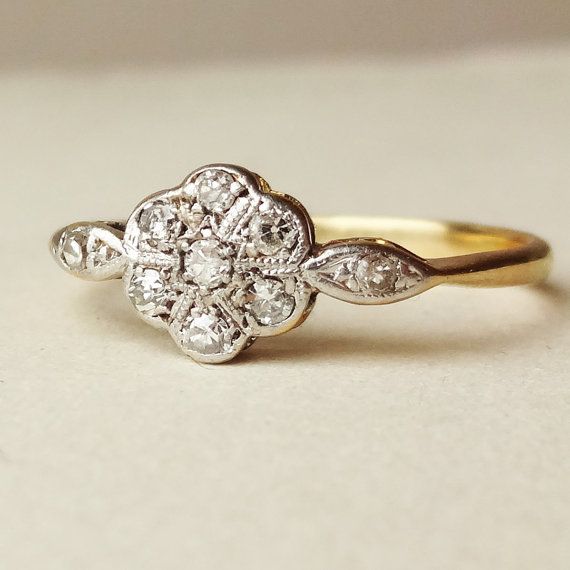 Cancer
The Cancer bride is caring, loyal and just a little bit sentimental. They'll generally be happy with any kind of engagement ring, since they believe the commitment you're making is much more important than the jewellery that comes with it. However, we're willing to bet that the typical Cancer would be somewhat of a traditionalist, and would appreciate a diamond solitaire engagement ring. They do have good taste however, so try putting a little spin on an old classic; choose an unusual diamond cut like emerald, asscher or even trillion for a dazzling twist.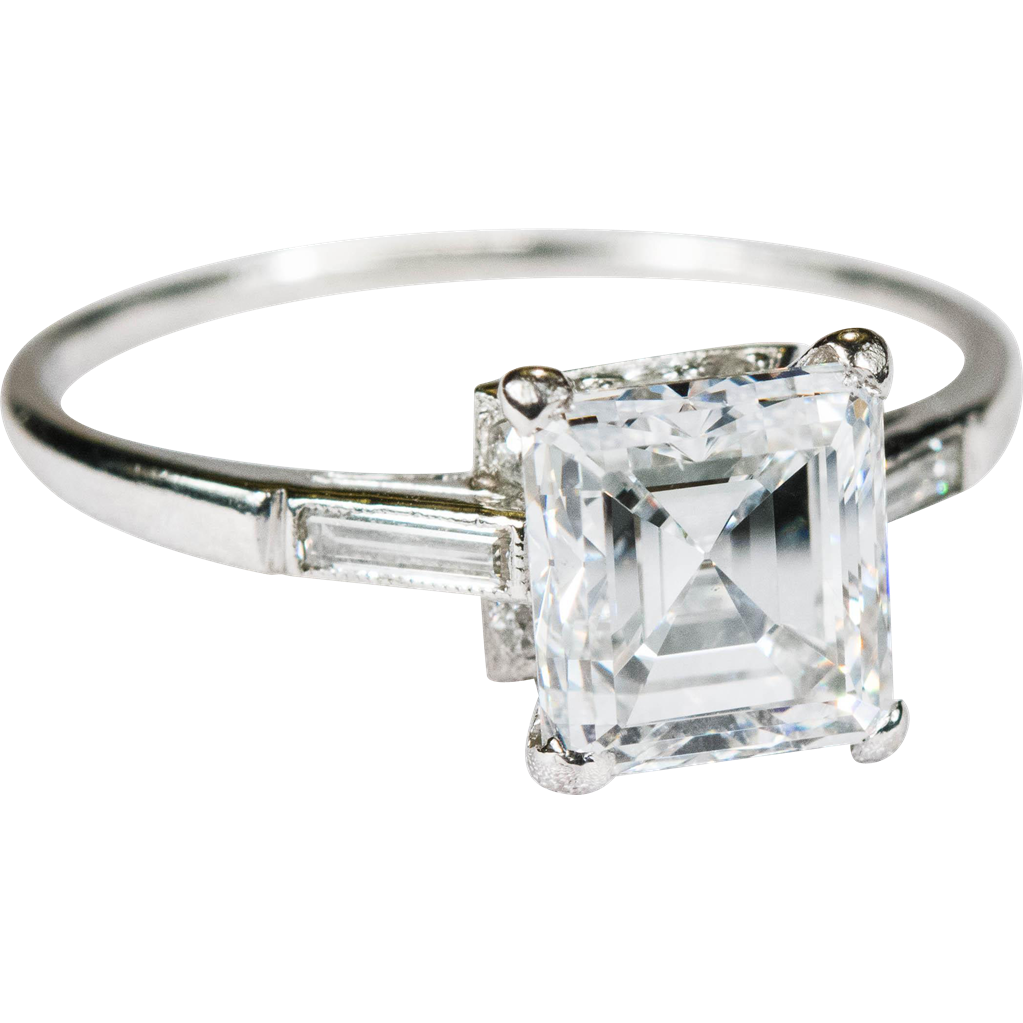 Leo
Leos are confident, brave, ambitious and (sorry) a teeny weeny bit vain. When it comes to engagement rings, the phrase 'more is more' comes to mind. Your Leo bride will most likely want the full shebang: big diamond, platinum band, flawless quality and a custom-made design. Our advice will be to spend as much as your budget allows, but do your research and make sure you're getting the best bang for your buck. Quality is always valued over fancy designs, and anyone who knows their jewellery (as a Leo most certainly will) will be able to tell the difference.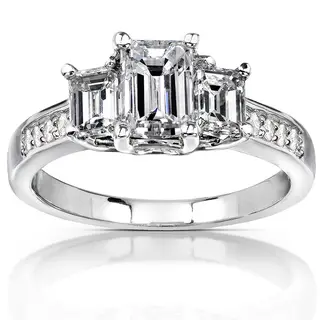 Virgo
Virgo brides pay strict attention to detail, are practical, reliable, and definitely know what they like. 'Simple and elegant' is the key phrase to keep in mind here. They don't like fussy detailing, but they do like good design and good quality. A halo setting, pave band or intricate carved detailing is definitely out, but some subtle accents that accentuate the centre stone and add a hint of glamour will be very much welcomed. Top quality diamonds, rubies or sapphires will always win, so consider three-stone diamond and colour combos, or a small number of small side stones.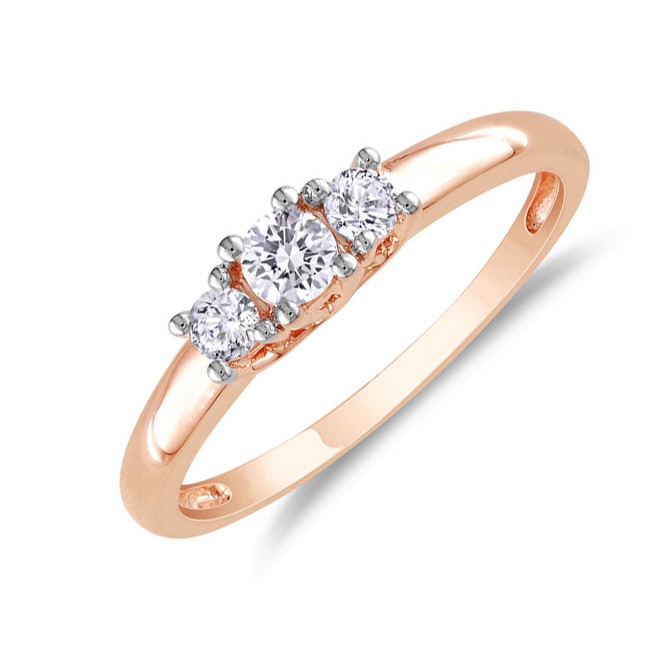 Libra
Libras are sociable beings who like the finer things in life. They're easy-going, charming, down to earth and like to go with the flow. A Libra bride probably won't be too fond of a bold, alternative, 'out-there' engagement ring design. She'll prefer a softer style that's practical to wear. A small-ish diamond solitaire with a pave setting or channel-set stones would be ideal, and a touch of romantic detailing will make it all the more loveable.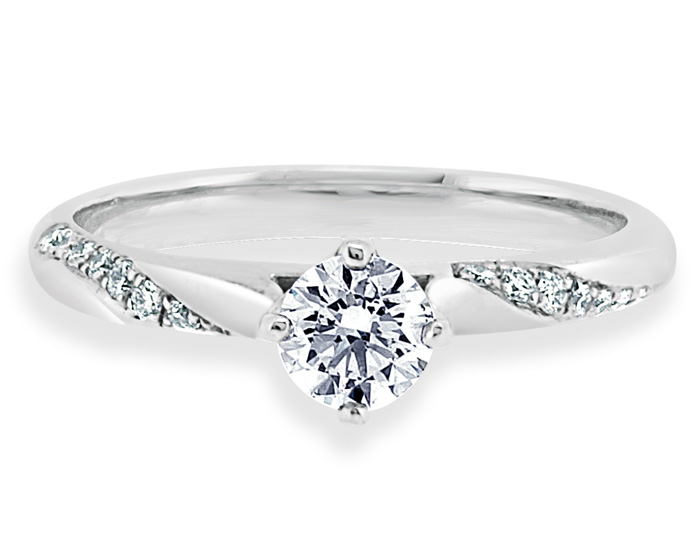 Scorpio
The Scorpio personality is very distinct: they're dynamic, passionate, independent and wily. They can do anything they put their mind to and never give up on what they want. So, finding an engagement ring to match a Scorpio bride's personality is nigh on impossible! Regardless of the specific design, they'll want it to be excellent quality and timeless, but with a slight edge. A contemporary setting or metal choice (hello rose gold) would be well received. We would stick with a diamond as a center stone, but an alternative twist in the form of shoulder details or side stones would be right up their street.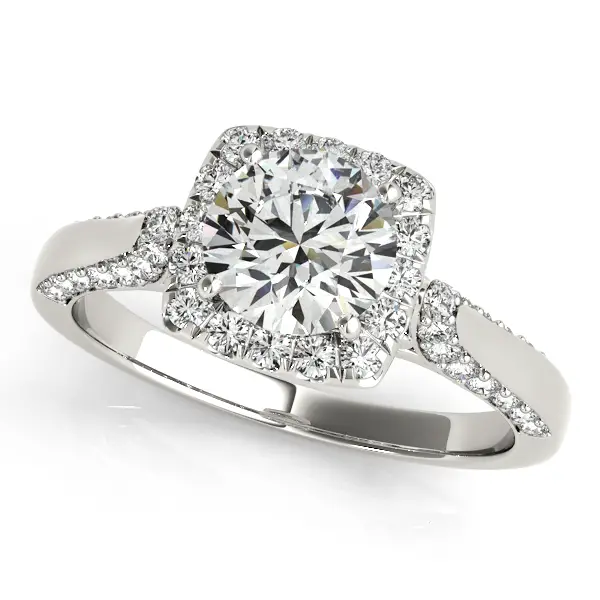 Sagittarius
The Sagittarius bride is another independent spirit. While in their heart of hearts they prefer traditional engagement styles, they'll want to break from the norm and add a unique or contemporary twist. A coloured gemstone with diamond accents fits the bill perfectly, or the other way around if they're not shy about their traditional tendencies. The jury is out on their preferred stone cut; some may prefer a square or cushion cut while others may be hell-bent on a classic round brilliant. Just don't go too left-of-centre and all will be well.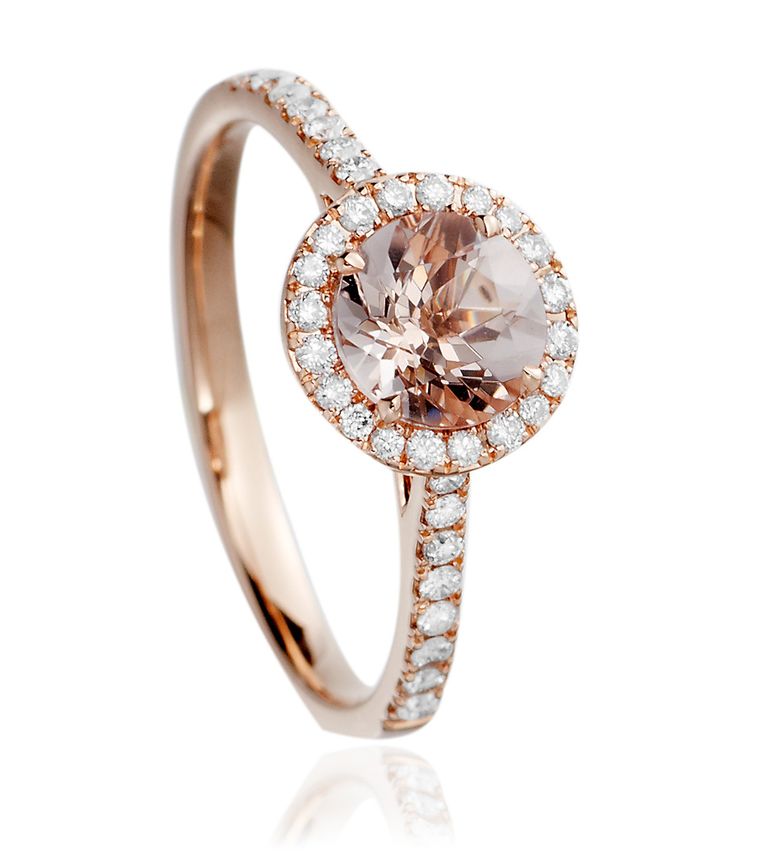 Capricorn
Capricorns are another practical bunch who tend not to go for engagement rings with lots of bells and whistles. A clean, strong design is best – think square cut stones, simple bands and minimalist detailing. Keep the key word 'practical' in mind – they'll want something they can wear every day without it getting damaged (or damaging things) and regardless of what they might be doing. That means stones that aren't too big, designs that aren't too delicate and styles that are bold but not too eccentric.