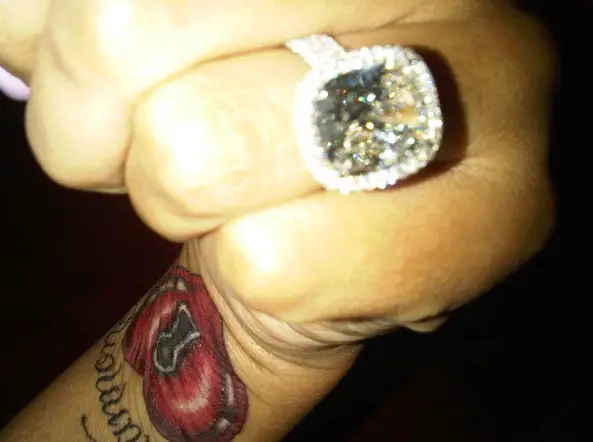 Grammy Award-winning singer and actress, Monica Brown flashes her ring in an instagram photo. She tied the knot for the second time with L.A. Lakers basketball player, Shannon Brown.
Diamond Size: 5-6 Carats
Diamond Shape: Cushion
Setting: Pave
Ring: Platinum Band
Estimated Price: $80,000-$100,000
Designer/Maker: 
Comment: The giant diamond is the star of this ring.