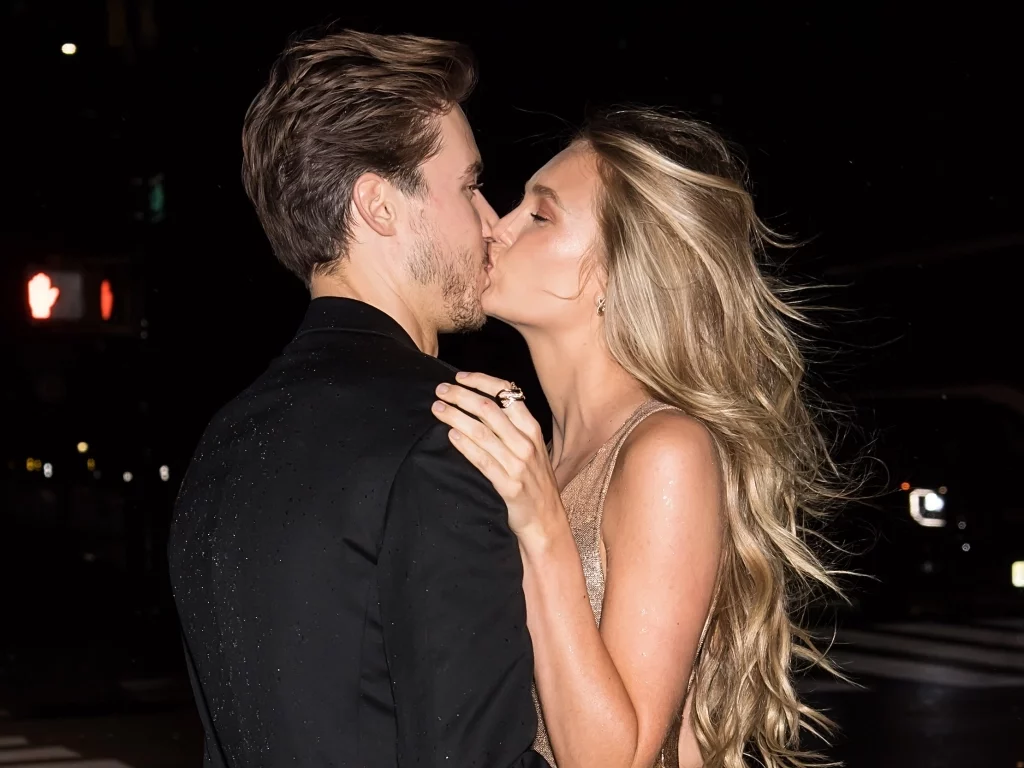 Source: Grazia
Supermodel Romee Strijd got engaged to her longtime boyfriend, Laurens van Leeuwen, back in January 2022, but the world can't stop talking about her stunning engagement ring. 
The Dutch model announced her engagement on Instagram, sharing a series of stunning pictures showing her in the Swiss Alps with her fiancé and their daughter, Mint van Leeuwen.
Laurens proposed with a round brilliant-cut diamond flanked by three pavé stones on either side. It's purposely understated and matches Romee's minimalist, yet chic, style. 
Here's everything you need to know.
What does Romee Strijd's Engagement Ring look like?
Romee Strijd's engagement ring is a beautiful, timeless piece. 
The ring features a round brilliant-cut diamond center stone flanked by three teeny pavé diamonds on each side, set on an ultra-thin band. The band is made of yellow gold, which complements the diamond's sparkle perfectly. The yellow gold band is also a popular choice for engagement rings, as it is durable, timeless, and complements most skin tones.
That's certainly true for Romee's!
The ring's round brilliant-cut diamond is one of the most traditional shapes for engagement rings and is known for its exceptional sparkle and fire. The teeny pavé diamonds on the band add a touch of glamour and make the ring even more eye-catching. 
The ring is both timeless and modern, with a classic center stone and a unique band that sets it apart from other celebrity rings.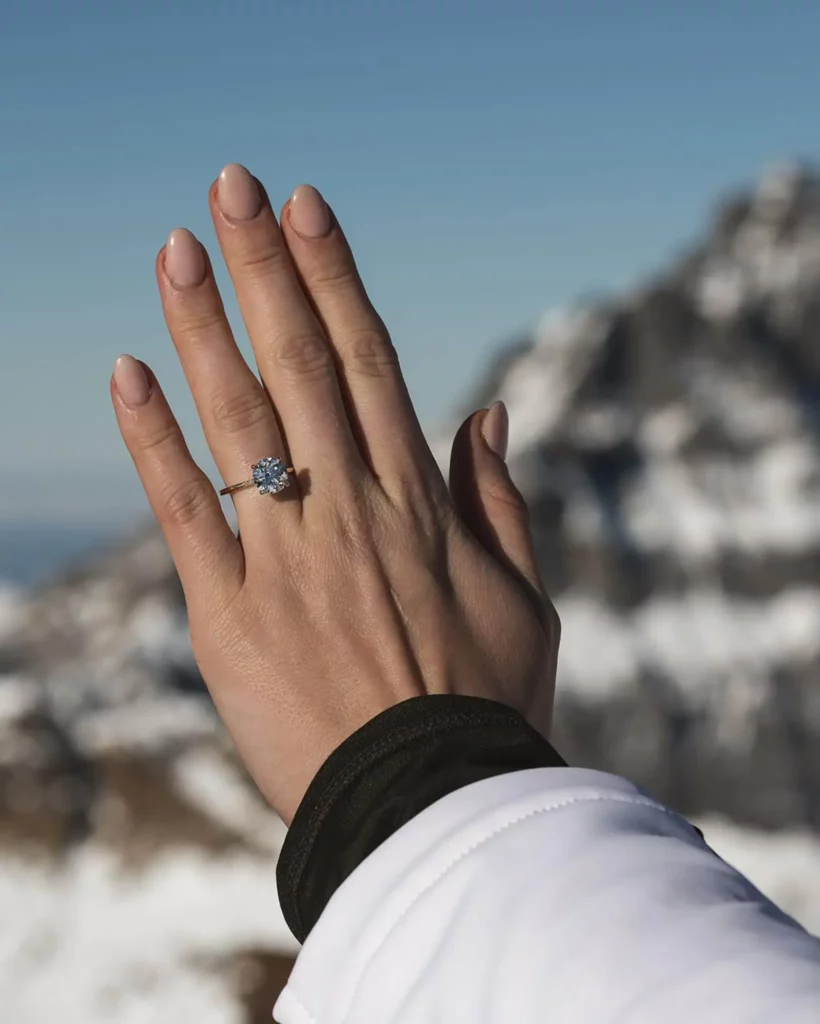 Who designed Romee's engagement ring?
The ring was designed by Ring Concierge founder Nicole Wegman, who is known for her exceptional taste and expertise in creating custom jewelry. Nicole worked closely with Laurens to create a ring that would be a statement piece while still being elegant and timeless.
Nicole explained: "He selected a Round Brilliant Cut because they are as timeless as it gets and are cut to maximize sparkle… Clients love our Whisper Thin® settings because it is the thinnest band possible while being completely safe for daily wear and the diamond almost appears like it's floating."
Wegmen is known for her expertise in the jewelry industry and her innovative approach to creating personalized and unique engagement rings. She has become a sought-after jeweler, known for her exquisite craftsmanship and ability to create one-of-a-kind pieces that reflect her clients' individuality. More recently she was the mastermind behind Olivia Culpo's engagement ring.
Given the size of the brilliant-cut diamond, we'd estimated the ring to be worth around $400,000, so it's not a cheap find by any means, but it's well worth every penny.
Bring on the wedding!