There's nothing like a good chick flick for some engagement ring inspiration. You may not have the picture perfect life of some of these leading ladies (in fact yours is probably way better), or the fairytale wedding ending (yours will be way more fun), but you can definitely get a ring just like one of these beauties…
Sarah Jessica Parker, Sex and the City Movie
The love affair of Carrie Bradshaw and Mr. Big was one of the most iconic to hit our TV screens, and it came to a super romantic ending (or new beginning, if you will) on the big screen. Spoiler alert: at the end of the second SATC movie, Big proposes with this stunning ring. A 5-carat black diamond set in 18-karat white gold with a total of 80 (yes, 80) tiny white pave diamonds along the band and setting. When Carrie asks 'why black?', Big's reply is 'because you're not like anyone else'. How sweet. The actual ring was designed by Itay Malkin, who later released a limited run of replicas for a cool $10,000 each. The design was kept strictly secret until the movie's release.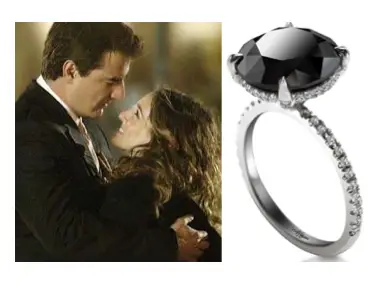 Kristen Stewart, Twilight: Eclipse
Whether you're a fan of the Twilight series or not, you have to admit the engagement ring that Edward Cullen presents to Bella Swan in the third installment of the vampire movie/book franchise is simply gorgeous. An large oval setting is encrusted with tiny white diamonds, with a delicate and narrow yellow gold band. If you want to replicate this style for your own ring, the good news is it could actually be pretty affordable. Lots of small diamonds can sometimes cost less than one big diamond, because when you're talking small sizes slightly flawed and thus cheaper stones can be used without reducing the sparkle.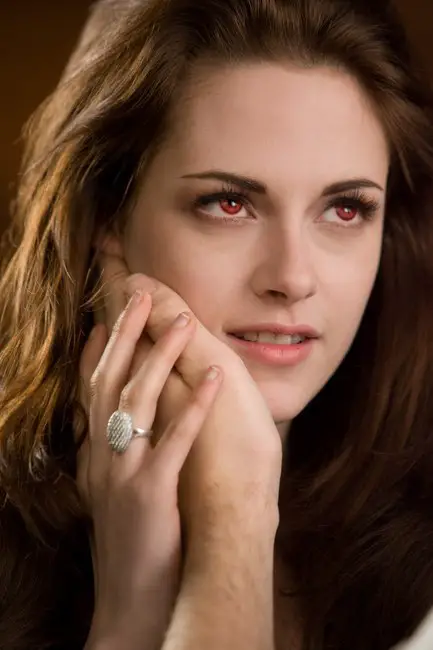 Kate Winslet, Titanic
Jack and Rose's romance on board the Titanic may have been doomed, but that's no reason to shun the beautiful engagement ring she sports in some early scenes of the film. It's hard to get a close look on screen, but luckily there are plenty of photos of the prop to go on. It's a large round diamond in a traditional prong setting, with shoulders set with two emerald diamond baguettes on either side. It's all pulled together with a white gold band. If you're interested, you can see the real authentic prop in the Titanic Artifact Exhibition in Florida.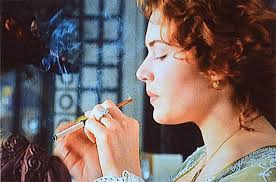 Reese Witherspoon, Legally Blonde 2
We'll give you one guess what kind of ring the ever girly Elle Woods received in Legally Blonde 2… Okay, we'll give you a clue. It's not at all like the engagement ring of her dreams in the first movie. That rock was a giant, pear-cut Harry Winston white diamond that belonged to her boyfriend's grandmother. In the second installment, she's engaged to a someone much better matched for her, and he gifts her with none other than an oval shaped pink diamond (with a few accent stones thrown in for good measure). Did you really think it would be anything else?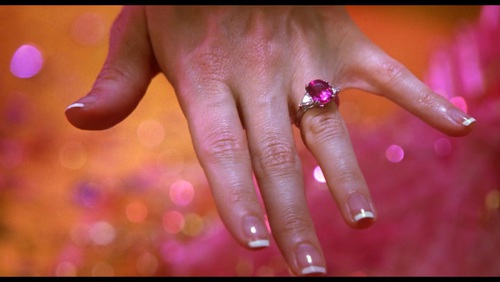 Nina Dobrev, The Vampire Diaries
This one isn't a movie, we have to confess. But the ring from this long-running TV show was too good to ignore. Two of the show's best loved characters, David and Elena, got engaged during season 6, and it's a truly unique engagement ring (even if it's not technically a 'real' ring). Vampires apparently have alternative and somewhat mystical tastes – Elena received an oval lapis lazuli stone in an elaborate and ethereal silver setting. Apparently it's a well known fact that vampires who wear lapis lazuli can walk in daylight unharmed, so this was actually a pretty practical choice for the bloodthirsty couple. Good call.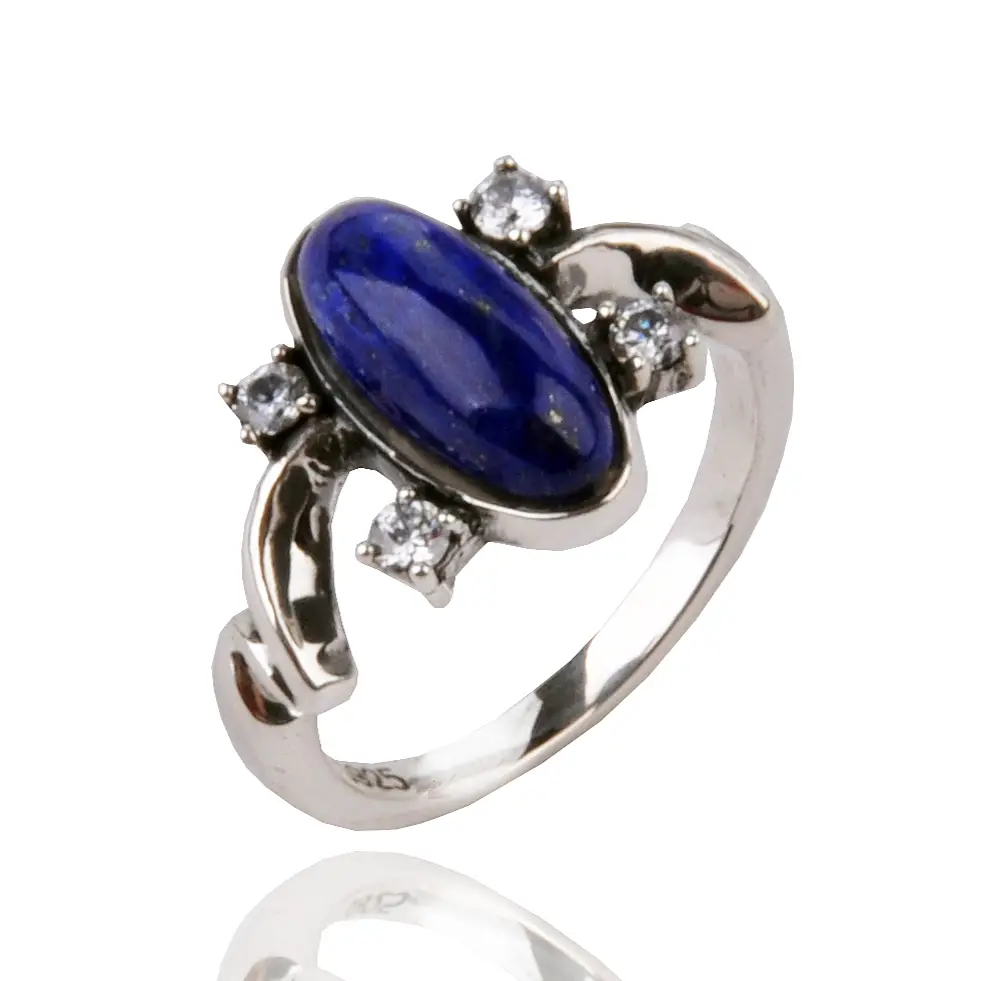 Heather Graham, The Hangover
The hangover is by no means a typical chick flick, but it is one hell of a comedy. Among other things, Mike Tyson and a tiger make an appearance. And so does a pretty decent engagement ring, worn by Jade the stripper after she marries Stu on a drunken night in Las Vegas. The problem? Stu has no recollection of meeting or marrying her, doesn't want to be married to her, and at some point during the night gave her his grandmother's 'holocaust' engagement ring. It's a stunner – a square cut diamond in a wide setting with further square accent stones. We'd be pretty happy it with it too, if we were Jade.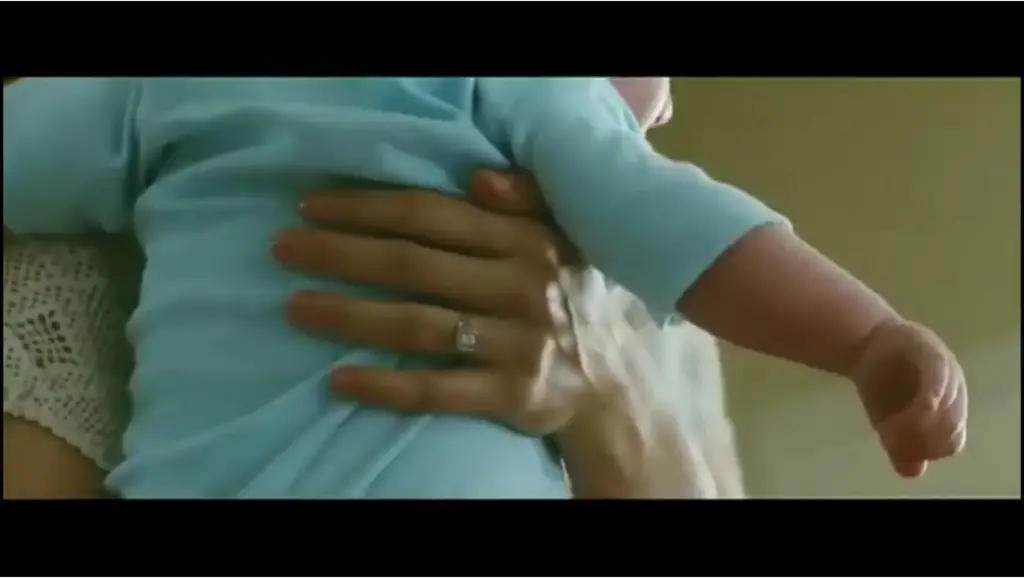 Grace Kelly, High Society
This is definitely the most special entry on this list. The engagement ring Grace Kelly wears as socialite Tracy Samantha Lord in High Society is her real-life engagement ring, and it's one of the most iconic in modern history. The centre stone is an emerald cut diamond that clocks in at 10.47 carats. It's set on a platinum band with diamond baguette flanks in the shoulders. Today it's estimated to be worth £3 million! Prince Rainier apparently proposed with a much more modest ring, but when he saw what Grace's fellow Hollywood actresses were wearing, he upgraded to this masterpiece of bling. She wears it in High Society specifically because she was never ever supposed to take it off for any reason. To be honest, we probably wouldn't want to anyway.