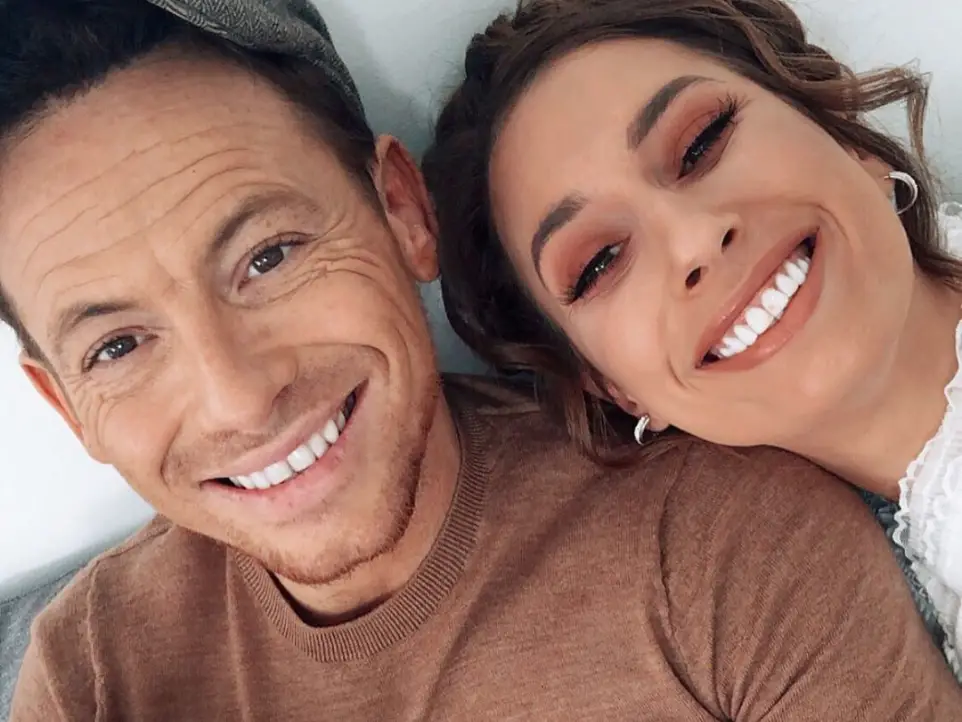 Have you noticed Stacey Solomon's engagement ring looks a little different lately?
Where reality TV meets real-life romance — fateful fans have watched as Stacey, the talented singer and television personality, fell in love with Joe Swash on I'm A Celebrity. The two quickly got engaged and have shared a lot of their relationship with their followers on social media. 
One of the things that they shared was Stacey's beautiful engagement ring. A cushion cut halo diamond on a pave band. However, eagle eyes fans have noticed that the happy couple made a pretty notable switch up just in time for the wedding. They've changed her ring completely.
So what does Stacey's new engagement ring look like? Here's the scoop.
What Does Stacey's New Engagement Ring Look Like?
Stacey Solomon's new engagement ring boasts a classic four-claw setting, a design that has stood the test of time in the world of engagement rings. 
In this timeless style, the original halo diamonds have been artfully repositioned. 
They now encircle the gallery rail of the setting, situated underneath the center diamond. This clever arrangement ensures that the center stone takes center stage. This design choice cleverly draws the eye towards the center stone, highlighting its exquisite qualities and capturing attention with its captivating sparkle.
This style is popular for engagement rings because it combines timeless elegance with a contemporary twist. It preserves the traditional charm of a classic setting while adding a unique touch with the repositioned halo diamonds.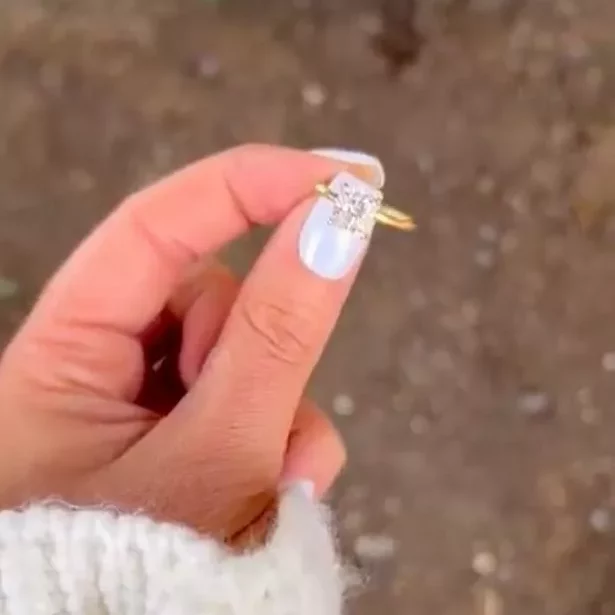 Why Did She Change Her Engagement Ring?
Stacey's ring was originally a stunning halo design with a cushion cut centre diamond along with smaller diamonds wrapped around the setting and the band. So why did she change it? 
Simple really, wrong color. "Joe also had my ring changed to gold because I wear more gold than silver. It's all the same stones but we moved them around a bit so it was more dainty for my fingers," she explained.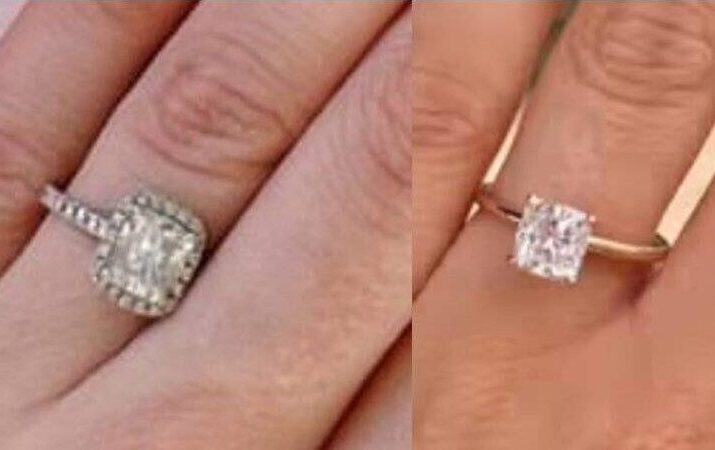 How Much Did Stacey Solomon's Engagement Ring Cost?
With the original cushion cut diamond, approximately 1.5ct, and a high clarity grade of VS/VVS and colourless, Stacey's ring would cost around $40,000. But the real worth is in the sentimental value, Stacey explained after Joe popped the question in the woods. 
"Sometimes I take it off just to look inside it. Because inside it are two Australian Opals. Opal is my birthstone and Australia is where we fell in love. It gives me goosebumps every time I look at them". 
We're pleased to report the Australian Opals feature on the inside of her new ring, too. If you're asking us, we're saying it's a perfect upgrade.