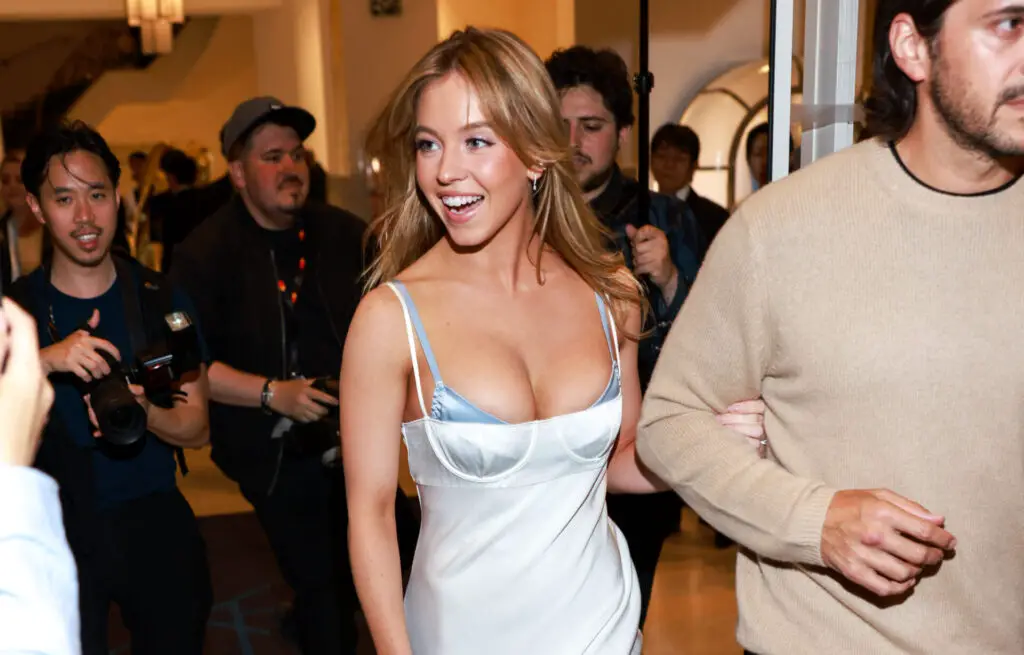 While her Euphoria character's love life might be on the rocks, Sydney Sweeney's is anything but. Sydney Sweeney got engaged to long-time boyfriend Jonathan Davino in early 2022, and we're still thinking about her dazzling diamond.
The actress, known for her roles in The Handmaid's Tale, The White Lotus, and of course Euphoria, has been dating Davino for five years. The couple first sparked dating buzz in 2018 when they were photographed together at an Emmy party at the Nomad hotel in Los Angeles. Davino is the sole heir to Chicago-based Pompeii pizza, 14th Round and Final Bell. It's safe to say his family is a busy bunch.
Sydney has notoriously kept their relationship private, explaining to Cosmopolitan "I don't date people in the spotlight. I don't date actors or musicians or anyone in entertainment because I can just be normal Syd that way and it's easiest." But there's no keeping that rock a secret. 
Here's everything you need to know about Sydney Sweeney's engagement ring.
What Kind Of Ring Is Sydney Sweeney's Engagement Ring?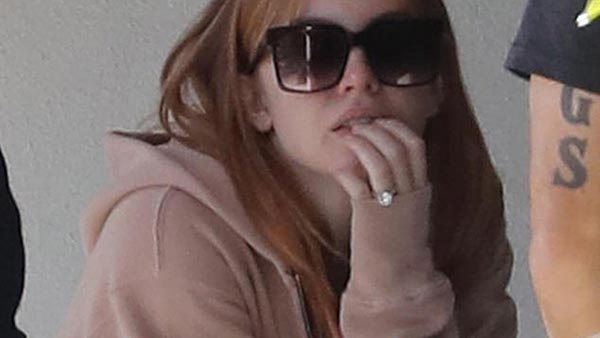 Sydney Sweeney's ring is a solitaire setting on a plain rose gold band. It's a very classic and minimal design, with no frills.
The prongs of the ring that serve to hold and secure the center stone appear to be white gold or platinum. This is a common choice as white gold is typically used for prongs of rose/yellow gold rings, to ensure that the diamond doesn't appear more yellow than it actually is due to the gold's color reflecting through the stone.
The elegant design lets the center stone take pride of place with no distractions. Being such a classic design, they also tend to be extremely well-priced, which means that there is more budget left for an incredible center stone.
The center stone of Sydney Sweeney's engagement ring is a round brilliant cut diamond.
Round brilliant diamonds' whole reason for being is to be the sparkliest stones on the market, and if your diamond has been cut well then it will definitely deliver the dazzle.
No other diamond shape can compete with the fire, brilliance and scintillation of a well cut round brilliant stone and the 'optical performance' of the light being reflected can make a stone look larger, improve the color, hide flaws and imperfections and generally make a ring look much more impressive.
They are the only shape that are given a 'cut' grading by labs, which means that you can be sure of the quality of the stone that you are buying. The cut grading, going from Poor to Excellent is important as it's the biggest factor that determines how much your stone will sparkle and therefore how impressive it is. 
Sweeney's center stone has been reported to be a three-and-a-half to four-carat round brilliant-cut diamond. It's safe to say, Davino picked well.
How Much Is Sydney's Ring Worth?
While we don't know the official price, we can definitely speculate as to what a similar ring might cost.
The vast majority of the cost of the ring would be the diamond, with the setting making up a much smaller part of the total cost.
A top quality 3.5 carat round brilliant diamond with exceptional cut quality, color, and clarity would set Davino back around $150,000.