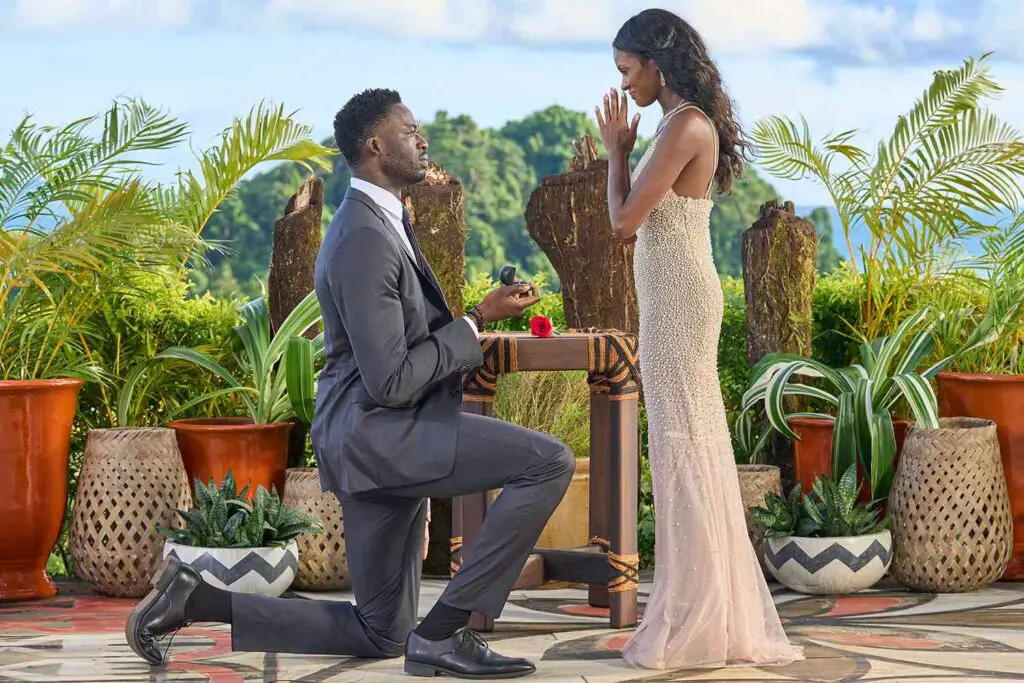 If you haven't watched the finale of "The Bachelorette" Season 20 yet, spoiler alert, Charity Lawson and Dotun Olubeko are engaged!
If you are part of Bachelor Nation, you absolutely know that the winning duo is one of the strongest couples to come out of the dating franchise in over two decades. 
On this week's final episode of Lawson's season, Dotun popped the question with a 3-carat oval diamond, and we're still not over it.
Here's everything you need to know about Charity's engagement ring. 
What Does Charity Lawson's Engagement Ring Look Like?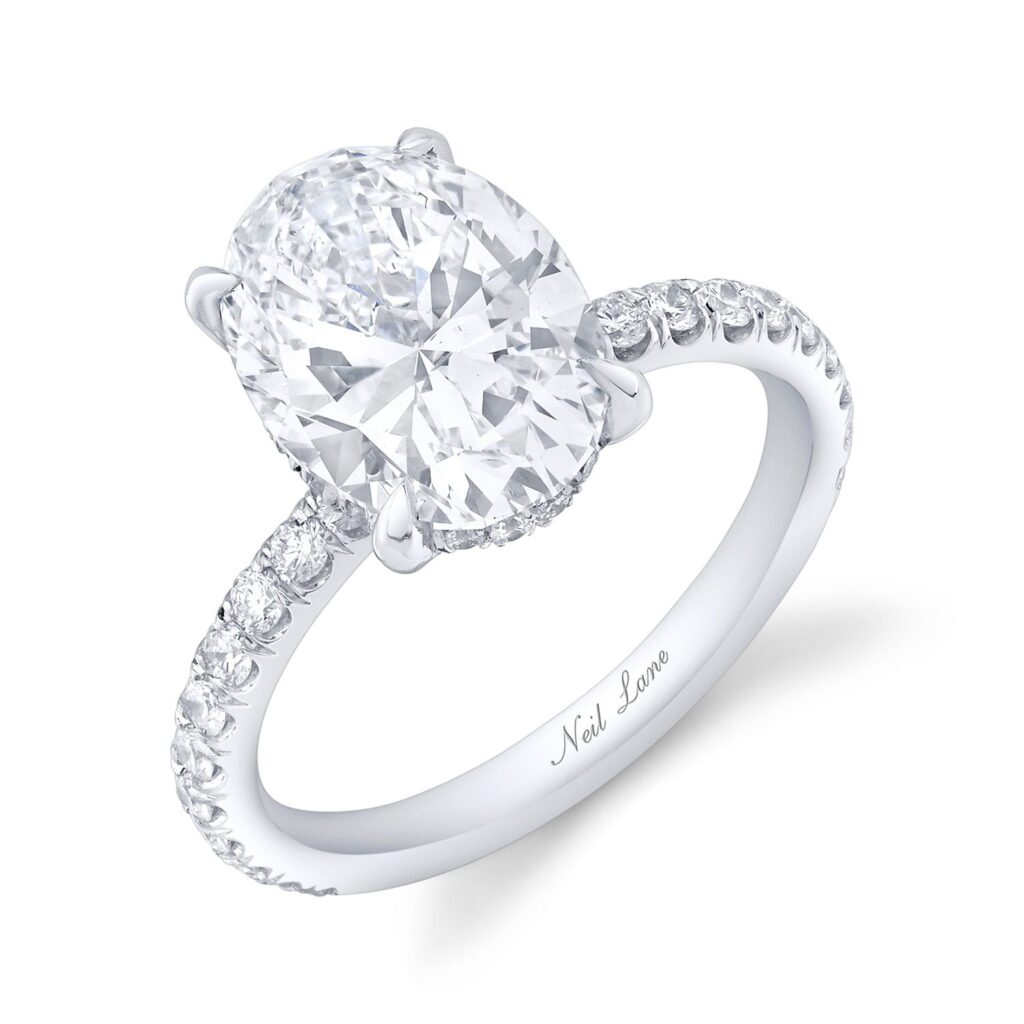 Charity's engagement ring features a 3-carat oval diamond on an intricate pave platinum band set with 50 round-cut diamonds. It's a masterpiece.
The oval cut combines the classic elegance of the round cut with a unique elongation that visually lengthens the fingers and creates an illusion of larger size. Its faceting pattern allows for optimal light dispersion, resulting in a captivating play of light and fire. The diamond alone sparkles from a mile off, but then we add a pave band…
"Pave" refers to the technique of setting small diamonds closely together to create a continuous, sparkling surface. In this case, the band is set with 50 round-cut diamonds, which add extra brilliance.
The natural white color of the platinum complements the diamonds, and its strength ensures the longevity of the ring as a symbol of enduring love.

Who Designed Charity's Engagement Ring?
Charity's ring was designed by Neil Lane, the exclusive jewelry designer for "The Bachelor" and its spin-offs.
Neil Lane's jewelry designs often feature intricate craftsmanship, vintage-inspired aesthetics, and a blend of classic and contemporary elements. He is renowned for his expertise in working with diamonds and precious gemstones, creating unique and stunning pieces. Charity's ring was no different. 
Neil explained that the Bachelorette winner "wanted something classic that encapsulated" his and Charity's "fairytale connection" and "whirlwind romance."
The jeweler says that the hand-crafted ring he selected has the incredible sparkle that perfectly represents the once-in-a-lifetime love that he's found with Charity. We're not crying, you're crying.
And Charity agreed. She explained to People, "When he opened it, I was just like, 'Oh my God. I was honestly in shock," she admits. "It's so beautiful. I honestly think it's perfect for me, who I am as a woman. It was perfect, perfect for me."