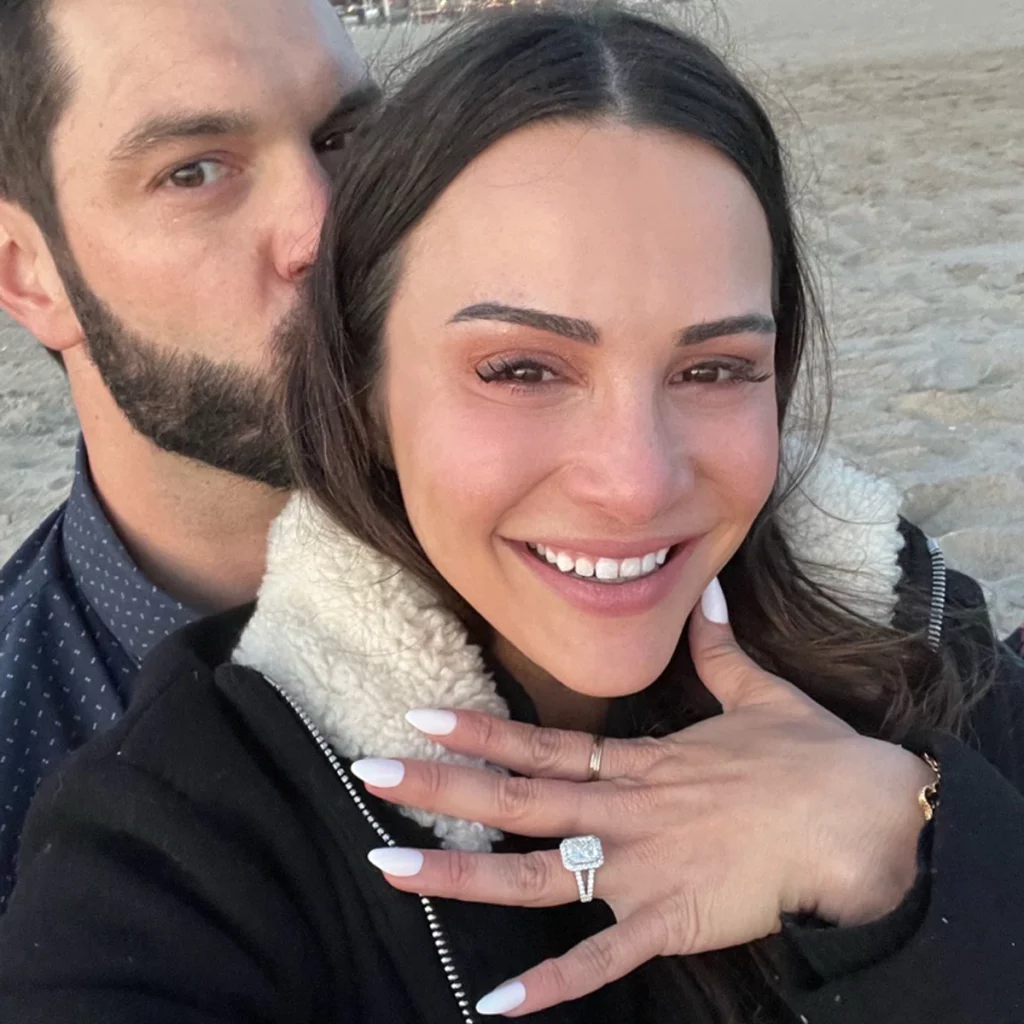 Andi Dorfam, the former star of the reality TV show The Bachelorette, got engaged to her boyfriend, Blaine Hart in March 2022. 
Blaine proposed to Andi with a beautiful diamond ring that holds special meaning to the couple. Hart used the same jeweler who made an engagement ring for Dorfman's mom four decades ago years ago. "We actually picked out the ring together. We went to the same jeweler who made my mom's engagement ring almost 40 years ago, which was really special for me," she says.
Here's everything you need to know about her radiant-cut ring.
What Does Andi Dorfam's Ring Look Like?
Andi's ring features a radiant-cut halo center stone set in platinum, accompanied by a split shank diamond encrusted band.
A split shank diamond band is a type of ring setting where the metal band splits into two or more strands as it approaches the center stone. It creates a distinctive look, with the band appearing to wrap around the diamond or gemstone. It also allows more light to reach the center stone and add that extra bit of sparkle. Not that Andi's radiant cut needs it.
A radiant cut features cropped corners and a series of carefully arranged facets that maximize the reflection and refraction of light, resulting in exceptional brilliance and sparkle.
They picked it out together, so Andi was always going to love it, but maybe not for the reasons that you might think. She explains: "I love that it is more traditional with the halo and split shank but mostly I love that I look at it, and as cheesy as it sounds, it symbolizes so much love and happiness."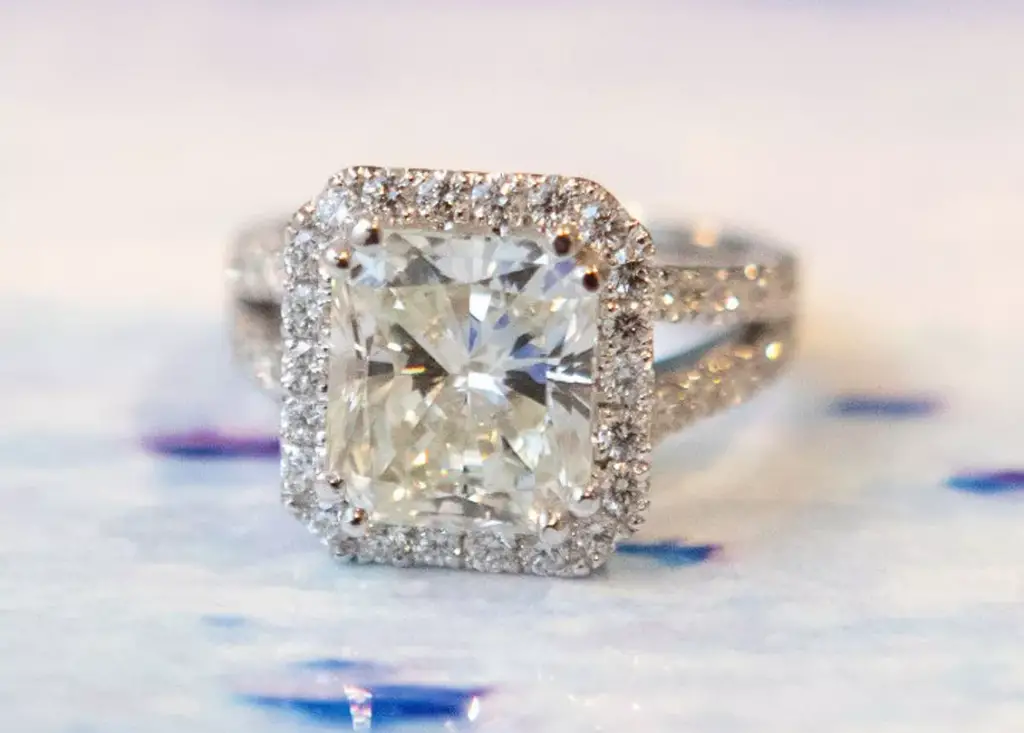 Source: PEOPLE
How Much Did Andi Dorfam's Engagement Ring Cost?
We don't know the exact jeweler that designed Andi's ring, only that it was the same one that made her mom's ring 40 years earlier. 
If you're asking us, that makes it the perfect symbol of love and happiness. 
But love and happiness comes at a cost.
 The center diamond is approximately 4 carats, surrounded by a halo of round diamond diamonds, on a split shank diamond band. Since the ring is set in platinum, a naturally white metal, we'd estimate this ring to cost around $70,000. 
For that sparkle, it's worth every penny. The radiant cut diamond is a popular style for engagement rings and with good reason: modern, yet elegant and traditional, even Gossip Girl's Leighton Meester's engagement ring fits the bill. We're officially huge fans of the radiant-cut, and Andi Dorfman's ring is no exception. Congrats to the happy couple.