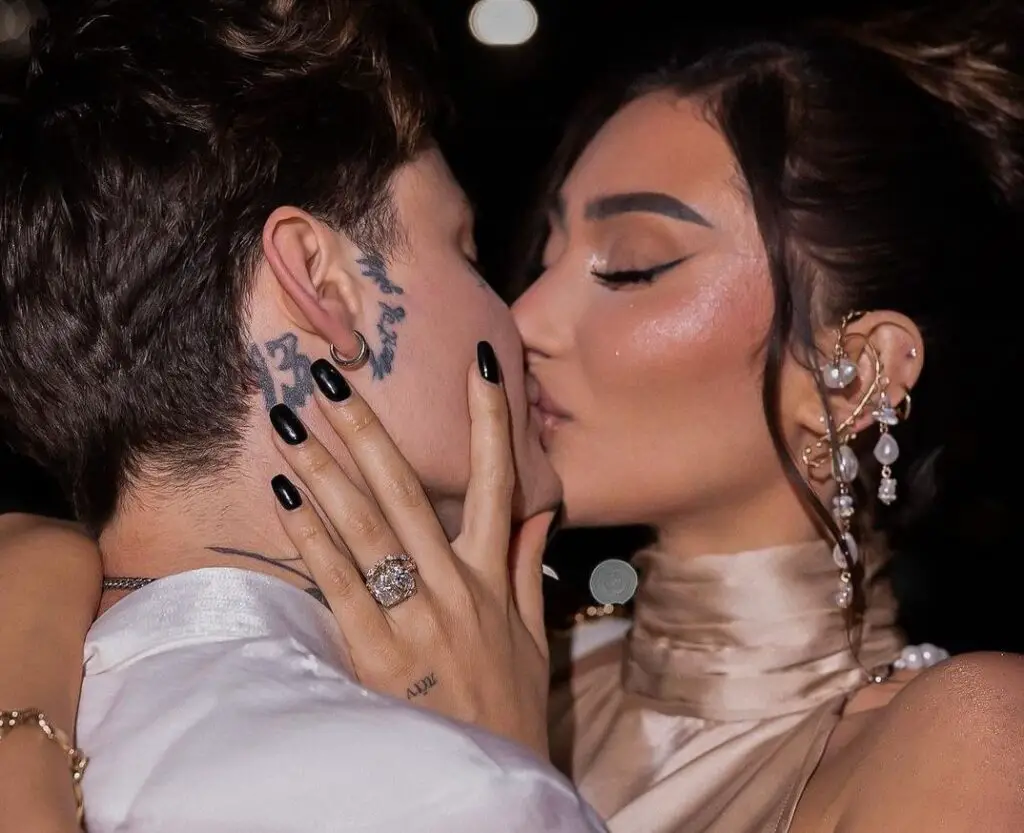 Francesca Farago, star of Netflix's "Too Hot to Handle" and "Perfect Match," just got engaged to TikTok personality Jesse Sullivan. However, it's not just the news of their engagement that has people talking. 
Francesca's engagement ring is the talk of the town. And with good reason.
Dare we say it, I don't think we've seen an engagement ring like it before…
The romantic ring features a vine design with diamonds at the center, and according to Francesca, Jesse was the one who thought of every single detail. 
Farago announced their engagement on Instagram, sharing a carousel of images from the proposal, including a close-up of the stunning ring. She captioned the post, "A glimpse into the most magical night ever. Obsessed with our family.. what is life!!"
Here's everything you need to know about the ring.
What kind of ring is Francesca Farago's engagement ring?
Sullivan proposed to Farago in a romantic setting, complete with candlelight and an orchestra. The couple's Pomeranian, Romeo, was also present for the special moment. 
Farago's engagement ring is a stunning Toi et Moi design, with a vine detail surrounding the two stones with small Marquise diamonds to represent Francesca's grandmother's ring. Marquise diamonds are modified brilliant cuts with a long, slim appearance and two pointed tips. 
Sullivan revealed that he wanted the ring to be "romantic and ethereal" and he certainly achieved that. But the ring isn't just beautiful, it's also meaningful. Sullivan engraved a paw on the inside of the band, dedicated to Romeo.
Who designed the ring?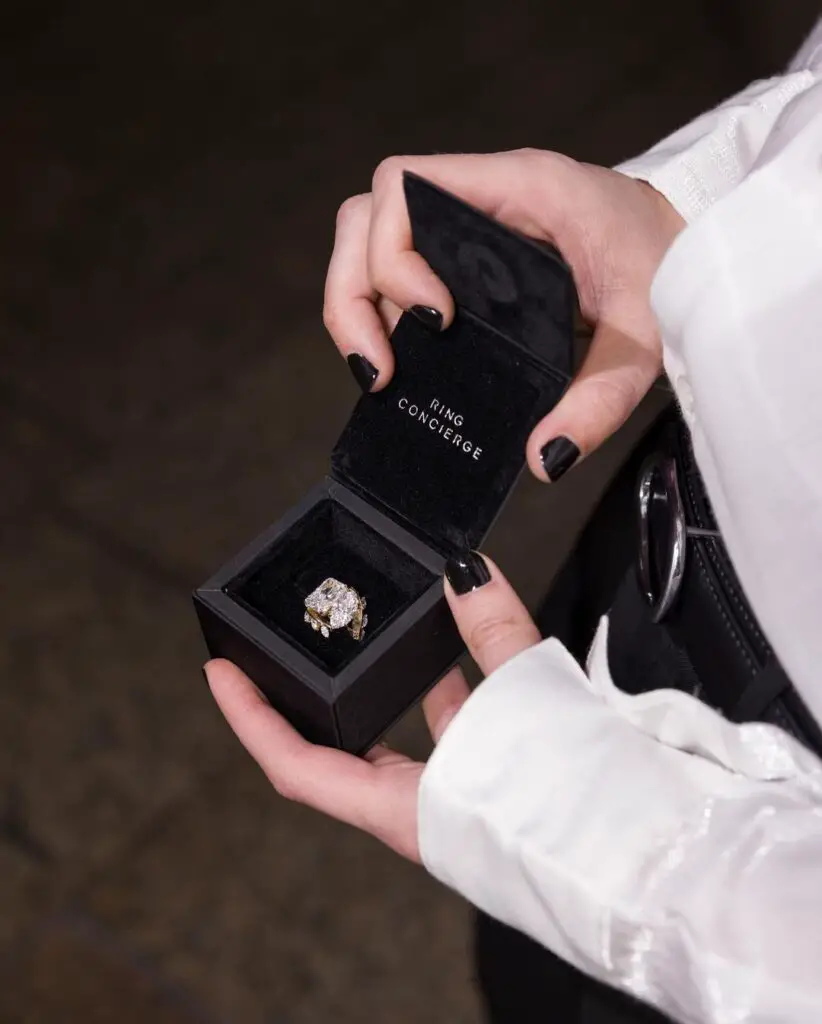 The ring is a one-of-a-kind piece, designed specifically for Farago by Sullivan and Ring Concierge. 
"Jesse had so many incredible ideas for Francesca's engagement ring and began thinking through the design in August of last year," explained Nicole Wegman, founder and CEO of Ring Concierge. "Sullivan already had a few ideas in mind. One of them was getting a Toi et Moi cut, which came to fruition in a two-stone design with a vine detail surrounding the stones and small Marquise diamonds representing Farago's grandmother's ring".
It's clear that Sullivan put a lot of thought and effort into designing the ring, and it paid off. 
He wanted something romantic, and he got it down to a tee. Couple the ring with a candlelight orchestra and a room filled with rose petals, and Francesca was never going to say anything but yes. Yes, yes yes. Here's to the beautiful couple!