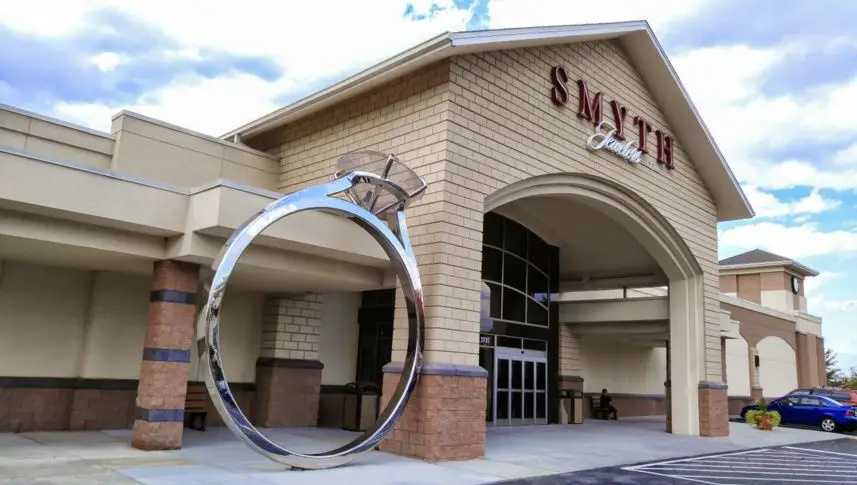 Smyth Jewellers in Maryland certainly know how to draw their customers' attention…
The long standing home of engagements in Baltimore has used the tagline 'how big is big?' for decades, and to mark its success they decided to do something a little unique…. they put the biggest engagement ring in the world on display outside their store.
Okay, it's not a real diamond on top, but this thing is still pretty impressive! It's stands at 17 feet tall and 14 feet wide, made from polished stainless steel with a huge acrylic 'diamond' taking centre stage. Imagine trying to fit something like that on your finger!
It took a year to design and build the ring, which was modeled on a design by Uneek Jewellery. CEO of Smyth, Mark Motes, said 'this ring is a symbol and a testament to all the couples we've helped with their engagements, weddings and milestones, and all those future couples we hope to serve.'
We can see many an engagement selfie taken with this thing in the background. Definitely a great talking point and super advertising from Smyth. If you're ever in Baltimore, we highly suggest checking it out!