With young couples more budget- and eco-conscious than ever, you will definitely be hearing more about lab diamonds in the near future. If you're already sold on the idea though (and you should be), you're probably wondering; where can I buy a lab diamond? Fear not, we have the answers, and we're bringing them to you.
Lab Diamonds: A Very Brief Explainer
Before we go any further, we should probably explain what exactly a lab diamond is. Don't be discouraged by the somewhat odd title; they're called 'lab grown' diamonds to distinguish them from 'diamond simulants', because the two are very different. A diamond simulant is in no way a diamond, even though it looks pretty convincing. A lab grown diamond however is a REAL diamond – the only difference is that it is man-made instead of earth-made. Lab diamonds are created by mimicking the same conditions that occur deep under the earth's when diamonds form (intense heat and pressure), but in a controlled lab instead. That means lab created diamonds are not only cheaper, but 100% ethical and much less harmful to the environment. Oh, and they can be made in a matter of weeks instead of millions of years!
Now that you know the basics, here are the best places to get your guilt-free lab diamond…
Brilliant Earth
Brilliant Earth is an online only retailer founded in 2005. They're considered to be the global leader in ethically sourced fine jewelry. They make a big deal about their admittedly very admirable policies; they use recycled precious metals, eco-friendly packaging, and all of their diamonds have a 'beyond conflict free' guarantee. And since you're reading this article, you'll be glad to know they offer lab grown diamonds as well. We did a very quick loose diamond search on their site, and found a 0.5 carat lab diamond of near perfect quality that cost $1280.
https://www.brilliantearth.com/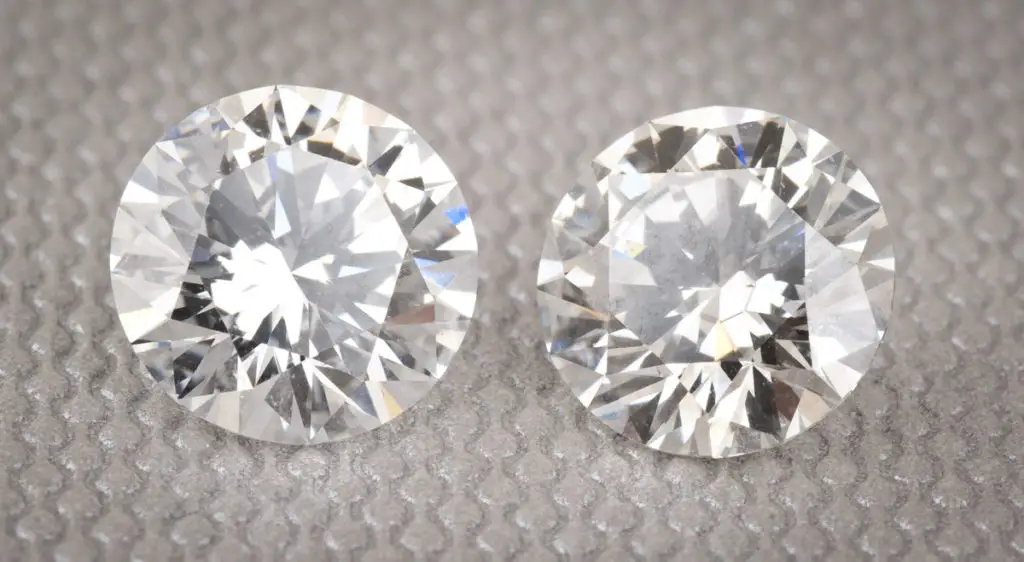 Eco Diamond
Family owned and based in Little Chute, Wisconsin, Eco Diamond is one of the leading US-based business of its kind. As well as lab grown diamonds (aka Eco Diamonds), they also offer Eco Lab Created Gemstones and Eco Diamond Simulants. It's not just engagement rings, either; there's a whole host of lab grown jewelry pieces to choose from too. According to their website, they're also quite happy to say 'yes' to custom requests. We built our own 1-carat(ish) lab diamond solitaire engagement ring with a rose gold band, and it came in at $2,599.
Diamond Foundry
With M.I.T, Stanford and Princeton engineers among the founders, it's no wonder Diamond Foundry is 'America's #1 diamond producer'. Lauded by Vogue, The New York Times and Leonardo DiCaprio (a 'proud investor'), they 'apply modern-day craftsmanship to create diamonds above the ground in America and empower jewelry brands that inspire modern women'. Ready made settings start at $580. From there, you select your lab diamond, they'll put your ring together, and it'll be shipped within 5 days. Good quality, 1 carat diamonds start at around the $3,000 mark.
https://diamondfoundry.com/collections/diamonds
Renaissance Diamonds
It may seem like lab diamonds are a relatively new trend, but Renaissance Diamonds have been making them for over 20 years. Diamonds over 0.5 carats come certified by the IGI (one of the most respected diamond grading agencies in the world) and all are made in the USA. Plus, they list coloured lab diamonds among their offering – a rare find. Another big plus for this company is that they make new rings in vintage styles, killing two major trends with one stone… vintage styles and eco-friendly, ethical designs. We found some pretty damn beautiful vintage-inspired rings on their site for as low as $1,399.
https://renaissancediamonds.com/
Carat
If you're based across the Atlantic, Carat is a very worthy choice for lab diamond shopping. Located in London (but really online), their jewels are regularly spotted on celebrities at red carpet events like the BAFTAs (the British version of the Oscars). There's just one teeny tiny catch; Carat's gemstones are diamond simulants, not 'genuine' lab created or natural diamonds. But before you scroll away, listen to some facts; their gems register between 8.5 – 9 on the Mohs scale (equivalent to sapphires or rubies). They are the equivalent of D or E on the diamond colour scale – the two highest ratings possible meaning the stones are crystal clear. The vast majority are also internally flawless. Princes begin in the low hundreds, which is sounds pretty damn good to us.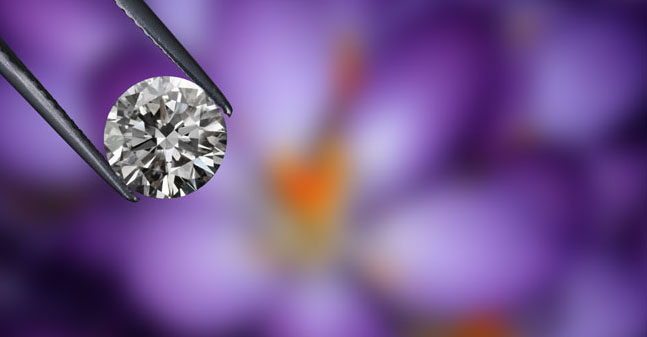 Gordan Max
Specialists in what they call 'the smart diamond', Gordan Max have been creating top quality lab grown diamonds in Europe for over a decade. Using 'innovative and proprietary science', their stunning gems are the equivalent of D in colour and flawless in clarity. They also recycle old jewelry, industrial metals and even electronic chips for precious metals, and for those on a super strict budget they make diamond simulants as well as real lab diamonds. We picked ourselves out a beautiful 'Brirosa' 1-carat cushion cut diamond for $869.
https://gordonmax.com/product/brirosa-cushion/
Orro
Full disclosure; Orro is another company specialising in lab created diamond simulants, as opposed to lab created diamonds. Nonetheless, the result is very, very impressive. Cut to the GIA's stringent standards but retailing at a shockingly affordable price, unless you're an industry professional, you won't be able to tell the difference between an Orro gem and a real diamond (lab created or natural). Engagement ring designs on offer include traditional solitaires and definitely non-traditional like the unique dot ring for just $191.
https://orro.com/product/orro-dot-ring/12003
Innocent Stone
Innocent Stone was founded in 2015 by former diamond dealer Stephane Wulwilk. The company collaborates with innovative new jewelry labels to pair unique designs with their lab grown, ethical, eco-friendly diamonds. The pieces you'll find on Innocent Stone's website are mostly contemporary and non-traditional, perfect for alternative brides. However, those in search of a balance of traditional and modern will still find something to love, too. You can also create your own custom design or just buy loose diamonds.