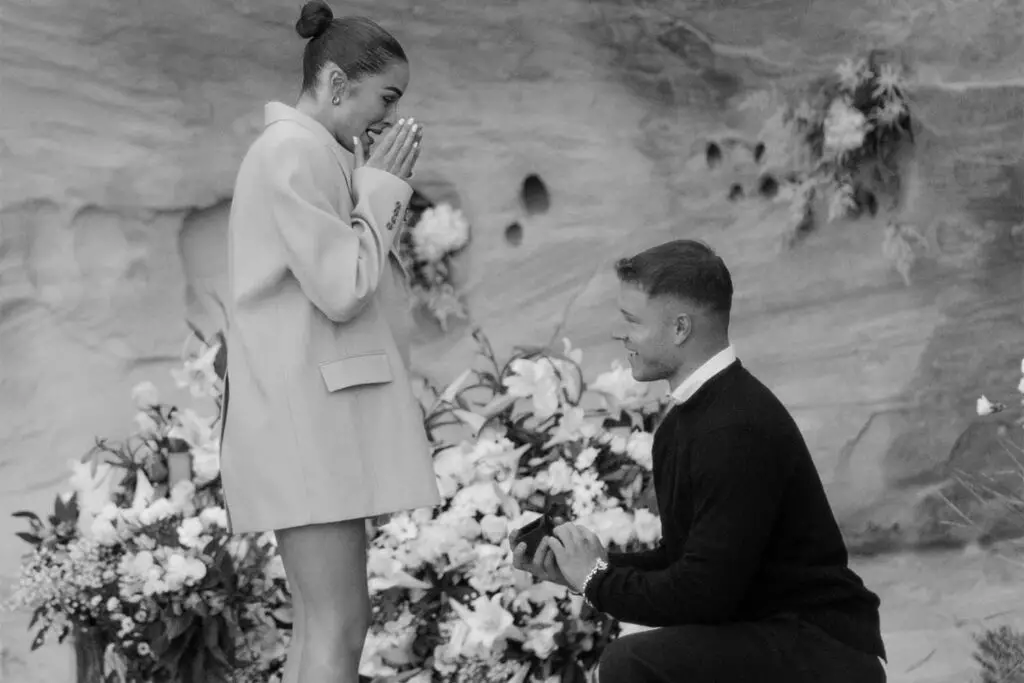 Olivia Culpo, the former beauty pageant queen and model, recently got engaged to NFL star Christian McCaffrey. While the couple's engagement has been making headlines, the stunning engagement ring has been the talk of the town. 
The ring, designed by Ring Concierge, features a beautiful oval-cut diamond flanked by epaulette side stones set in platinum and finished with an ultra-thin gold band.
The ring has been described as a three-stone oval with epaulette side stones in the brand's Whisper Thin® two-tone yellow gold and platinum setting. 
Since the engagement was announced, fans and fashion enthusiasts alike have been buzzing about the ring's unique design and stunning details. With its timeless design and breathtaking details, it's no wonder that Culpo's engagement ring is making waves in the world of fashion and beauty. Here's the inside scoop.
What kind of ring is Olivia Culpo's engagement ring?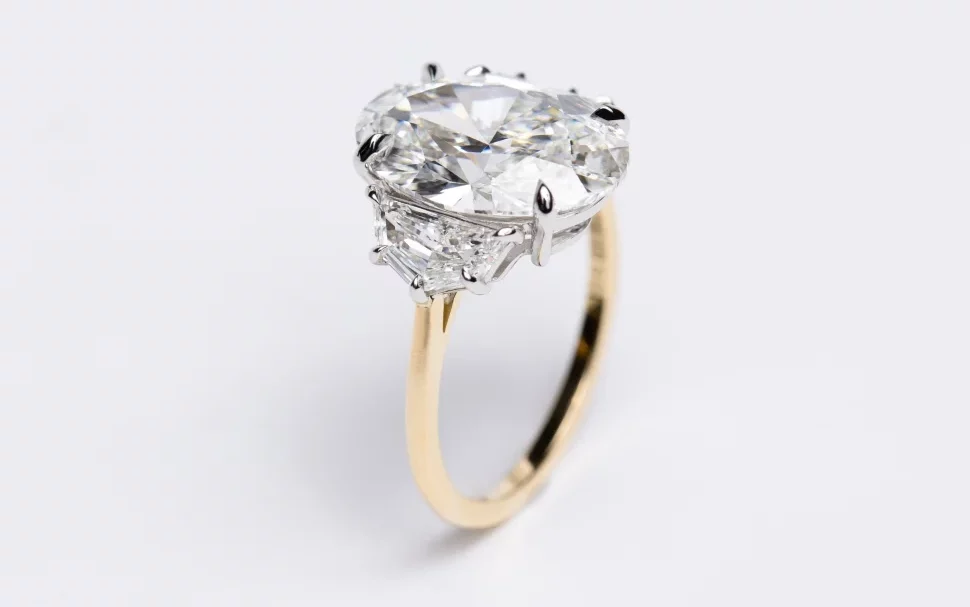 The ring is a three-stone oval-cut diamond with epaulet side stones in a Whisper Thin® two-tone yellow gold and platinum setting.
The center stone is a gorgeous oval-cut diamond that sparkles from every angle. The epaulet side stones add a unique touch to the ring and perfectly complement the center stone. The gold and platinum setting adds a touch of luxury and elegance to the ring.
The centerpiece of the ring is a gorgeous oval-cut diamond that is flanked by epaulet side stones. The diamond is of the highest quality and shines brilliantly in the light. The gold band is the perfect complement to the diamond and adds a touch of elegance to the overall design. It is also a great choice for someone who wants a ring that is both stylish and practical.
Wondering what Epaulette stones are? Epaulets are ornamental shoulder pieces often found on jackets and dresses, frequently seen on formal military uniforms. For engagement rings, epaulet's are a very specific cut designed to support a central stone, as we have here in Olivia's ring.