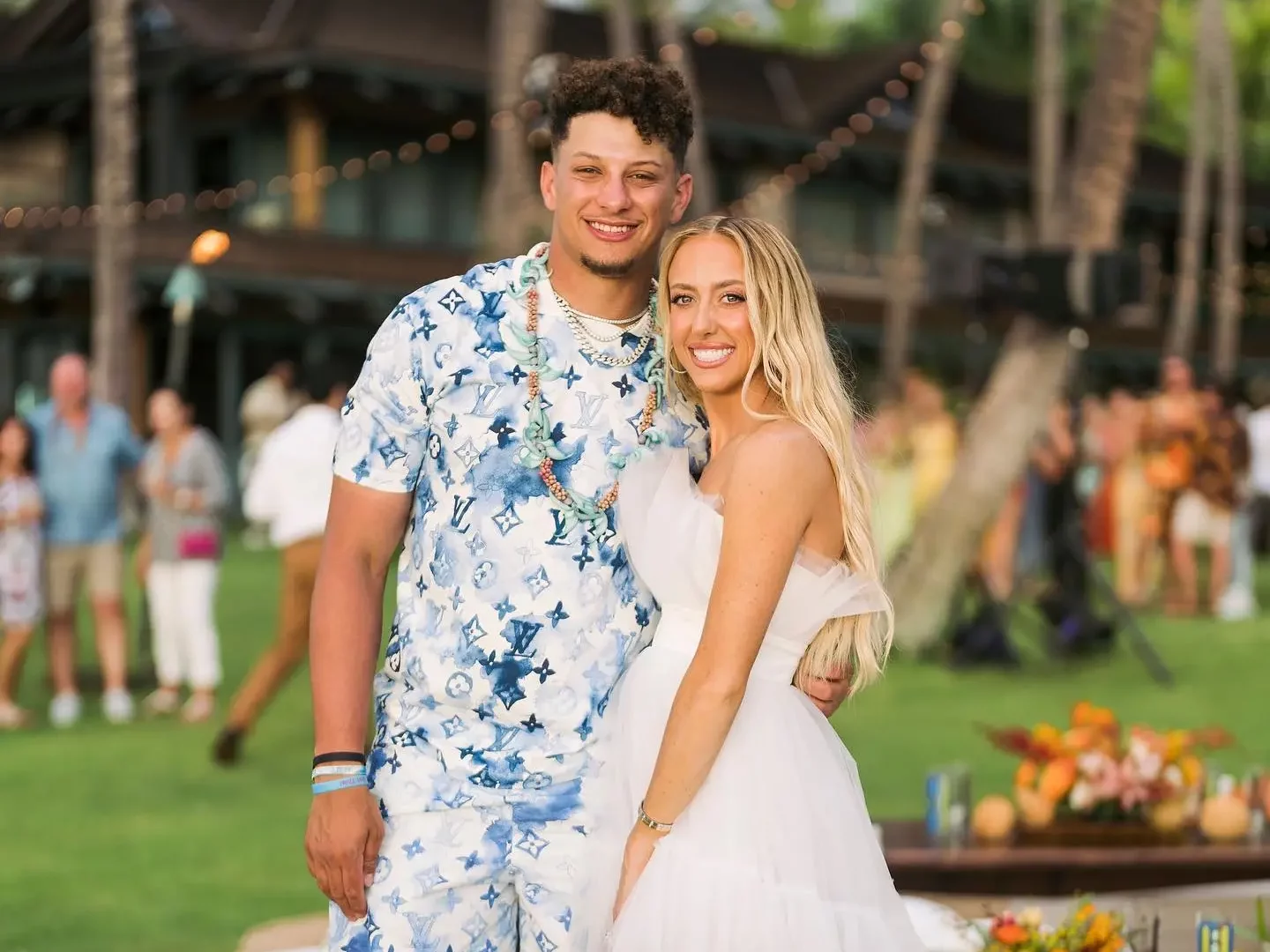 Kansas City Chiefs' star quarterback, Patrick Mahomes, has not only conquered the football field but also found his lifelong partner in his high school sweetheart, Brittany Matthews. 
The duo, who have known each other since childhood, tied the knot in March 2022 after Mahomes popped the question with an exquisite engagement ring we can't stop thinking about.
He proposed on the same day he received his championship ring at Arrowhead Stadium, making the moment even more special.
Here's everything you need to know about the 10-carat emerald-cut diamond ring.
What Does Brittany Matthews Engagement Ring Look Like?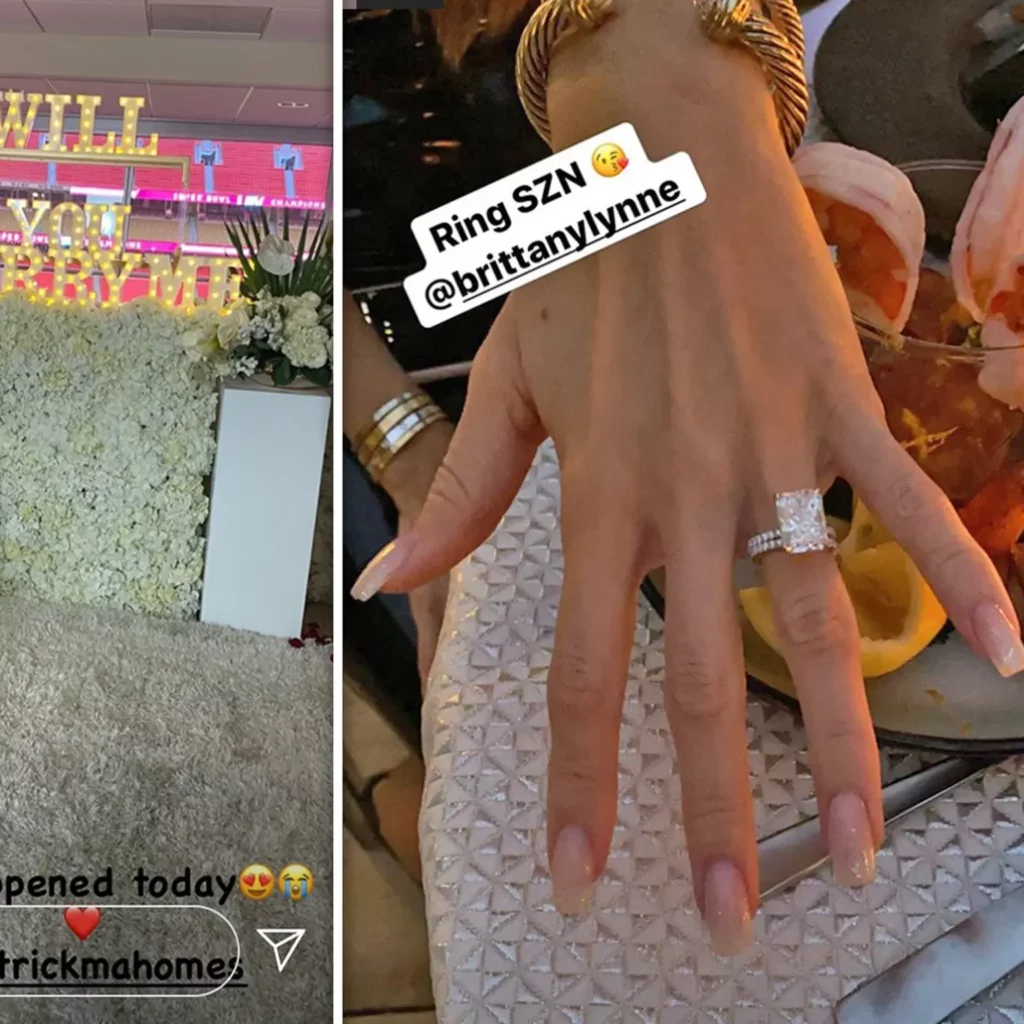 The ring also features an estimated 8-10-carat emerald-cut diamond, set on a white gold or platinum diamond-adorned double band.
Elongated diamonds — including emeralds, elongated cushions and ovals — create a flattering look as their shape lengthens the wearer's finger. The emerald cut specifically is known for its elegant and timeless appearance. Its rectangular shape with trimmed corners and step-like facets create a beautiful and classic look that suits Brittany perfectly. 
The diamond-adorned double band is fairly unique: engagement ring trends in recent years have seen the dial swing towards understated. A double band engagement ring, also known as a double shank or twin band engagement ring, features two bands running parallel to each other. The two bands are connected at the bottom of the ring, near the base of the setting.
The double band setting adds more sparkle and brilliance to the ring, drawing attention to the centre stone. It's also just a distinctive look that sets the ring apart from more traditional styles.
We're fans.
How Much Did Patrick Mahomes Engagement Ring Cost?
We'd estimate the retail value of the ring at $500,000, depending on the quality of the centre stone. Do we expect any less from Mahomes, Mahomes, the owner of the richest contract in sports history — a 10-year, $503 million contract extension with the Chiefs, to be exact?
Worth every penny, and Brittany agrees."My heart is so full!" she posted to her Instagram. "I love this man so incredibly much and today was so so special! I couldn't imagine this day being any more perfect!"