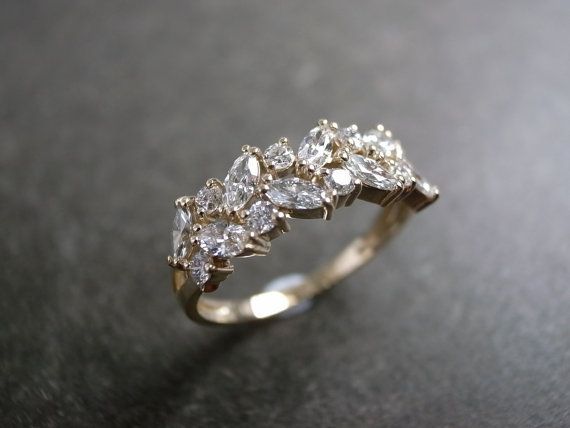 It's a new year, and most people are looking forward to the next 12 months with hope and excitement – us included! Engagement rings are subject to changing trends every year just like the world of fashion, technology, and everything else! So if you think you'll be putting a ring on that finger some time in 2016, here are the top trends to look out for…
Floral Motifs
Antique engagement rings have been a huge trend for the last few years, and that's not set to slow down any time soon. What we will see this year with 'new' engagement rings however is plenty of floral motifs, inspired by these antique styles. Expect central stones surrounded by smaller stones (i.e. petals), with coloured stones playing a part too. Floral detailing on the bands will also be big too, but more on that later…  
Split or Double Shanks
Like it or not, celebrities' engagement rings do influence the designs that turn up in many jewellery stores. And one thing that is a regular occurrence in the rings of the rich and famous is split or double shanks (i.e the part of the band that meets and supports the stone). In most cases, this is because their diamonds are so big that they need as much support as possible to stay in place. For the rest of us however, it's a design option that can put a unique spin on your ring and add some Hollywood glamour to your left hand. Expect to see this a lot.
Mixed Metals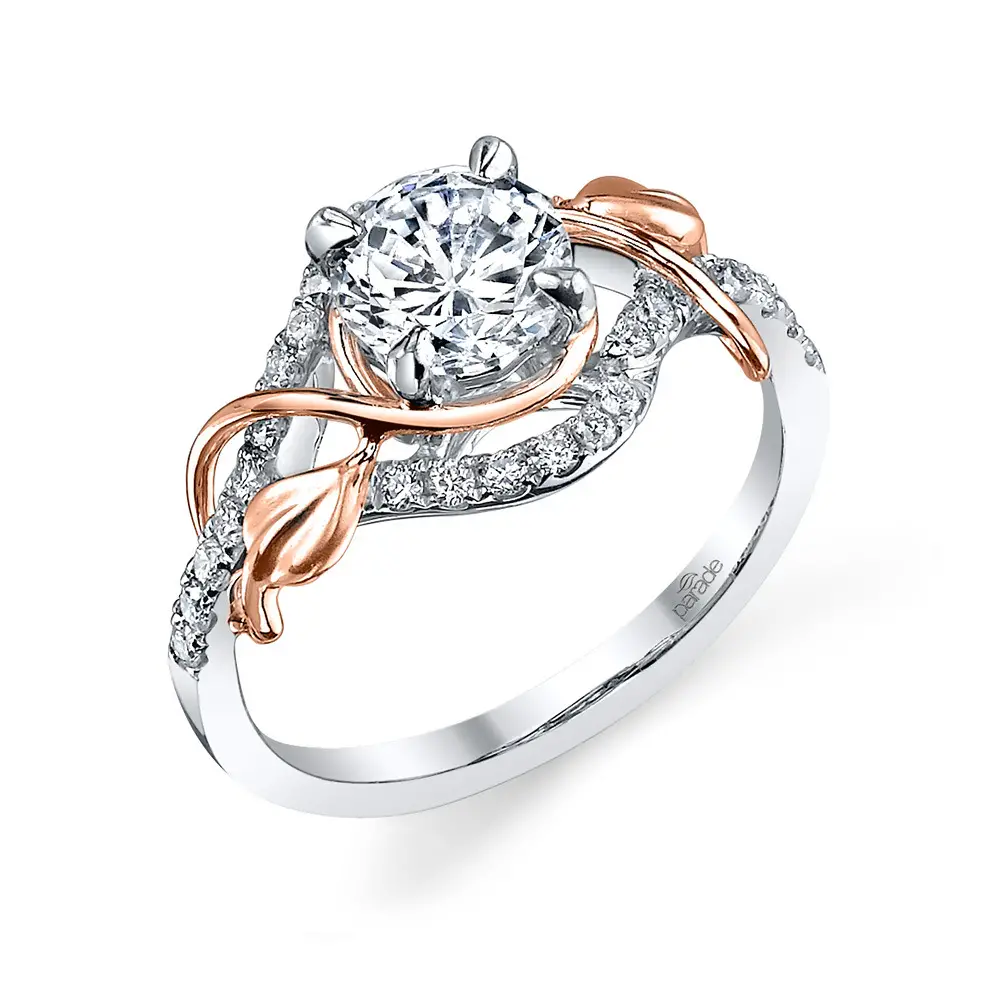 The last few years have seen the emergence of rose gold as the metal of the moment. It's all over any jewellery store you visit – just try and prove us wrong! However, the classic choice for many brides is still white gold or platinum. BUT, yellow gold is also proving ever more popular. Plenty of brides to be can't choose between them, so they're opting for mixed metal engagement rings. A white gold band with a rose gold setting around the stone, for example, or a rose and yellow gold twisted metal ring. It's the perfect chance to get creative and make your ring unique, and 2016 brides have come flocking.
Styled Profiles
Another trend inspired by antique styles that we'll definitely see everywhere in 2016 is styled profiles. Instead of looking down on your ring when it's on your finger, look at it from the side. Usually it's just the metal of the band or maybe some pave diamonds, but jewellers are increasingly adding intricate and beautiful detailing in the form of filigree, engraving, embossing or just about anything, really. It adds interest to any engagement ring and takes its beauty to a whole new level.
Yellow Gold
We're calling it; yellow gold is back. Countless celebrities are choosing it over the virtually indestructible platinum they've loved for so long, and it's the norm for those antique rings that are so popular these days too. Therefore, expect to see yellow gold popping up on new engagement rings this year – especially with coloured stones like emerald and sapphire.
Now that we've covered 2016 trends, there's another important question to ask… what big engagements should we expect this year? Here's a few contenders we think will be popping that important question at some point in the next 12 months – quite possibly with rings that will include the above!
Taylor Swift and Calvin Harris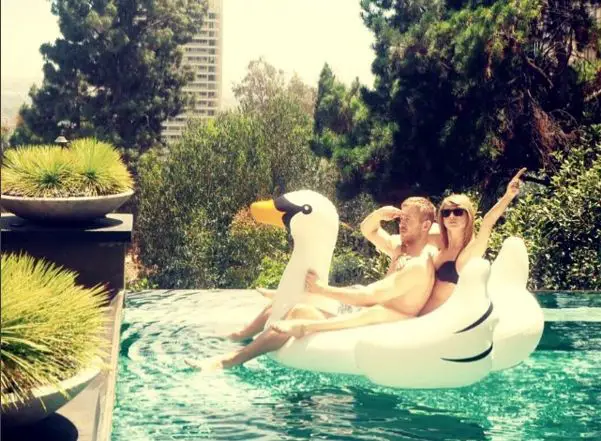 Pop music's most high profile couple are, judging by Taylor Swift's Instagram account, still very much in love. After meeting at the Brit Awards early last year, they sparked up a whirlwind romance that saw Calvin being introduced to Taylor's much beloved cats, the pair floating on an inflatable swan on vacation together, and just a few weeks ago building a snowman with Taylor's family at her childhood home. It's pretty obvious that things are serious and moving at a steady pace, so we wouldn't be surprised if Calvin takes Beyonce's advice and puts a ring on it sooner rather than later.
Ryan Gosling and Eva Mendes
When someone asked Ryan Gosling what he looks for in a woman, he replied 'That she's Eva Mendes. That's all I'm looking for.' If that's not an expression of lifelong love, we don't know what is! The couple, who have a baby daughter together, have often stated that they don't feel the need to marry. We can tell Ryan is an old romantic at heart though, and we can see him getting down on bended knee – if not this year, then some time in the not too distant future.
Lena Dunham and Jack Antanoff
Girls star Lena Dunham and her musician boyfriend Jack Anatoff have been dating for years, but vowed not to tie to knot until gay marriage was legal for the entire United States. Newsflash, guys: that happened last June! Lena has since wondered if perhaps on some level their promise acted as a stalling tactic, but we think it's high time they took the plunge. Jack, we're counting on you to pull out all the stops before this year is over!
Cara Delevigne and Annie Clarke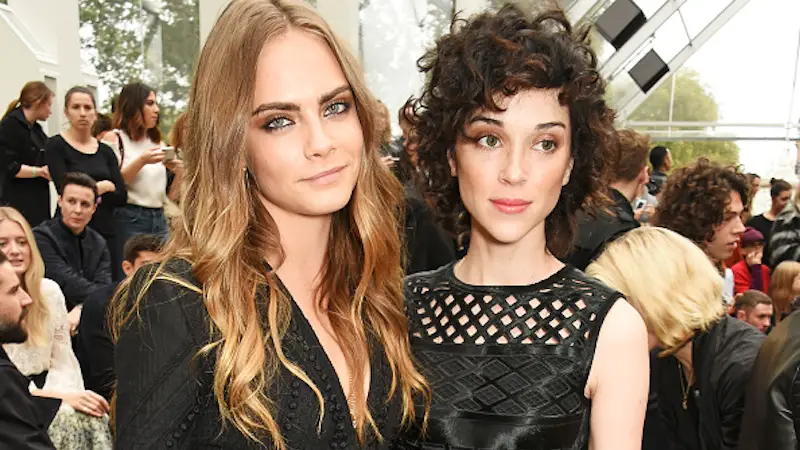 Cara and Annie (you may know her as St. Vincent) are probably the coolest celebrity couple there is right now; one's a superstar model about to transform herself into a superstar actress, and the other is a critically acclaimed musician that's a favourite among indie crowds all over the world. They certainly seem very loved up and committed to one another, so our engagement radar is alert and ready for an announcement any day now.