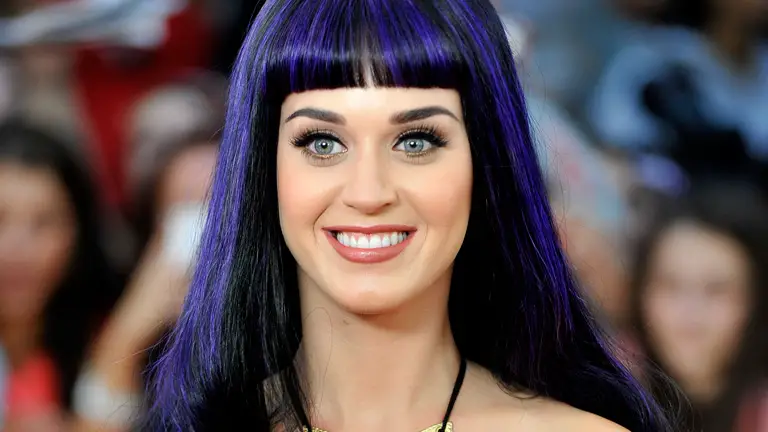 Every week we pick the best and worst engagement rings to emerge from the land of the rich and famous. This week, a certain pop princess has received what looks suspiciously like her second engagement ring…
Engagements happen on a daily basis in showbusiness. Naturally, every bride – whether famous or not – thinks that their own engagement ring is the most beautiful in the world. The rest of us, however, may or may not feel the same. We scour the web every week for the latest celebrity engagement news, and choose what WE feel are the best and worst. It's all done in the spirit of fun, we mean no harm – and of course we wish the best to all of the happy couples! Here are our picks for this week…
The Best: Katy Perry
Everybody's favourite California Girl sent the rumour mill into overdrive this month when she stepped out wearing a very flashy looking ring on a certain finger. Katy Perry has been dating the ever so handsome Orlando Bloom since at least January this year, although they seemed pretty cosy long before then. Whatever the backstory, they're definitely very much love. They've taken a romantic vacation to Italy and Orlando was seen supporting Katy from the crowd when she performed throughout Hillary Clinton's presidential campaign.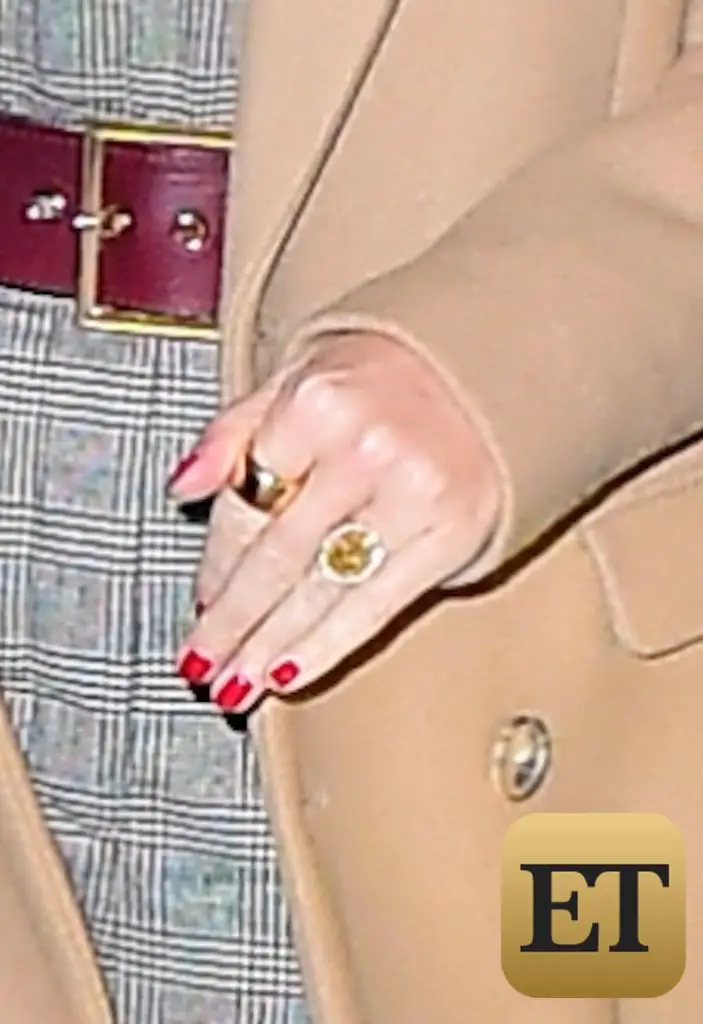 Two weeks ago however, the couple were spotted out and about with a third wheel of sorts; a fantastic piece of bling. High quality photos have yet to surface, but we can definitely say it's an oval shaped yellow diamond with a white diamond halo. And it's big. Very big. Could Orlando have popped the question?
Our Verdict: It's colourful, full of sparkle and screams 'showbiz' – just like Katy! We're huge fans of oval shaped diamonds AND yellow diamonds, and we like the fact that although it's a huge rock, the design is still nice and simple. Good choice, Orlando.
The Worst: Katy Perry
Before Orlando Bloom came along, Katy Perry had a whirlwind romance and marriage to British comedian, actor and writer Russell Brand. The relationship was sparked, oddly enough, when Katy threw a water bottle at Russell's head at the 2009 MTV Video Music Awards. They were engaged by New Year's Eve that year and married in India in October 2010. 14 months  later however, when Katy was in the middle of a world tour, Russell filed for divorce and told her by text message.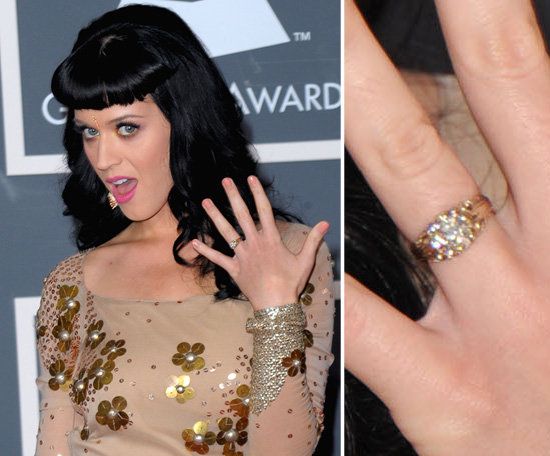 Before things turned sour however, the couple were ridiculously loved up. Her engagement ring is a stunning vintage-inspired affair, consisting of a 3-carat round brilliant diamond (much smaller than the oval shaped one above) in a yellow gold, heavily detailed setting. He commissioned it from Indian designer Hamut Singh, who custom designed it despite it not being his usual area of expertise.
Our Verdict: This is, undoubtedly, a beautiful engagement ring that we would honestly love to wear. But we can't help but see it as tainted given how Katy and Russell's relationship soured, very publicly, in front of the entire world. Plus, yellow diamonds just win every time. Sorry Russell.