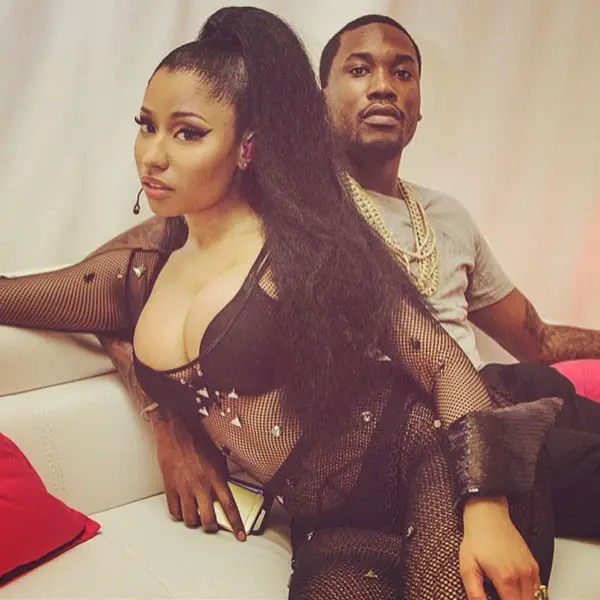 Every week we pick the best and worst engagement rings to emerge from the land of the rich and famous. This week, one recently engaged bride finally shows off her rock, while another upgrades her ring to something bling-tastic. Our picks may just surprise you…
Engagements happen on a daily basis in showbusiness. Naturally, every bride – whether famous or not – thinks that their own engagement ring is the most beautiful in the world. The rest of us, however, may or may not feel the same. We scour the web every week for the latest celebrity engagement news, and choose what WE feel are the best and worst. It's all done in the spirit of fun, we mean no harm – and of course we wish the best to all of the happy couples! Here are our picks for this week…
The Best… Emmy Rossum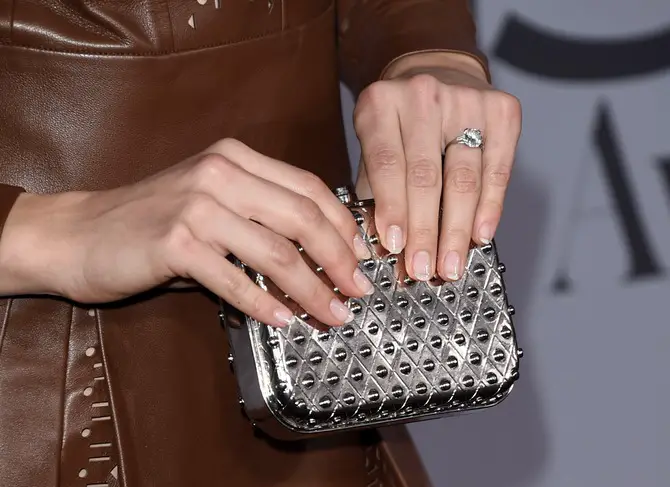 Emmy Rossum is the gorgeous star of countless films like The Day After Tomorrow, Poseidon, An American Rhapsody, Mystic River and many more. She's also got some hidden musical talents and has released two albums to date (who knew?) After some unlucky in love moments, Rossum became engaged to writer and director Sam Esmail in August 2015. It wasn't until recently that she finally spilled some details about her ring however, and it's a true beauty…
In an unusual move for a celebrity, Emmy wears a vintage ring. And not just any vintage ring; probably one of the most beautiful we've seen in a long time. The mystery of the ring's previous owners is what attracted the actress to it. "I like to imagine who wore it before me and the life they had," she says. "I like that I've inherited someone's story." She may not know who wore the ring, but she does know it originates from 1920's Paris, i.e. one of the most stylish eras in the history of fashion. It's a simple (but impressively large) round diamond on a silver band, with what looks like some subtle but stunning baguettes on either side.
Our Verdict: There is nothing we don't love about this. It's simplicity, it's history, Emmy's reasons for choosing it, and just about everything in between. It's a breath of fresh air compared to the giant sparklers we normally see from Hollywood's elite. Excellent choice, Emmy and Sam!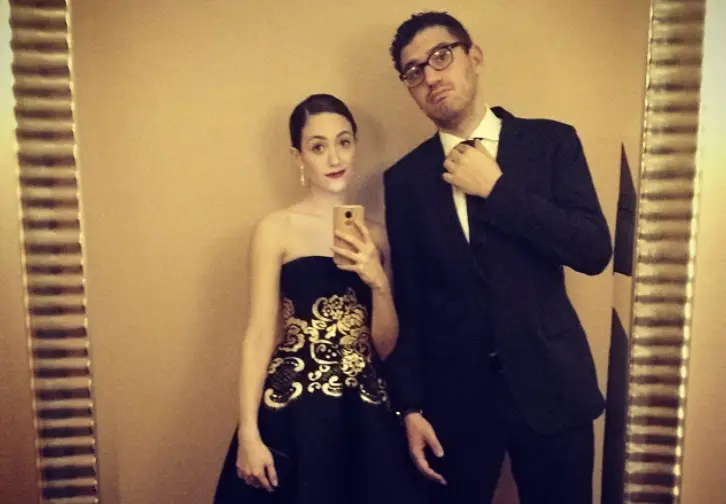 The Worst… Nicki Minaj
Anyone with an interest in the entertainment industry knows who Nicki Minaj is. This outspoken music star made has made waves with her distinctive rapping style and colourful costumes for the last few years, but during the summer she was the talk of tinseltown due to her Twitter spats with Taylor Swift and Miley Cyrus in the wake of MTV's Video Music Awards nominations.
Nicki's private life seems a little more settled these days however, and she's happily engaged to fellow rapper Meek Mill. A few months ago she revealed a very Nicki-esque heart shaped ring in yellow and white diamonds. However, it seems Meek Mill went for something a little more traditional (or as traditional as you can get as far as Nicki is concerned), and presented her with a huge square cut diamond that, according to Nicki, is flawless. As if the giant rock wasn't enough already, it's also set on platinum and encrusted with a halo setting and pave diamonds on the shanks.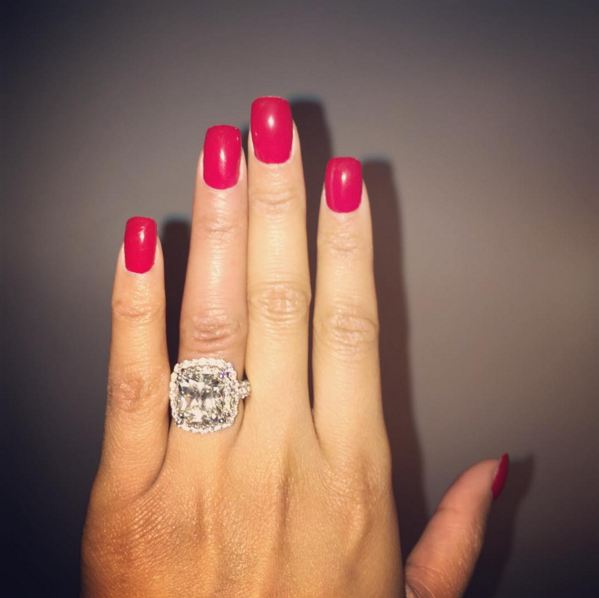 Our Verdict: While we couldn't have picked a better ring for the bold and beautiful Nicki, Emmy's stunning piece pips the post in this case. Quite frankly, if we were Nicki, we'd be terrified to wear a completely flawless diamond anywhere out of the house. Nonetheless, this sparkling piece is sure to blind anyone who comes near it, so Nicki's probably safe.