Is money no object for your engagement ring? We've selected ten of the world's top luxury jewellers to whet your appetite. Read about their history, their brand, and their connection to engagement rings below… And get ready to part with some serious cash, too.
1. Tiffany & Co.
Arguably the most famous of all jewellery brands, Tiffany & Co. was founded in 1837 by Charles Lewis Tiffany and John B. Young. It was originally a 'stationery and fancy goods emporium' located in Brooklyn, New York City. In 1853 Charles took full control of the company and turned the focus to jewellery, and the rest is history. The famous blue boxes that became the brand's hallmark started with the 'Blue Book', a mail order catalogue. Tiffany & Co. are responsible for the most commonly used engagement ring setting – a solitaire diamond held in place with six equidistant metal prongs. This lets the maximum amount of light into the diamond while still keeping it securely in place.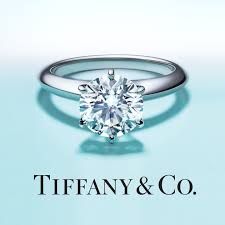 2. DeBeers
DeBeers are the reason why diamond engagement rings are a thing. Seriously. While the tradition of wearing wedding or engagement rings existed long before DeBeers did, a highly successful marketing campaign by the company in 1947 is what made diamond engagement rings into an enduring tradition. You may have heard the advertisement's slogan before; 'A Diamond Is Forever'. Yep, that was DeBeers! Around since 1888, DeBeers have had their fair share of controversy over the decades. For a long time they held a near monopoly on the entire world's diamond supply and controlled this to their advantage, pushing up prices to increase their profits. Things are a little more fair now, and DeBeers has concentrated on the Far East market in recent years instead.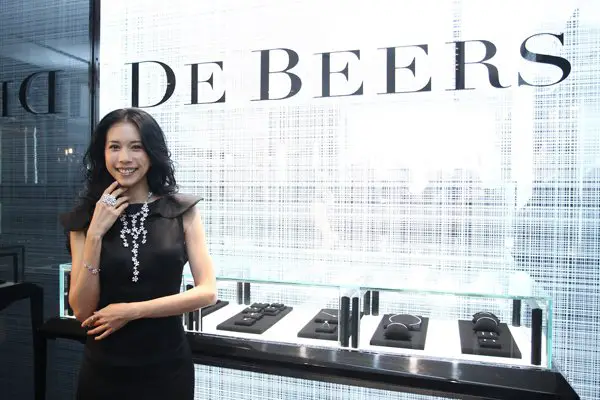 3. Graff
Graff counts many of the world's royalty among its customers, including Princess Charlene of Monaco. This British jeweller based in London was founded in 1960 by Laurence Graff, and through its six decades of business has 'handled more diamonds of notable rarity and beauty than any other jeweller'. These include the Wittelsbach-Graff blue diamond, which has been in the possession of royal families around Europe since 1644. They also make bespoke, one of a kind, top of the line diamond engagement and wedding rings which are so exclusive that there are no prices on the website. Probably out of your budget unless you're a princess, but hey, we can dream.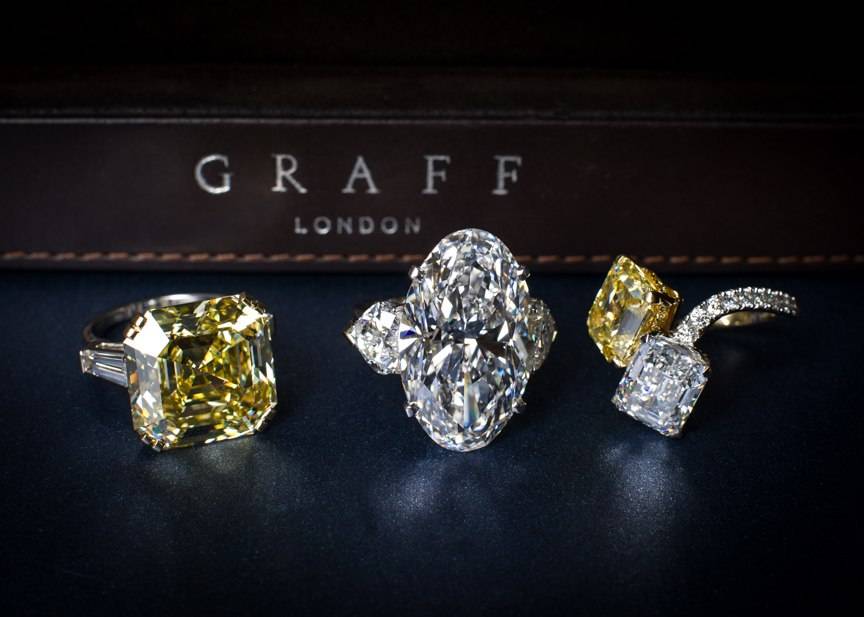 4. Cartier
Founded in 1847 by Louis-Francois Cartier, an engagement ring (or any piece of jewellery) from Cartier is the epitome of Parisian luxury. Family owned until the 1960s, this is another brand with a long standing connection to royalty and celebrities, including Wallis Simpson, the Duchess of Cambridge (also known as Kate Middleton) and King Edward VII, who commissioned 27 tiaras from them for his coronation in 1902. Their 1895 engagement ring collection honours timeless designs that have been a mainstay in the business for centuries, but they also offer some contemporary and very avant-garde current designs, too.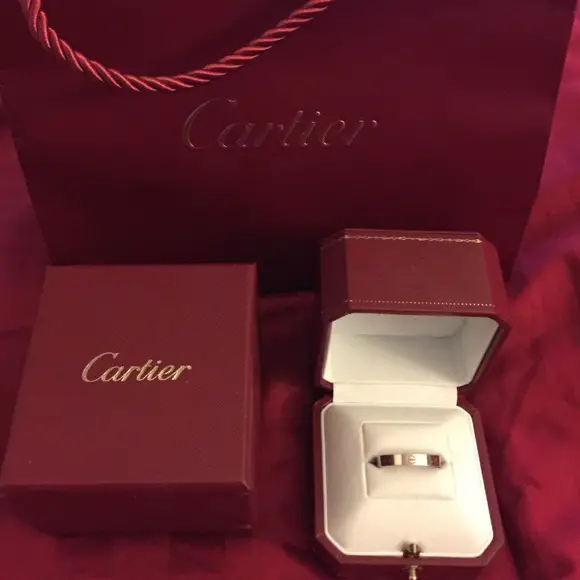 5. Harry Winston
The first Harry Winston jewellery store opened its doors in 1932 in New York City, and it has been a favourite among America's elite ever since. Harry Winston himself, the jeweller who founded the store, gained prominence after purchasing Arabella Huntington's legendary jewellery collection in 1926 and redesigning the old fashioned jewels into modern pieces. In 1943, the jeweller was the first to loan diamonds to an actress (Jennifer Jones) for the Academy Awards. More recently, his engagement rings have adorned the hands of two of Donald Trump's wives; Marla Marples auctioned hers for $300,000 in 2016, and Melania Trump's bling reportedly cost an astounding $1 million (and the rest). Make of that what you will…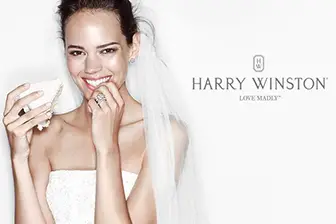 6. Van Cleef And Arpels
Van Cleef and Arpels is the jeweller behind some of the biggest style icons in the world, including Elizabeth Taylor, Grace Kelly and the Duchess of Windsor Wallis Simpson. The Parisian brand was founded by nephew and uncle duo Alfred Van Cleef and Saloman Arpels in 1896. Among the company's claim to fame is creating the crown for Iranian empress Farah Pahlavi's coronation in 1997. They also created the 'Mystery Setting', an innovative design where multiple stones are set in a piece with no visible prongs. Instead, each stone is faceted onto tiny metal rails; it requires hundreds of hours of work and extreme skill per piece, but the results are truly otherworldly.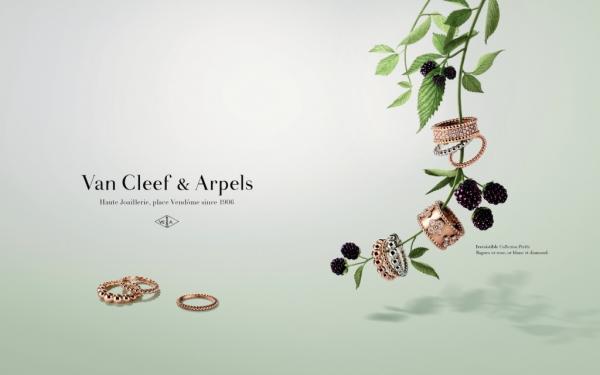 7. Chopard
Headquartered in Geneva, Switzerland since 1860, Chopard gamed fame for making ladies' timepieces. A free floating diamond behind sapphire glass became their signature, which eventually segued into diamond jewellery for women (although they still rule the game when it comes to watches too). Their jewellery collection is surprisingly modern and alternative in style, but their selection of engagement rings balances this with traditional designs perfectly. Their signature engagement ring style is a round diamond solitaire with a unique setting, or a less traditional cut diamond (trillion or pear, for example), in a simple setting. Rihanna fans will be glad to know that the superstar recently collaborated on a collection with Chopard, too.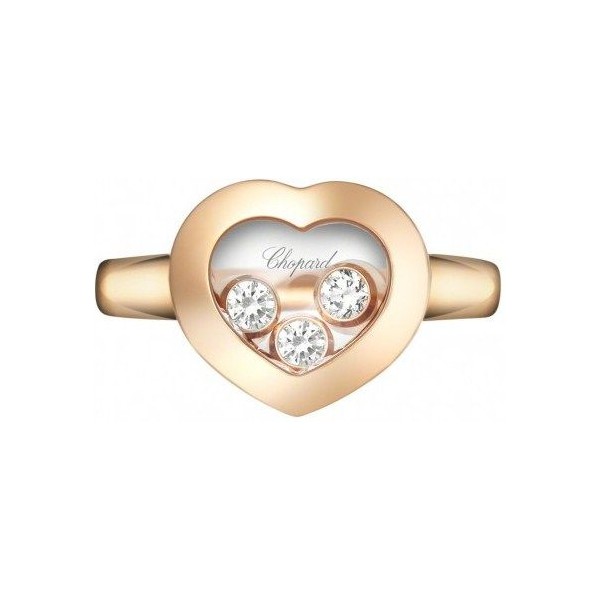 8. Piaget
Another Swiss watchmaker-turned jeweller, Piaget was founded in 1874 by Georges Piaget in the small village of La Cote-Aux-Fees. In the 1960s they expanded their expertise in watches into fine jewellery, which resulted in them having the largest jewellery workshop in Geneva. Every stone used in Piaget jewellery is cut, polished and set by hand in this workshop, and they only work with diamonds rating D to G in colour (i.e colourless or near colourless) and IF to VVS in clarity (Internally Flawless or Very Very Slightly Included). So if you opt for a Piaget engagement ring, you know you're getting the best quality possible.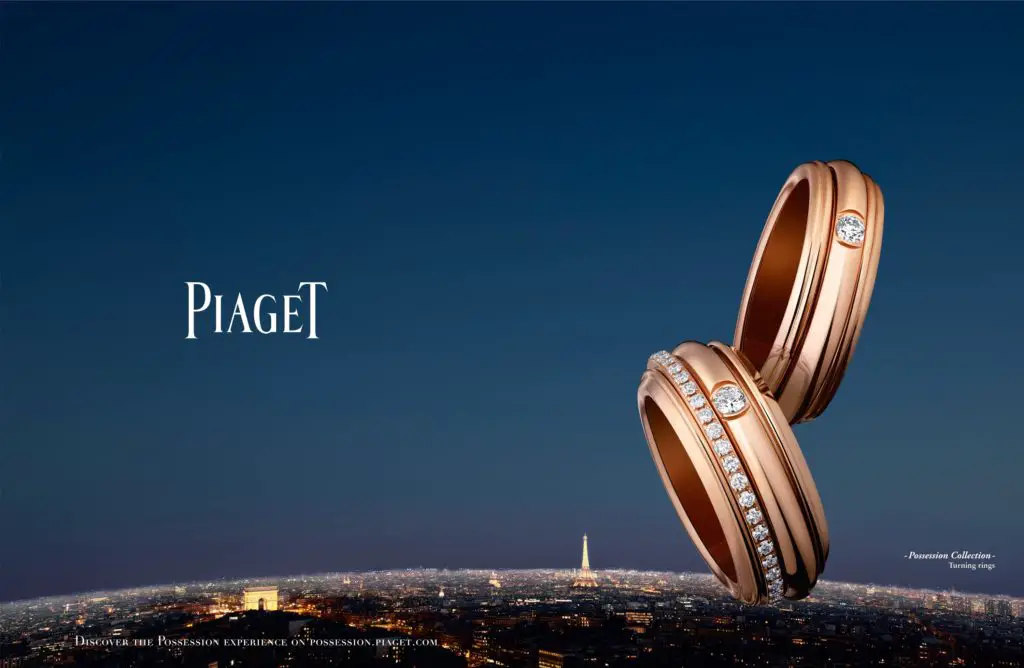 9. Bulgari
We couldn't let a list of fine jewellery makers end without mentioning and Italian brand. Bulgari was actually founded by Greek man however, but he did so in Rome in 1884, and the business remained in Italy since day one. Constantino Bulgari, who was in the family business during the Second World War, hid three Jewish women in their home after the raid of the Roman ghetto in 1943. Between 2009 and 2011, the company also donated €13 million to Save the Children, so their humanitarian credentials are pretty admirable. It's also apparent in their engagement rings; Bulgari selects diamonds based on not 4, but 5Cs – cut, colour, clarity, carat… and conflict-free.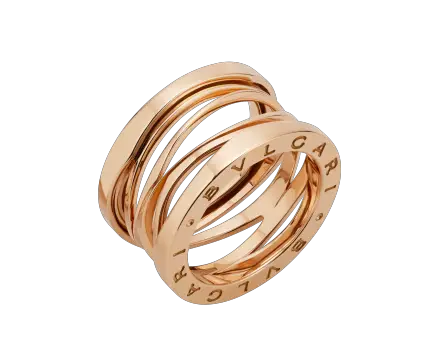 10. Buccellati
Another Italian jewellery expert, Mario Buccellatti began making gem encrusted accessories in 1919. After establishing stores in Milan, Rome and Florence, the company expanded to New York's Fifth Avenue and over subsequent decades set up shop in several other premier cities around the world. Their engagement ring designs are all about glamour and luxury, featuring wide bands, lots and lots of diamonds, and hefty price tags. Although it may not have quite the same iconic reputation as other brands on this list, their craftsmanship and quality can definitely not be denied.