There's nothing wrong with tradition, but sometimes it's fun to add a fresh twist.
The diamond solitaire engagement ring is still the most popular style in the world, and for good reason. It's timeless, it's simple, it's romantic and it's iconic. If that's what you want, then go for it. But if you're the type of bride who likes traditional styles with a modern twist, here are three ways to give your traditional engagement ring a contemporary upgrade.
Choose Rose Gold
Rose gold is quite possibly the biggest jewellery trend of the last decade. For decades, yellow gold was the only choice. Then silver toned metals like platinum offered a shiny, polished, ultramodern look. Now modern brides are in search of something else entirely, and rose gold has filled the void. It pays homage to vintage styles, but was uncommon enough in previous decades to take on a new lease of life now. It suits every skin tone – literally, everything from porcelain to ebony – and it works beautifully with both diamonds and coloured gemstones (another big trend of the moment). An ideal way to liven up your diamond.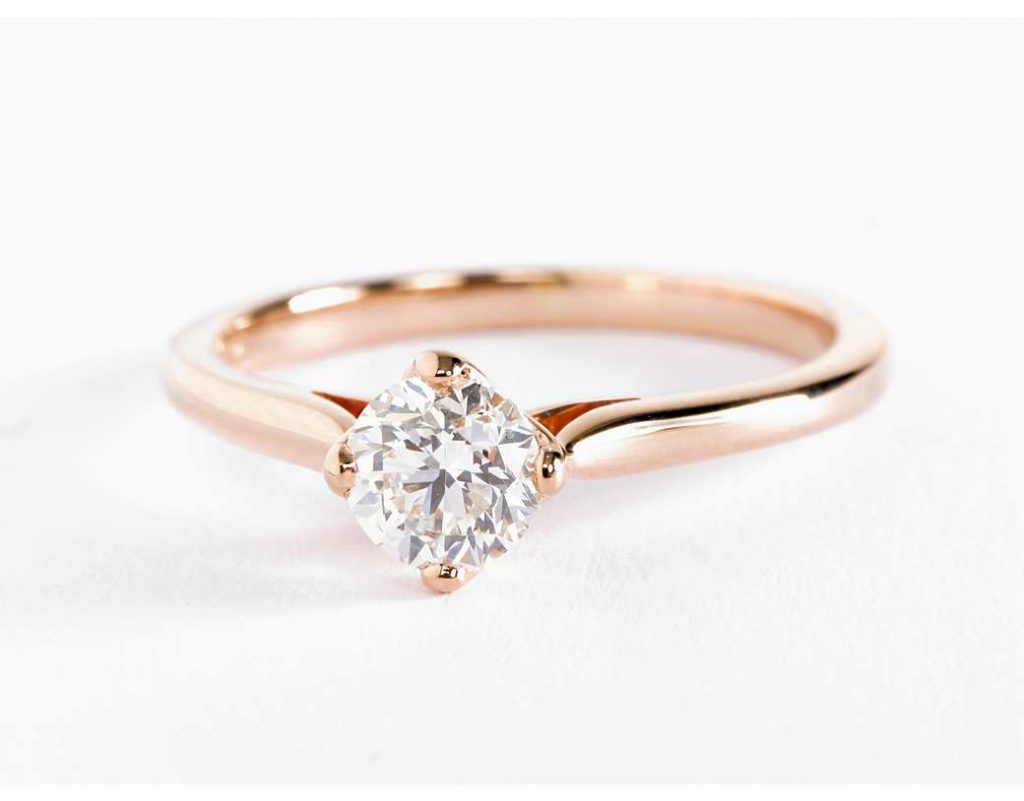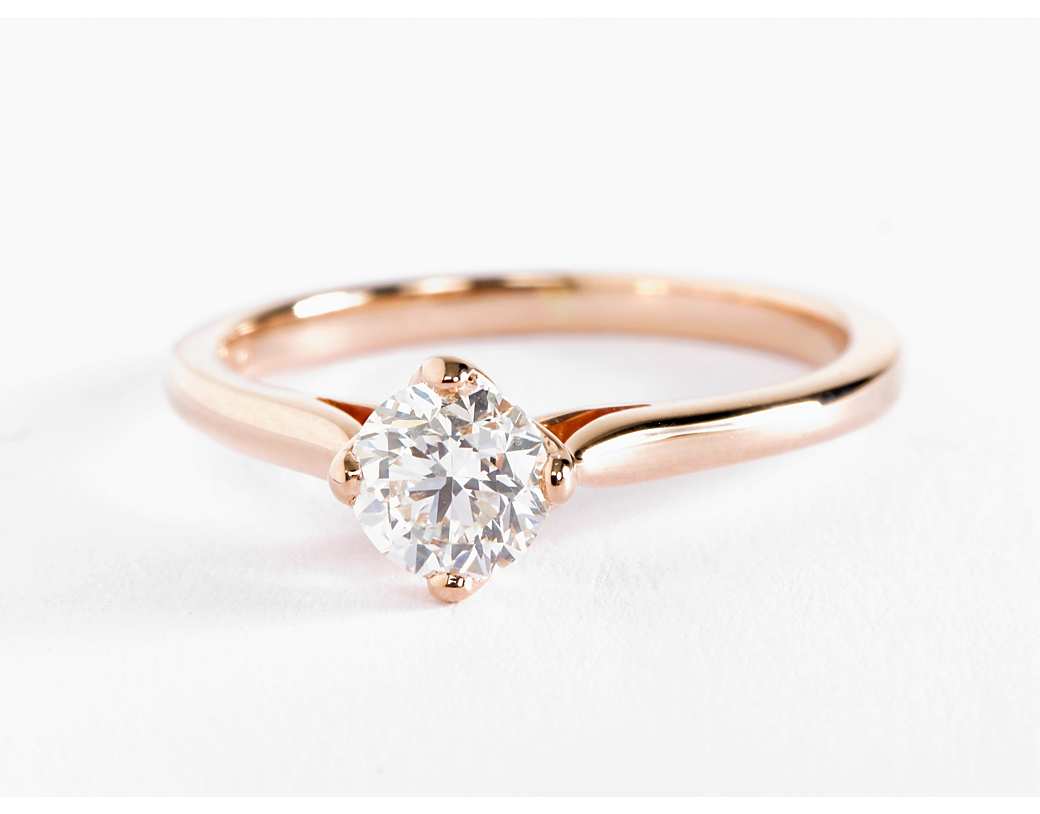 Add a Halo
A halo setting surrounds your centre stone with a 'halo' of smaller diamonds. It's a hugely popular look at the moment. Halos add a touch of glitz to your engagement ring, draw the eye to your centre stone, and create even more of that magical sparkle. If you're leaning more towards traditional than modern, choose a design with a micro-pave style halo – in other words, one with diamonds so small that they're barely noticeable unless you're taking a close up look. If you're at the more modern end of the scale, consider a halo of coloured gemstones to add some real wow factor to your bling.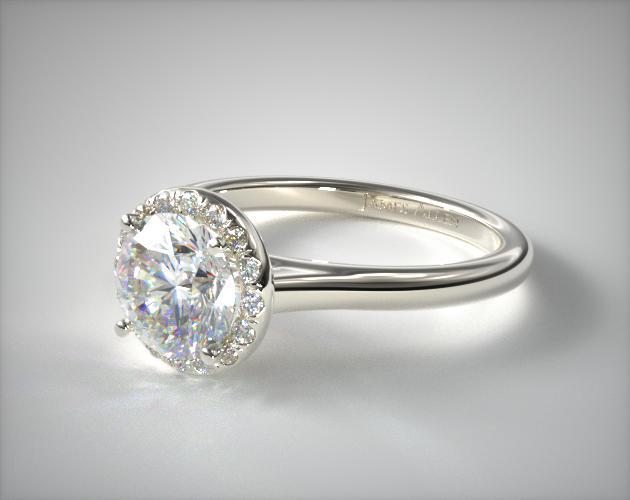 Stack It
Audrey Hepburn was doing it back in the 1950s, and as usual she was way ahead of her time in the style department. Stacked rings have now exploded in popularity, with more and more boho brides choosing not one, not two, but three or more rings for their engagement ring look. This is the perfect commitment-free way to spice up your traditional bling; add funky complementing rings before and after your ring for an on-trend look, and when you get bored, just go back to your simple solitaire! Try coloured pave rings, mixed metals, interesting textures – this look offers plenty of opportunity for creativity.