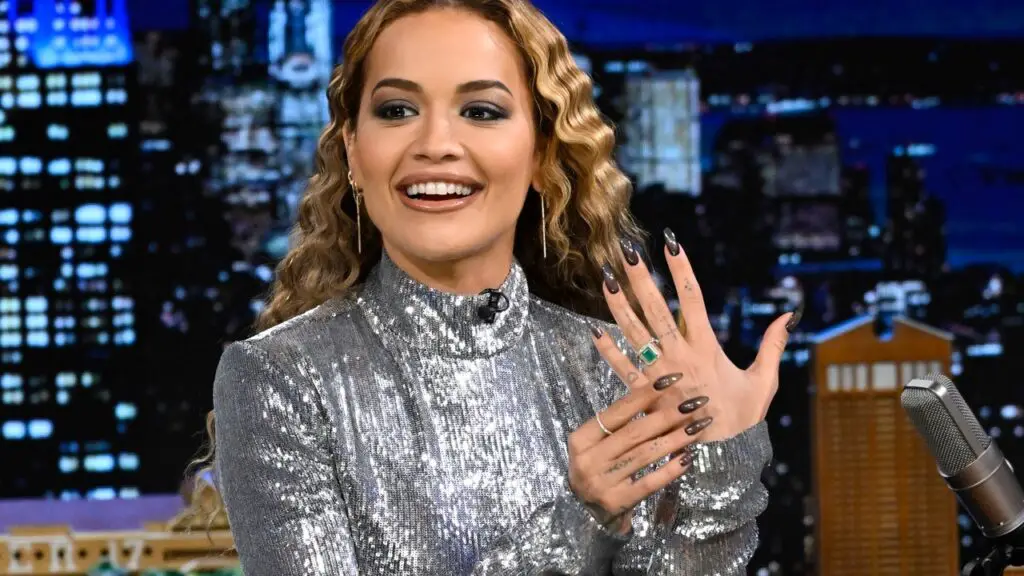 The "I Will Never Let You Down" singer finally gave us a glimpse of her engagement ring during an appearance on "The Tonight Show Starring Jimmy Fallon". The giant emerald set in a sparkling pavé halo has left us reeling, and we need to talk about it.
"You know what you want and I felt like I really knew I wanted to be with this person and I just wanted it to feel really right," Rita explained. "So I may have taken him to the shop and pointed out exactly what ring I wanted."
Here's everything you need to know about Rita Ora's engagement ring.
What Kind of Ring Is Rita Ora's Engagement Ring?
Rita's ring features a 10-carat emerald-cut Columbian green emerald which is bezel set, then surrounded with a sparkling diamond halo on a delicate yellow gold band. 
An emerald cut is known for its classic and sophisticated appearance. It features a rectangular shape with beveled corners and step-cut facets that create a mesmerizing hall-of-mirrors effect.
Unlike other cuts, such as the brilliant round cut, the emerald cut has fewer facets and larger flat planes. This style showcases the clarity and color, rather than emphasizing its brilliance. The elongated shape also gives the illusion of a larger stone.
Colombian emeralds are typically the most expensive in the world — with a beautiful depth of color, they can sometimes appear to glow. They are also considerably softer than other gemstones such as sapphires and rubies, so not ideal for daily wear as they scratch too easily and can chip.
As a performer, Rita won't be wearing her ring every day, in fact, she's never been photographed with it on before, so it may be the perfect choice for her. Emeralds are also a symbolic choice for an engagement ring as people of ancient times thought of them as a promise of good luck.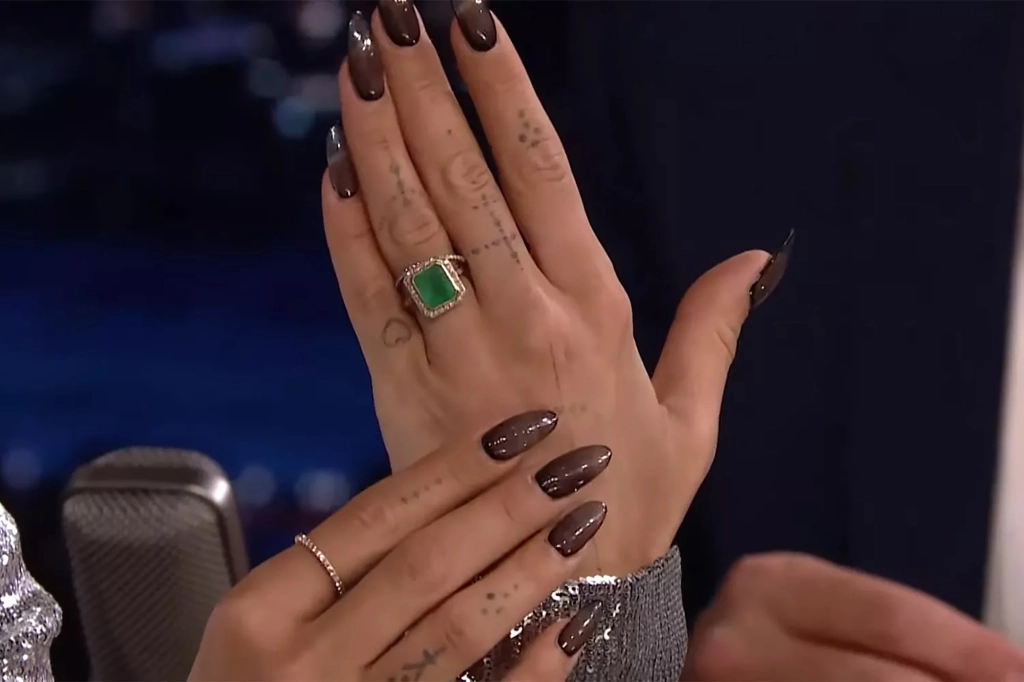 How Much Did The Ring Cost?
The stone is said to be of Colombian origin, and these stones can be worth around $60,000 per carat. Add in the diamond halo, and Rita's emerald engagement ring could be valued in the region of $500,000- $800,000.
If you're asking us, it's worth every penny.
Gone are the days when diamonds were the only option for an engagement ring. The use of coloured stones, whether as the main stone or accents, is a way to really add some personality and flair to a piece of jewelry you'll wear everyday. Rita's emerald stunner is sure to continue the trend in 2023.