(Our original short post on Trisha's ring is available here).
When it comes to engagement ring inspiration, there's no better place to turn to than the world of show business. Thanks to their high profile romances, big bank balances and expert stylists, celebrities always have THE most envy-inducing engagement rings. Many of us may not have the same budget as these a-listers do for our engagement ring bling (although we can dream). But that doesn't mean an equally gorgeous ring is out of our reach. We've taken some of our favourite celebrity engagement rings and found their body doubles – or as close as we can get – around the web.
This week: Trisha Yearwood.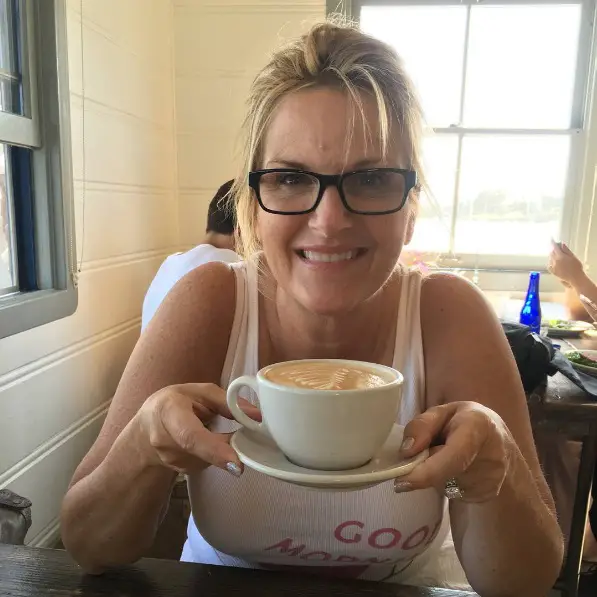 American country music star Trisha Yearwood's engagement ring was given to her by fellow country icon, Garth Brooks. This beautiful couple had been friends long before either one of them found fame, and stayed friends throughout the ups and downs of their music careers and rocky relationships. In the early 2000s, when both were divorced and single, love finally blossomed. In 2005, Brooks popped the question on stage in front of 7,000 fans with this stunning ring.
Trisha wears a large princess cut diamond set in platinum, with two smaller square cut diamonds set pave-style into the shoulder of the band. It's full of modern glamour, but the simple detailing also means it's a timeless piece that will never go out of style. That huge diamond is guaranteed to turn heads, too!
Like the look? Check out this near match from our personal favourite online jeweller, James Allen. The traditional prong setting allows the most light into and out of the centre diamond, meaning you get maximum sparkle. Two baguettes on either side add symmetry and a hit of extra glamour to the design.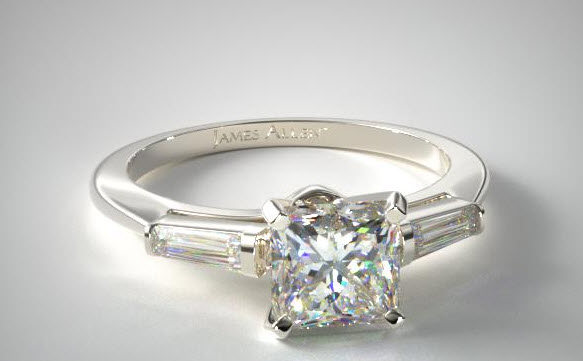 If you click through to the page for this setting, be sure to choose "Princess" in the "View With.." options on the rotating picture of the setting.
Think you can find something even more magical? Be our guest! We recommend starting your search with James Allen. We've chosen them as our number one recommended jeweller not only for the wide variety of engagement ring styles (all of which are customisable, by the way), but also because they use 100% guaranteed conflict-free diamonds. Whatever kind of engagement ring you're looking for, you can bet you'll find it there.