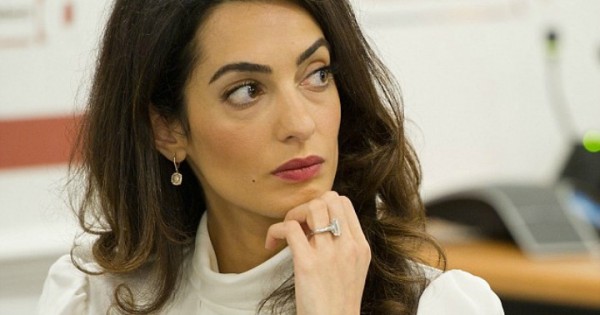 Brides are becoming more and more uncomfortable with the idea of conflict diamonds and mining practices that are harmful to the environment. Which means ethical and environmentally friendly engagement rings are becoming more and more popular.
For those who don't know what conflict diamonds are; they are gems that have been mined in countries engaged in civil wars, rebellions and other not exactly peaceful or progressive situations.
As always, there are plenty of celebrities who have already set the trend for ethically sound and environmentally friendly engagement rings. Here are just a few who have stunning rings that did no harm to the planet or its residents…
Amal Clooney
You may know her simply as George Clooney's wife, but Amal Clooney is more accomplished than her actor husband can ever hope to be. She speaks fluent Arabic, English and French and is a human rights activist and lawyer who has worked on high profile international cases for the likes of Wikileaks founder Julian Assange and the former Prime Minister of the Ukraine. So when George proposed, you'd better believe Amal would only have said yes to a 100% conflict free diamond. George allegedly went to great lengths to ensure this was the case, splashing out over half a million dollars on the rock.
Natalie Portman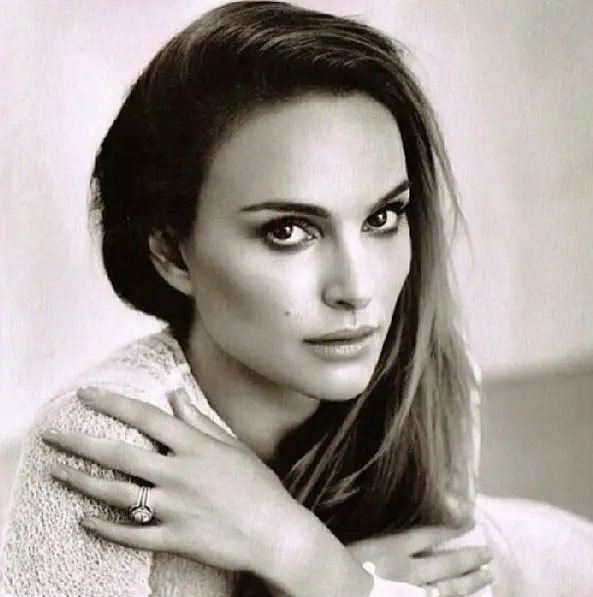 Natalie Portman is well known for her striking good looks and immense talent as an actress. However, she also works tirelessly as a humanitarian. Her various philanthropic interests include advocating for animal rights (she is a strict vegan), working with the FINCA to alleviate poverty in the third world, and a role as an ambassador for Free the Children. So naturally her engagement ring from dancer husband Benjamin Millepied could only ever be both conflict-free and eco-friendly. Her beautiful Jamie Wolf designed piece uses recycled metal, an antique centre stone and conflict-free pave diamonds in the setting.
Angelina Jolie
Angelina Jolie is another passionate humanitarian (as well as an award winning actress). She is a Special Envoy to for the United Nations High Commissioner for Refugees and has visited refugee camps and war-stricken areas in Sierra Leone, Pakistan, Sudan, Afghanistan and Syria. As well as general human rights, she particularly advocates for child immigration and education aid and women's rights.Brad Pitt was heavily involved in the design of Angelina's engagement ring, working directly with Robert Procop to ensure it was not only one-of-a-kind and custom made to fit Angie's finger perfectly, but made with only conflict-free, ethically sourced diamonds.
Crystal Bowersox
If you're not a fan of American Idol you probably won't know how Crystal Bowersox is, but rest assured she has one hell of a singing voice. She lost out to Lee DeWyze in the 2010 season of Idol and has since released her own music.She's also a strict environmentalist; on her wedding day she wore a hemp and cotton wedding gown, so naturally her engagement ring is of a similar nature. Crystal's bling has no diamonds because she and husband Brian Walker 'don't believe in the violence and injustice that occurs within the diamond trade industry'. And we salute her!
Remember you don't have to pay half a million dollars like George Clooney did to get an ethical or environmentally friendly engagement ring. Make sure your diamond comes with a certificate from a reputable authority like the GIA or AGL, and only buy from jewellers that are 100% committed to the Kimberley Process. If you want your diamond to have a minimum impact on the environment, consider an antique engagement ring or lab grown diamonds.