It's a true sign of the times we live in; engagement rings for men are becoming ever more popular. If you ask us, it makes total sense. Marriage is a partnership where both partners love and support one another in equal measure. So why should the girl get a beautiful piece of engagement jewellery and not the guy? You'll both wear wedding rings, so why not engagement rings too? If we're already preaching to the converted, here's everything you need to know about a buying a man's engagement ring. If you're still not sure, this post will change will your mind.
A (Very) Brief Guide to Precious Metals
For now at least, diamonds and gemstones seem to be staying in the realm of women's engagement rings. For mens' rings, it's all about the metal. You may think that means gold, gold and more gold – white, yellow, rose or even green – but there is so much more choice out there. And no, we're not just talking about silver or platinum. Sure, Ed Sheeran wears a handmade silver engagement ring (made by his fiancee) and platinum is always a solid and luxurious choice. But by choosing to wear a mangagement ring in the first place you've already chosen to be different – why not double down by choosing one of the following?
Titanium: Guaranteed to last a lifetime, titanium rings are ultra strong and ultra lightweight. Pros: they're created with a low environmental impact, they never tarnish, they're non-corrosive and they have low conductivity (meaning they won't get hot when exposed to heat). Its strength can also be its downfall, however; titanium is difficult to resize or repair, and you'll rarely see titanium wedding rings with intricate designs – it's just too challenging to work with.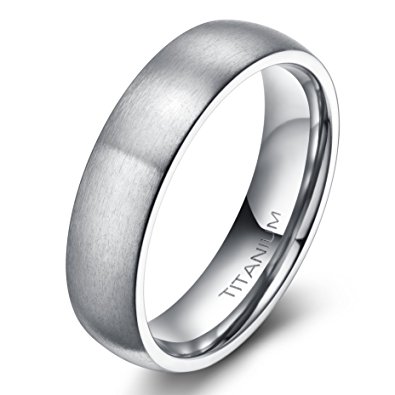 Tungsten Carbide : Tungsten has the highest melting point and highest tensile strength of all metals, so tungsten carbide rings are highly resistant to scratching and general wear and tear. That means keeping one of these rings in perfect condition requires basically no effort on your part. The natural grey hue is a unique choice for those in search of something different, too. Like platinum however only basic, plain designs are available due to the metal's extreme strength.
Steel: Stainless steel isn't just durable, lightweight and unusual; it's also seriously affordable. For a ring with a 'manly' touch, it's a worthy choice. Stainless steel doesn't require any plating and although not completely scratch resistant, this type of ring will still look great after years of wear. One thing to remember; never go swimming with a stainless steel ring. The metal is highly sensitive to chlorine and will result in corrosion.
Which Finish is for You?
Many men may not be interested in having diamonds in their rings, but that doesn't mean you can't have a little pizzazz. Choosing a different finish is a perfect way to add a unique touch to the design. The most common finishes are:
Brushed: Always a popular choice among mens' rings, the brushed finish is achieved by polishing the surface in one direction with a grit belt or wheel. The result is a less shiny, more rugged effect that, while not exactly traditional, is surely a modern classic. This works especially well with steel rings.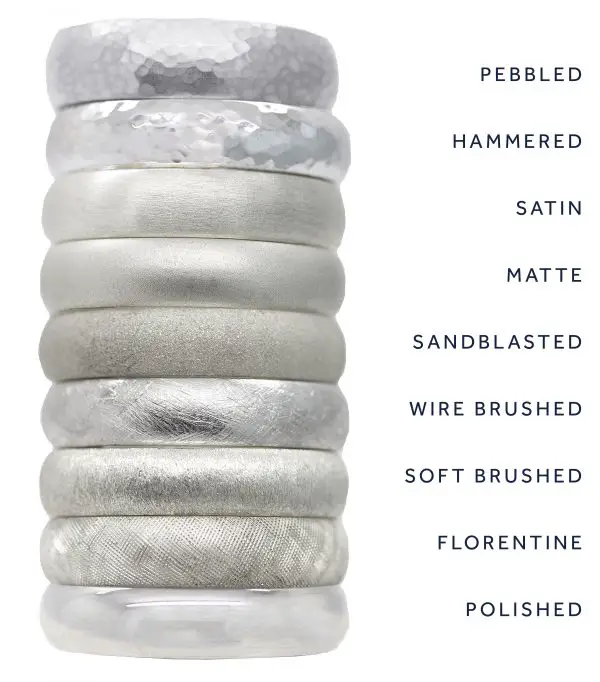 Polished: The most classic style, polished rings have a reflective surface and will catch your eye when moved around under bright light. The polished surface will make scratches a little more obvious than others, so bear this in mind. Naturally, you'll also need to polish it regularly to make sure it looks its best.
Hammered: This one is exactly as it sounds – rings with hammered finishes have been (gently) hammered all over by the jeweler to create small facets throughout the ring. A satin finish is then applied afterwards to give it that sleek and smooth look. A fantastic choice for non-traditional men who like a little bit of roughhewn style.
Satin: Definitely the most luxurious choice, the satin or matte finish looks especially beautiful with platinum or white gold rings. It softens the overall look of the ring and is an unmistakably stylish yet understated choice. If the bride's engagement ring is also satin finished, this is a strong contender. Works best with plain designs.
Gemstones: Yay or Nay?
Most men may not want a big sparkly diamond sitting on top of their mangagement ring, but that doesn't mean you should shun gemstones completely. They can be incorporated into the ring in many subtle ways, and if they match the bride's gemstones it makes for the perfect complementing pair. Here's some common methods: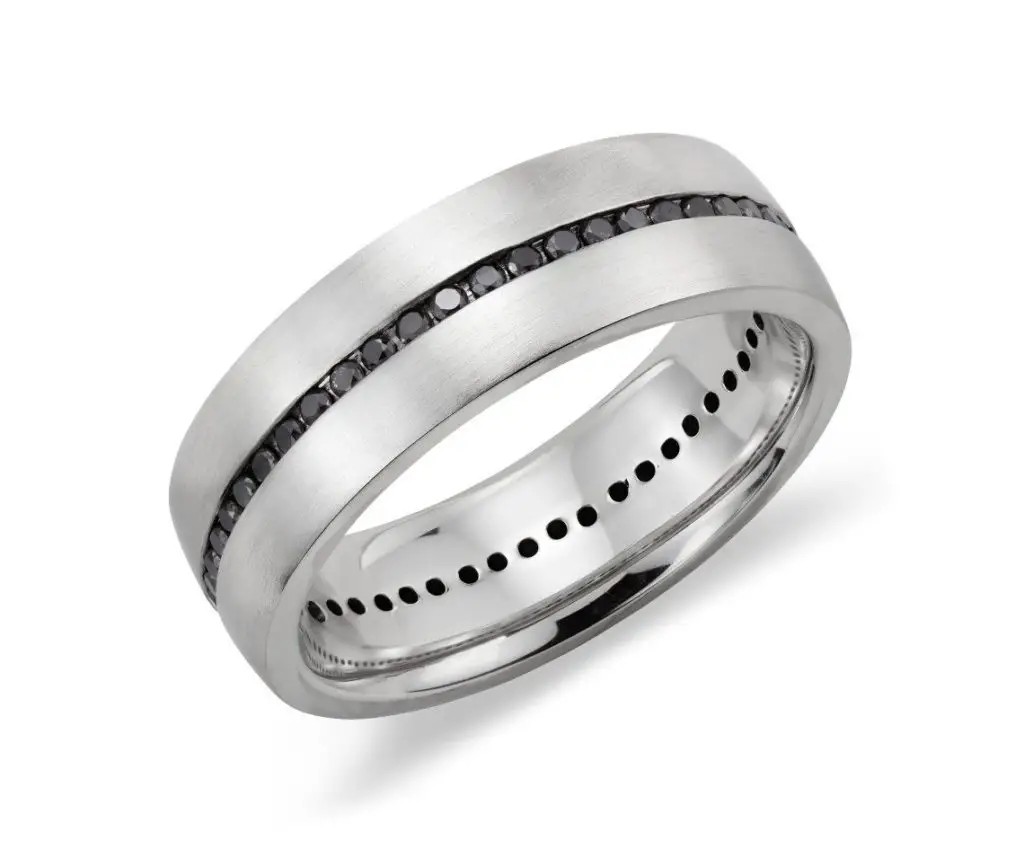 Channel set: If you're not afraid of a touch of glitz, a ring channel set with gemstones of your choice can look very sophisticated. It doesn't need to be diamonds; the black gem onyx makes for an unusual twist on a classic style. If you like the channel set look but still aren't keen on gemstones, consider an inlay of an alternative metal or material.
Hidden: This a trend we've been seeing a lot more of recently, and we love it. Choose a gemstone that has a special meaning to you as a couple, such as your birthstones or a stone from another piece of meaningful jewellery, and have it set into the underside of your ring. You get a little bit of hidden bling, and it adds a personal touch too. What's not to love?
Micro pave: Ever heard the story of Woody Harrelson's wedding ring? He sourced his own gold, then had a jeweler set tiny gems in a rainbow of colours all around. That's called micro pave, and it's a really subtle way to add some sparkle to your ring without going for full-on gemstone madness. Worth considering if you're looking for the best of both worlds.
Hope that helps!