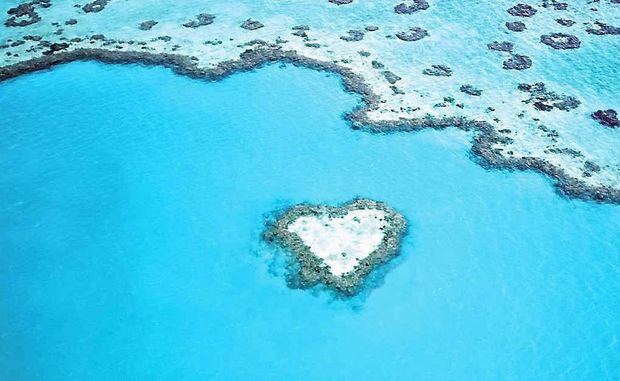 Whether you're already married, already engaged, or waiting for the question to come, you'll wish you could have had your moment at one of these stunning places…
Skogafoss Waterfall, Iceland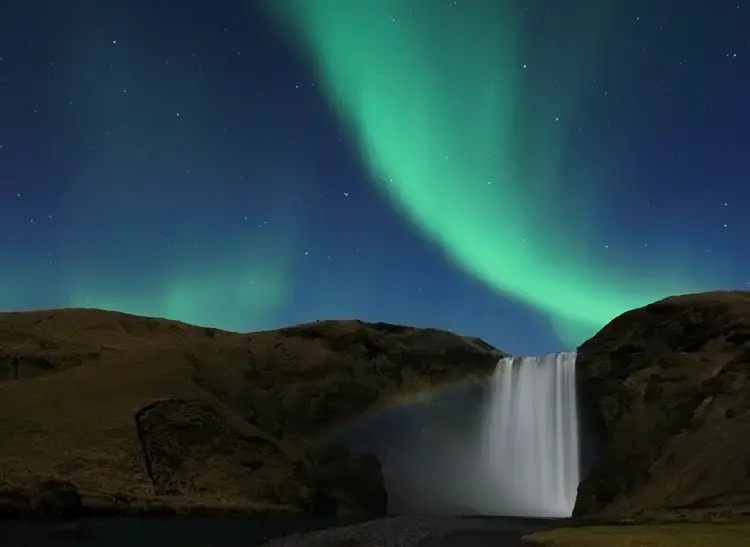 Actually, anywhere in Iceland will do! The entire country is nothing but breathtaking landscapes, and if you're lucky, it all has the magical backdrop of the Northern Lights too. Throw in a light dusting of snow, and you've got a truly unforgettable proposal spot! Skogafoss is Iceland's biggest and most spectacular waterfall, with a width of 25m and a height of 60m. The constant amount of spray that the water throws off means that on sunny days, there's often a double rainbow arching over it too. What more could you want?
2. Bioluminescent Bay, Puerto Rico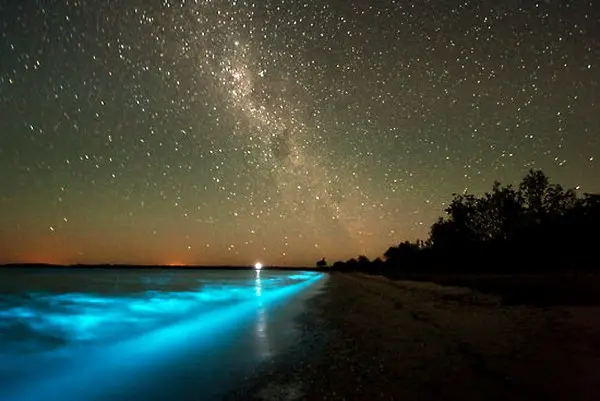 It may not sound very romantic, but trust us, Bioluminescent Bay on Puerto Rico's Isla de Vieques is a place you'll never forget. it's also an equally magical alternative for those who prefer a warmer client than Iceland! After dark, you can paddle out into the bay in a kayak, and the rippling waters will begin to glow thanks to the millions of little organisms in the water that radiate light in response to stimuli. Imagine paddling in calm waters under the night sky with an ethereal blue glow all around you before pulling out a ring – magical!
3. Grand Canal, Venice, Italy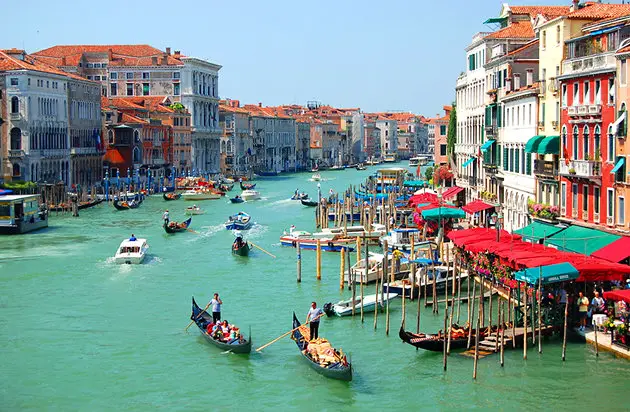 If it's good enough for George and Amal Clooney, it's good enough for you! Venice is historical, glamorous, and utterly beautiful, and a gondola ride along the grand canal surrounded by Renaissance and Gothic architecture, stunning works of art and the quintessential Italian lifestyle (not to mention the food and wine) makes for the perfect proposal for any art or history lover. If you're lucky, your gondolier may even serenade you with an Italian love song as you enjoy the scenery.
4. Cappadocia Hot Air Balloon Turkey
Cappadocia in Turkey is already enchanting on its own. Rock formations rise up from the arid ground in odd but beautiful formations, making the area look like another planet. Every day however, hundreds of hot air balloons rise up into the sky at sunrise and sunset – just look at that view! Get your spot in one, wait until you soar high up for a full view of the otherworldly landscape, and then drop the question. Just make sure there's no fear of heights first!
5. Taj Mahal, India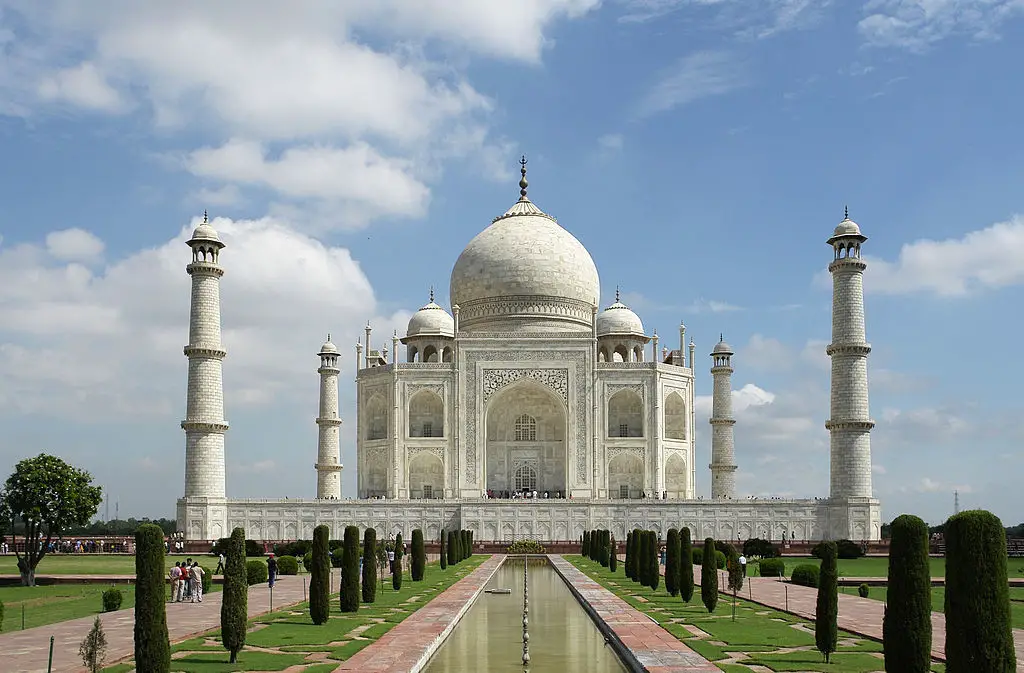 The Taj Mahal is arguably the most beautiful building in the world, and the story behind it is even more beautiful. It was built by Indian emperor Shah Jahan from the powerful Mughal dynasty as a tomb for his wife Mumtaz, who died during childbirth. On her deathbed, the emperor vowed he would never remarry and would build the most beautiful memorial the world has ever seen in her honour. He spent the rest of his life doing just that, and spent his final days looking out at it from his palace across the river.
6. Cliffs of Moher, Ireland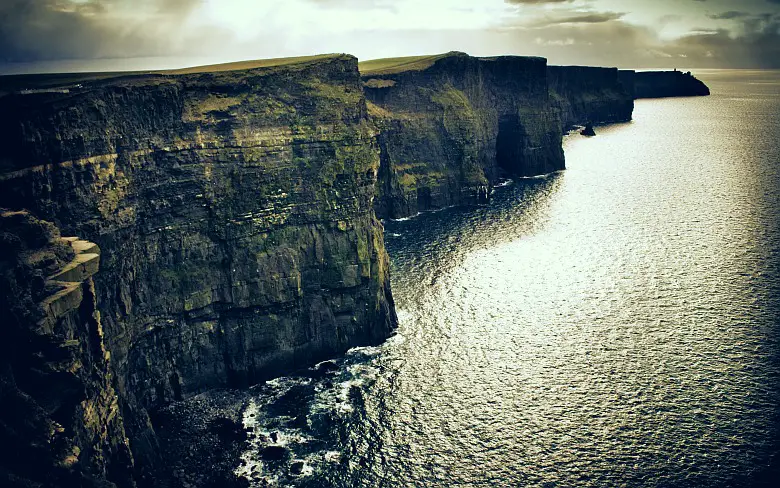 Ireland is known as the 'land of saints and scholars' and its literature – penned by some of the most esteemed writers in history – paints a wonderfully romantic picture. No trip to the Emerald Isle would be complete without visiting the Cliffs of Moher, a series of majestic, sheer drops that seems to stretch endlessly out in the Atlantic ocean towards the horizon. Walk along the cliff face with the wind in your hair and sound of waves crashing and sea birds calling, and you'll soon find the perfect spot away from the crowds to pop the question.
7. Lake Louise, Canada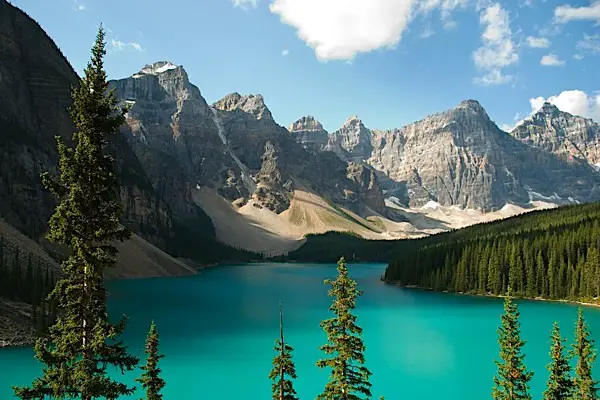 The Canadian Rockies offer up some of the most spectacular scenery in the world, and certainly in North America at least. Lake Louise is one such spot that has to be seen in real life to be fully appreciated. Crystal clear waters ringed by lush green forest, with soaring snow capped peaks in the background and beautiful blue skies above – there's no better place for nature lovers to declare their love for one another.
8. Heart Reef Australia
Heart Reef is, simply but, a naturally formed heart-shaped coral reef in the middle of the Whitsundays in Australia. It's protected and so can't be accessed on foot, and in fact can only be properly viewed by flying overhead. But if you ask us, a helicopter proposal isn't too shabby! Any other spot on the Whitsundays is prime proposal territory too however, with powdery white sand beaches, impossibly blue water and tropical sunshine galore.
9. Angkor, Cambodia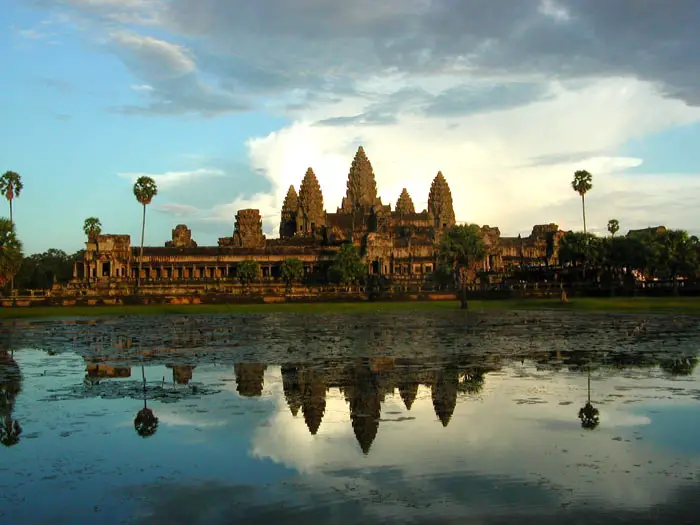 Much, much older than the pyramids, Angkor is an entire ancient city full of gigantic stone temples. Any wannabe explorer will love clambering around the stone ruins and discovering the ancient sculptures, secret corridors and pathways that lie within. Although it draws thick crowds all year round, there are so many structures to be explored that you won't have trouble finding a secluded one for your big moment.
10. Kruger Park, South Africa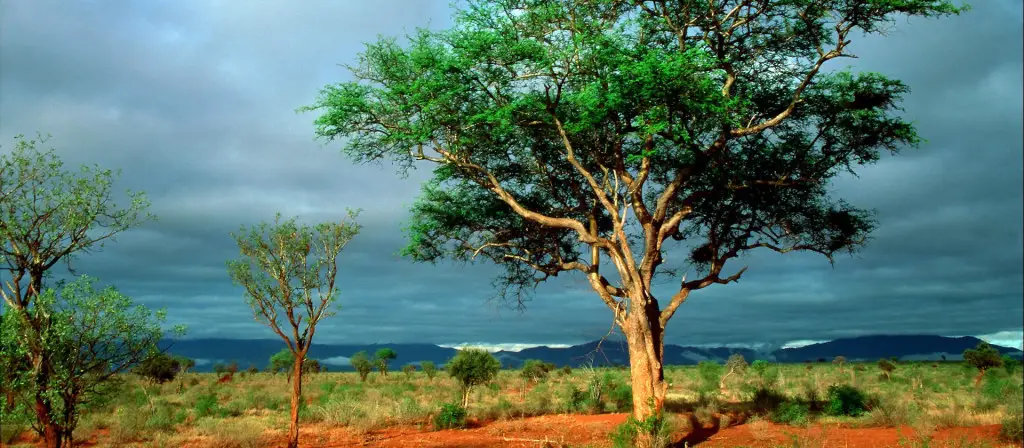 There's nothing better for an animal lover than getting the chance to see some beautiful creatures in the wild. Kruger Park in South Africa is one of the country's largest game reserves with one of the highest densities of the 'Big 5' – lions, tigers, leopards, elephants and rhinos – as well as a whole host of other African animals. A safari trip offers to perfect opportunity to observe these magnificent beasts in the wild as well as offering perfect seclusion, dark night skies filled with stars, and stunning scenery to make the moment all the more special.