Meghan Markle may have brought back the three-stone engagement ring and her royal relatives may be all about the coloured gemstones, but now there's a new trend in town. If a non-traditional ring is what she wants, then this is certainly a style she'll love. Allow us to introduce the Two Stone Engagement Ring.
Having more than one diamond in an engagement ring is nothing new. Halo settings (a diamond surrounded by a ring of smaller diamonds), three stone rings, cluster rings, and eternity rings have been around for decades and in some cases, centuries. And the two stone engagement ring isn't all that new either, but it's suddenly everywhere. It's a beautiful contemporary design, and it comes in many forms:
Open Ended
The open ended two stone style has a gemstone at each end of the band, which can also wrap around the finger. Sometimes the band is closed and the stones are placed a distance apart for an open ended look. Other styles have a split shank with one stone on each split of the shank, facing each other. There are lots of variations going on with this one, and it's just one type of the two stone design!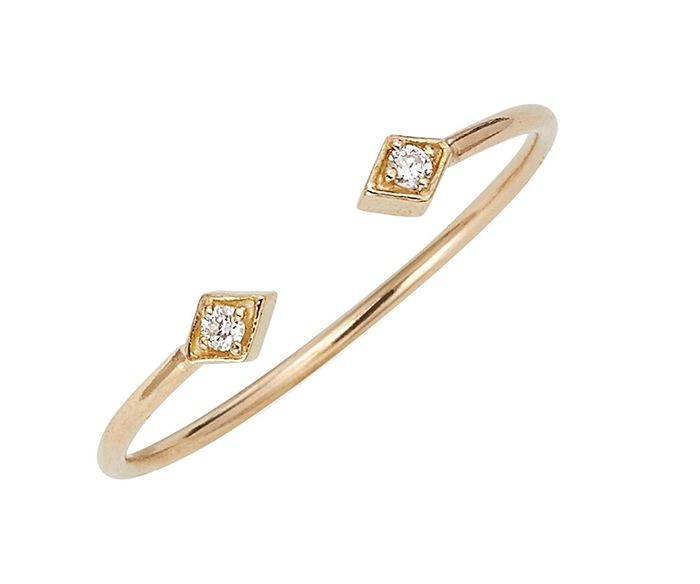 Asymmetric
The asymmetric two stone ring can also take on a couple of different variations. The stones can be two different shapes, be set facing different directions, have different settings entirely, or include one rough cut and one polished cut. This is a really unique choice of engagement ring that will definitely get people talking and can represent a number of things; your past and future together, your different but compatible souls, staying together through good and bad times… there's a world of possibility.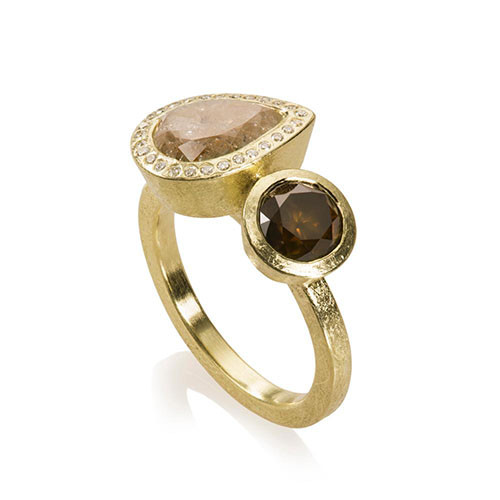 Big 'n' Small
Probably our favourite style of two stone engagement ring is pairing a bigger stone with a smaller one. A small gem on top of a larger one creates an elongated effect that looks great on your finger. There are also plenty of designs that accentuate the look with unusual settings or delicate band detailing. Choosing a coloured gem for the smaller stone makes this look all the more beautiful, non-traditional and contemporary.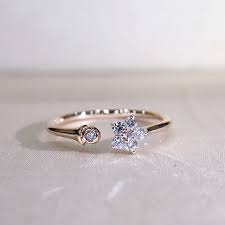 Seeing Double
For brides who like order and symmetry in their lives, this style is the one. What's better than one big diamond? Two big diamonds, obviously! When wrapped up in a perfectly matching setting and design, this is a ring style to die for. We've seen lots of art deco styles with two matching stones in intricate settings. When surrounded by a diamond halo, it not only looks even more glamorous – it can also give the appearance of a single gigantic diamond.