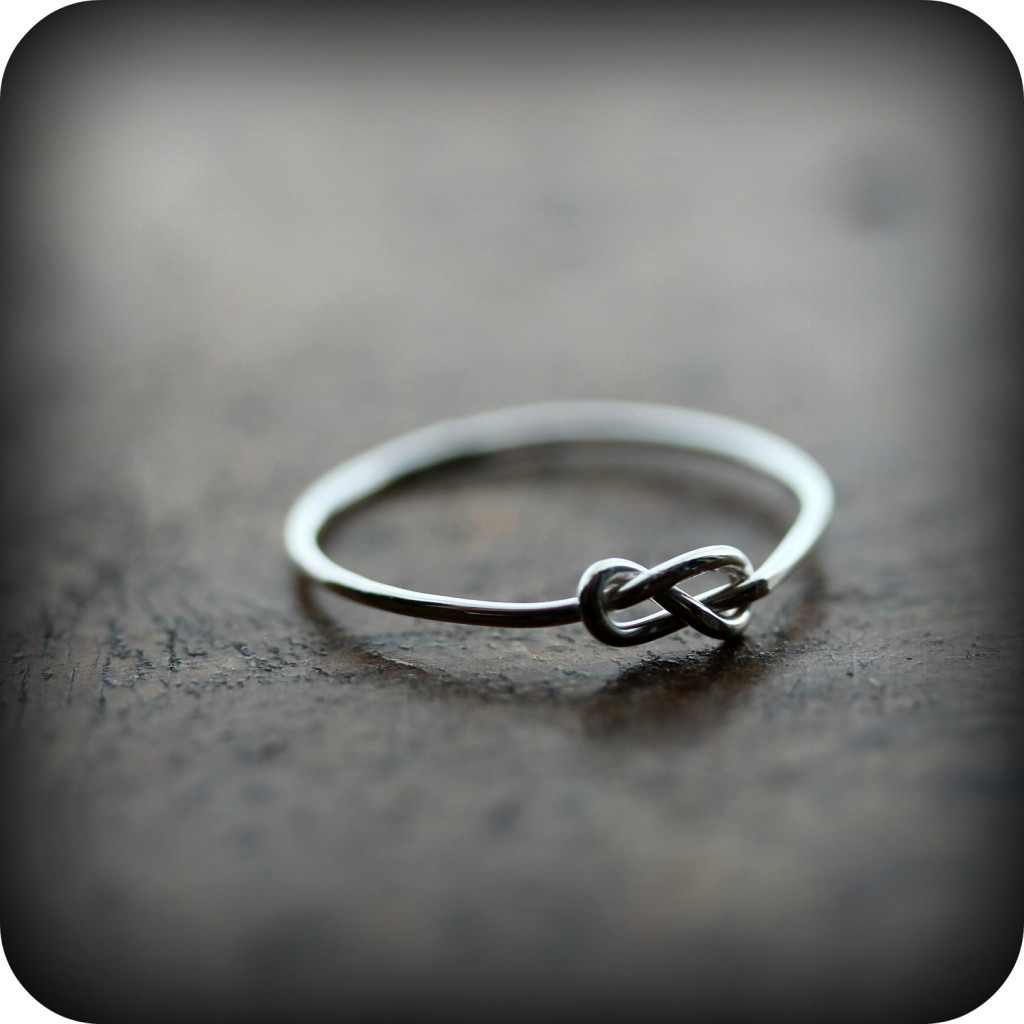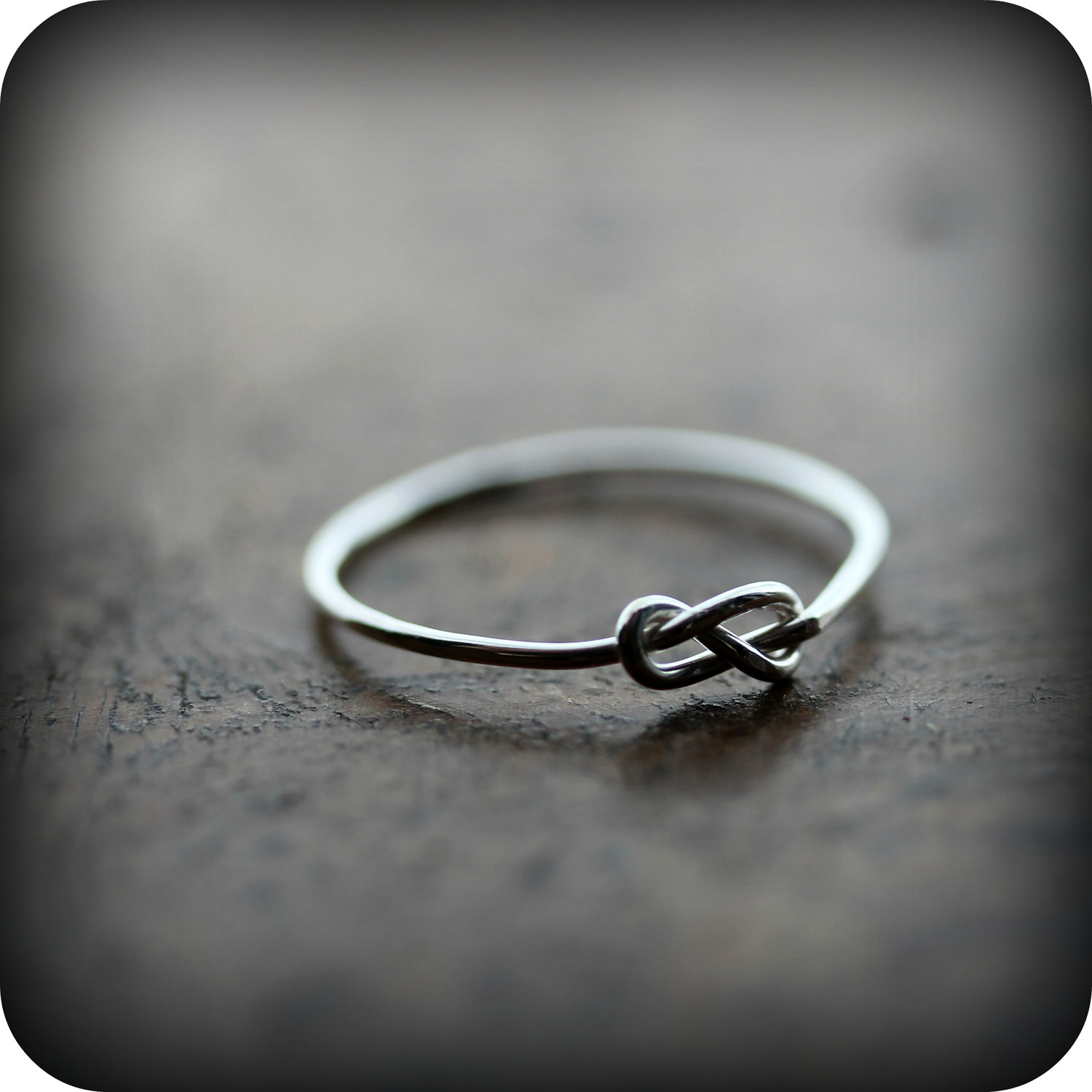 Here's a great new trend for low-key brides who'd rather have something a little more unusual than a giant sparkly diamond on their fingers (not that that's a bad thing) – knot rings!
Rather than a central stone, these beautiful little bands have a knot instead – because you're 'tying the knot', get it? They come in various forms from sweet and simple metal-only pieces to elaborate pave and mixed metal beauties – and all are, quite frankly, fabulous.
The symbolism behind the ring is equally interesting. Ever wondered where that phrase 'tie the knot' actually comes from? In ancient Celtic wedding ceremonies couples had their hands tied together with twine – the equivalent of the exchanging of rings part of today's ceremonies. Knots symbolised eternity in the world of the Celts, so tieing a knot around your hands symbolised the joining of your lives for the rest of time. The tradition is also apparent in many other cultures, and was prevalent well into the middle ages. So when you think about, you're really wearing a little piece of history on your finger.
Here are some knot ring styles that we're completely in love with: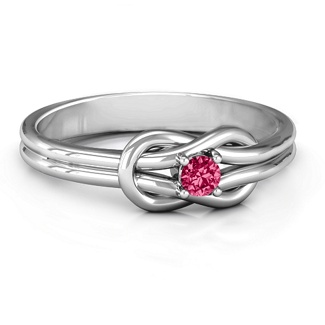 A small central stone strikes the balance between 'traditional' engagement rings and the knot ring trend. The garnet adds a splash of colour which we really like, but it could easily be substituted if nothing but a diamond will do. The same goes for the sterling silver in this model, which could be upgraded to white gold or platinum for something more upmarket.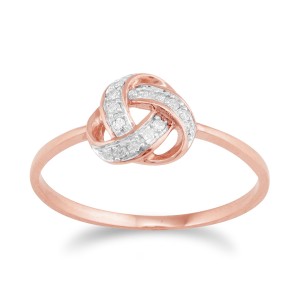 This beauty has it all: rose gold, a large high-impact knot, and 15 round cut diamonds for a splash of sparkle. It has all the 'wow factor' you'd get from a traditional solitaire ring, and it's impossibly elegant while still being contemporary too.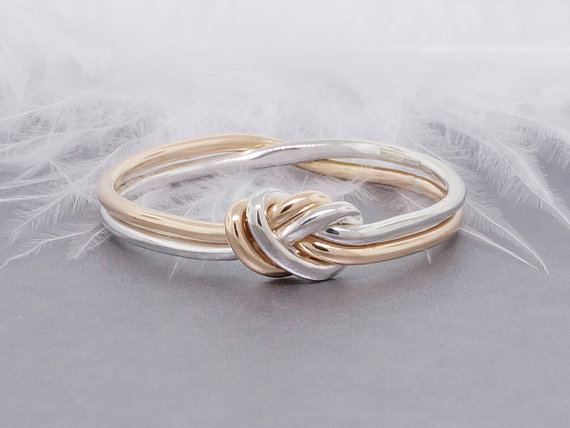 This is a mixed metal knot ring done right. The silver and gold creates an interesting contrast that flows well, and the two metals cross over at the back for another eye-catching design element. A very feminine and understated choice.