Art Deco engagement rings are having a moment, and have been for quite some time now. If you don't even know what Art Deco means, let alone how to find an Art Deco engagement ring, fear not. This post will tell you everything you need to know.
So what even is Art Deco?
We're glad you asked. It's a design style that was everywhere in the early 20th century, originating in Paris (of course) at the International Exhibition of Modern Decorative and Industrial Arts in 1925. When we say everywhere, we mean everywhere; art, buildings, furniture, media, cars, appliances, and yes, jewellery. Art Deco style was all about being modern, luxurious, glamorous, and in touch with technological progress. A perfect example is New York City's Chrysler Building.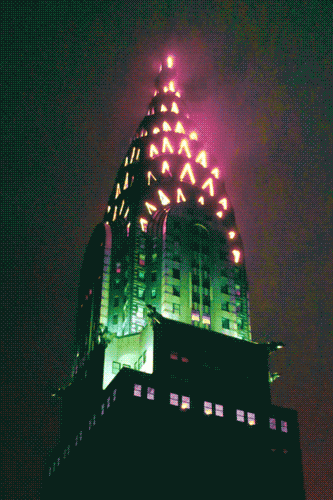 From a design perspective, the style is characterised by geometric shapes and patterns, bright colours, rare and expensive materials, and top notch craftsmanship. When it comes to jewellery and engagement rings, Art Deco pieces are among the most unique you can get thanks to all of the above qualities. Engagement ring designs were big and bold, funky, chunky, and a far cry from the traditional diamond solitaire, although there were plenty of delicate and beautiful designs around too.
Why is it such a big deal now?
If you're not a big follower of engagement ring trends (it is a pretty niche interest, to be fair), allow us to fill you in. Diamonds are out, coloured gemstones are in. While the classic solitaire engagement ring still holds the title of most popular, it won't for much longer. Brides-to-be are choosing non-traditional rings in droves, and celebrities are following suit. Many young brides are also increasingly concerned about ethical issues like conflict diamonds and fair trade. A desire to avoid mass-produced engagement ring designs that cause damage to the earth and its people means that vintage rings are the old-but-new next big thing.
So what's a vintage engagement ring style that's non-traditional and features coloured gemstones? You guessed it – Art Deco! Some high profile celebrities have rocked art deco engagement rings, which has probably helped raise their profile at least a little. For a peek at how a-listers do Art Deco style, check out the one-time engagement rings of Scarlett Johannson, Ashley Simpson, or Pippa Middleton.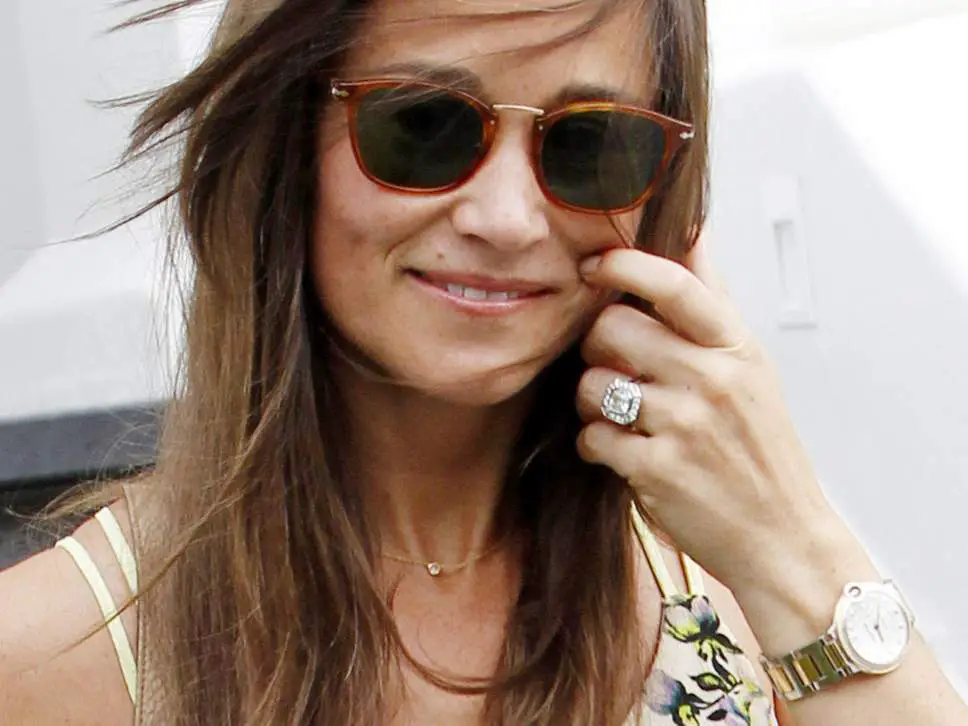 What should I look out for with an Art Deco engagement ring?
That is a very important question. Remember most genuine art deco engagement rings will be close to 100 years old. Even with the expert craftsmanship they're known for, they're still not invincible and they need to looked after well. If that doesn't sound appealing, look for a newly made 'art deco-inspired' ring instead. A vintage art deco ring will not be suitable for someone who wants to wear it day in, day out while cooking, working out, etc. It's a precious piece of jewellery with its own history, so it deserves some respect!
Because of their age, art deco engagement rings won't come with certificates for the diamonds or gemstones featured in the design. That means you're unlikely to have any definitive proof of where and when the gems were mined or if they're good quality. This is why researching your jewellers is essential. Visit a couple of stores and find a jeweller you can trust, and don't be afraid to ask them endless questions.
You'll also want to look for gemstones that haven't been treated to enhance their colour – not only does this devalue your ring, it can also weaken the integrity of the gemstones which can cause problems down the line. By choosing a non-treated gemstone you'll need to either sacrifice vivid colour for overall better quality, or up your budget to get the best of both good natural colour and a durable gemstone.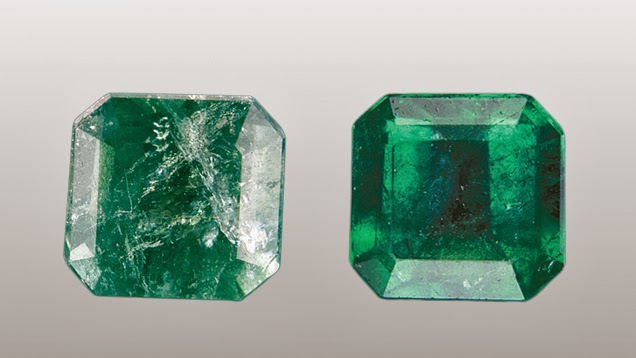 Where should I buy an art deco engagement ring?
Any medium or large city will have a handful of jewellery stores that specialise in vintage or antique engagement rings. Within that handful, there's bound to be at least one jeweller who is super passionate about gemstones and jewellery design. Find that one (or two, or three) store(s) and pay them a visit. Even if you don't intend to buy from them, you'll get to see as many art deco engagement rings as you want up close and get the jeweller's invaluable insight.
If you're interested in buying an art deco engagement ring online, there are a couple of places we can readily recommend. James Allen is our online retail partner – they offer a small but beautiful selection of art deco rings, ranging from discreet and simple to unique and geometric. They're all diamonds too; a nice balance between traditional and non-traditional. Elsewhere, Brilliant Earth have a stunning array on offer, but most are made new to look vintage. Trumpet & Horn have all the genuine art deco ring styles you could ever want to look at, and Erstwhile is a fantastic all-rounder with a dazzling array of art deco designs.
Now go find that one-of-a-kind, riot of colour art deco engagement ring that she'll love forever!