It's their first in almost two decades, and it's breathtaking…
From that signature shade of blue to that Audrey Hepburn movie and everything in between, there's no denying that Tiffany & Co. is iconic. The historic jewellery company brought us the now classic six-prong diamond setting (the type that you see on pretty much every diamond solitaire engagement ring, ever), in 1886. Since then it's been the place to go for luxury diamond jewellery that's expertly made and ethically sourced.
But working the historic/iconic/luxury angle to drum up sales will only work for so long. Tiffany & Co. have finally decided to move with the times by launching their first new engagement ring collection in, believe it or not, nearly twenty years. It's called Tiffany True, and here's the low down.
It begins with the brand-spanking new Tiffany True Cut, which boasts a larger exposed surface area on the diamond's main facet than any other type of cut. That means heightened contrast, more dispersed light, and more brilliance (no idea what we're talking about? Read our diamond jargon buster). In short, more sparkle. The aim of the cut is to show off each stone's true beauty… hence the name.
The Tiffany True Collection also introduces a brand new setting, again designed to allow maximum light to enter the ring and provide a little bit of signature Tiffany style along the way. It consists of four linked sides creating a delicate basket for the ring, allowing it to sit lower on the finger for a more modern look. The prongs seem to blend into the diamond and the sides showcase an oh-so-subtle 'T' shape. Honestly, it's pure elegance.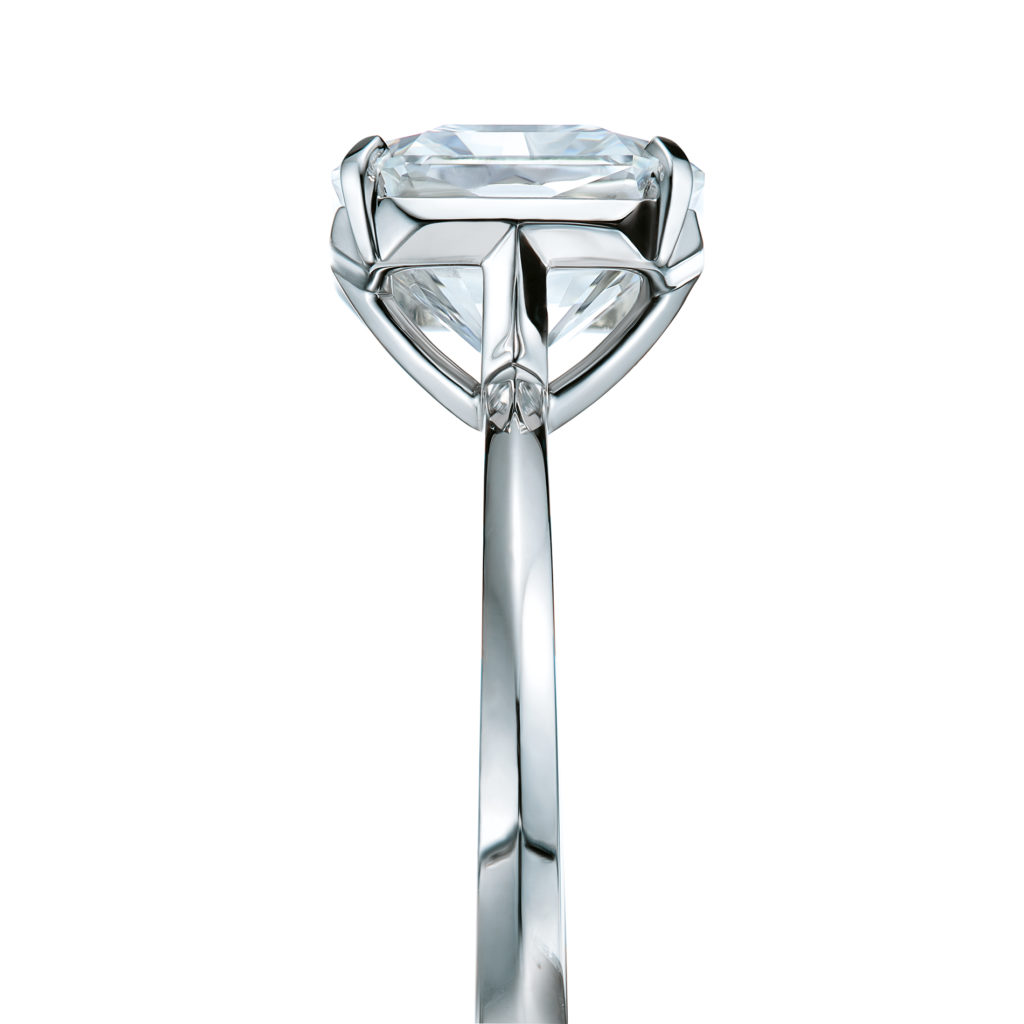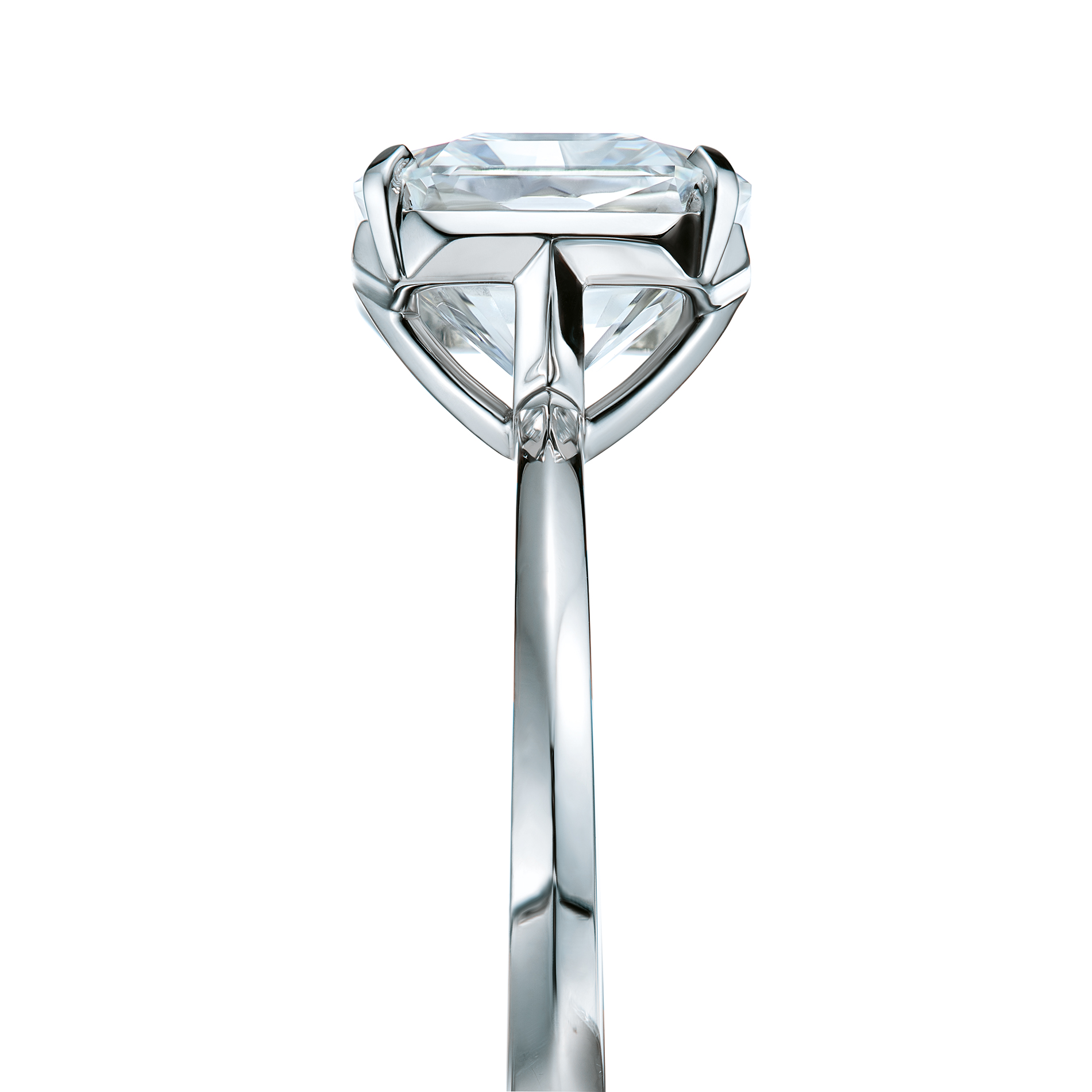 And then there's the band! Sculpted and delicate, it reflects the dazzling shine of the diamond above without overshadowing it. The whole effect is modern, luxurious, and understated but undeniably stylish.
So how much does one of these babies cost, we hear you wonder? Actually, there's a whole spectrum ranging from a mere $7,000 to six figures. You can choose between a platinum band and a white True-cut diamond, or or and 18 karat yellow gold band paired with a a yellow cushion cut diamond.
Reed Krakoff, Tiffany & Co.'s Chief Artistic Officer, had this to say about the collection: "Tiffany has symbolized the ultimate in love and commitment since 1886 with the invention of the original Tiffany® Setting. Now, the launch of Tiffany True with its unique setting and expert cut, we are introducing a supreme expression of modern love." Well put, Mr. Krakoff. Take a look at what else he had to say below:
Be right back, just going to Fifth Avenue to pick up a Tiffany True engagement ring…