Gotta catch 'em all… or just the one.
Okay, we admit it. We're suckers for novelty engagement rings. So when Pokemon once again became massively popular last year thanks to Pokemon Go, we knew it was only a matter of time before this happened…
Japanese jewellery company K.Uno (of course it was going to be a Japanese business, it's Pokemon after all) recently released a new line of bridal jewellery that will make Pokemon-mad brides-to-be swoon. And no, it's not just another pokeball ring – although those are cool, of course.
This is actually the company's second collection of Pokemon-themed designs, but it's a huge step up from the minimalistic and modern first collection. Available in platinum, silver/yellow/pink gold with a diamond centre stone or real silver with cubic zirconia, the ring looks like a standard but beautiful solitaire diamond engagement ring from above.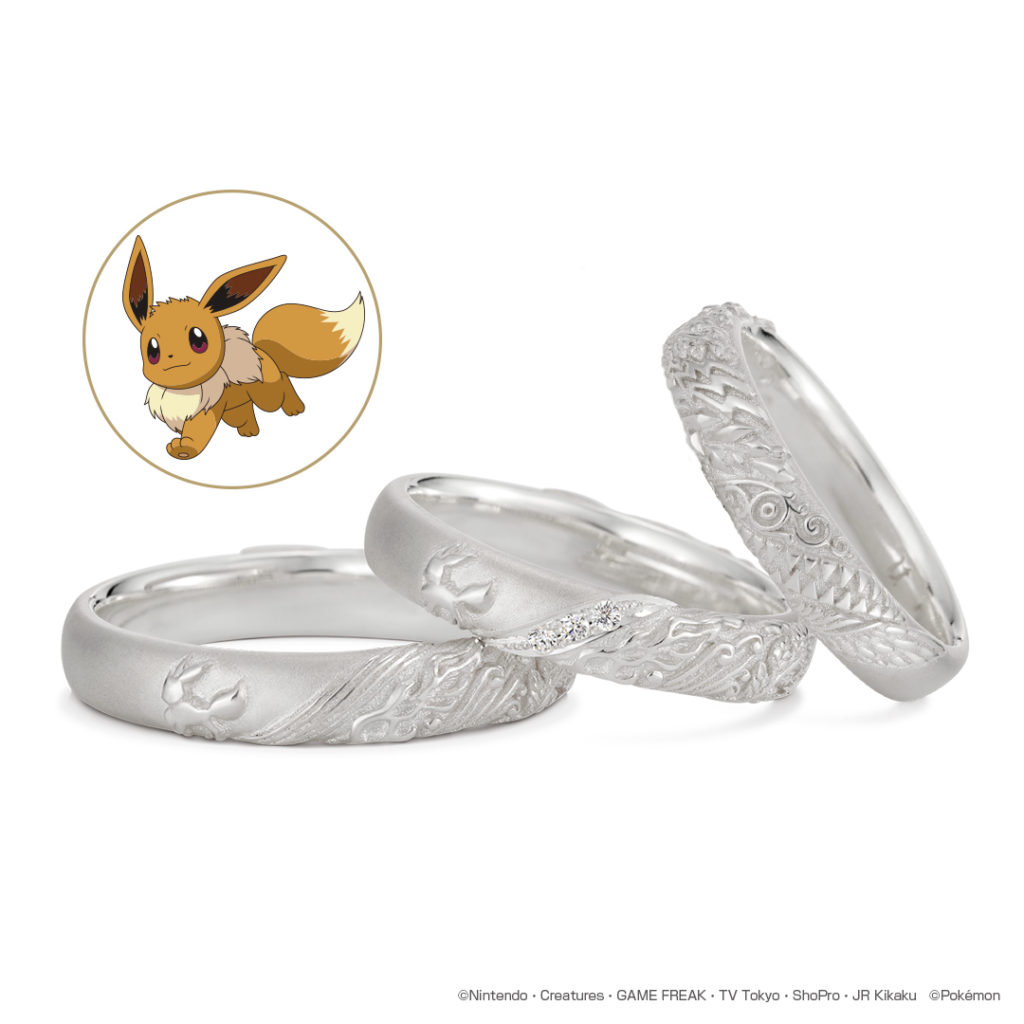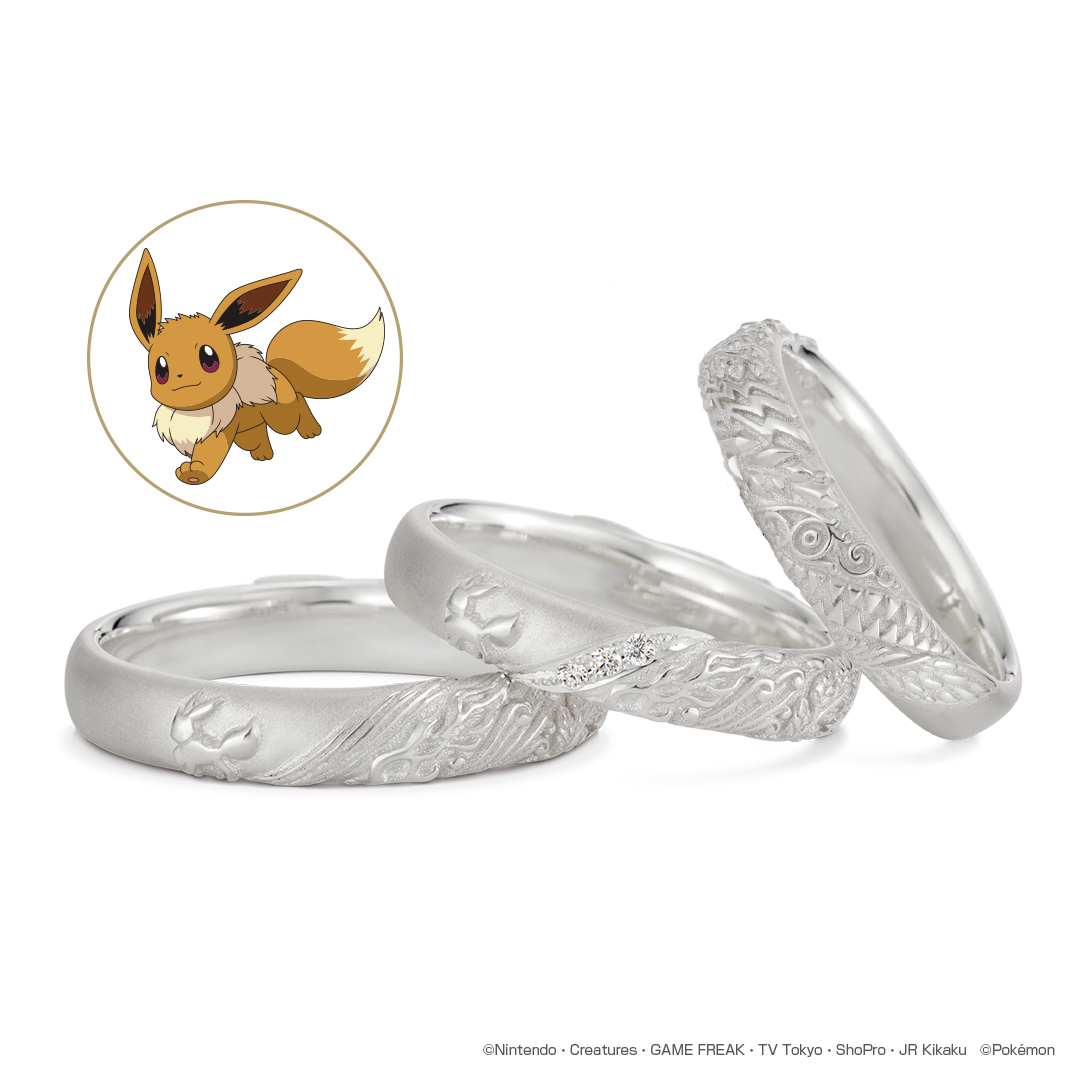 When viewed from the side and front however, you'll see Espeon and Umbreon intertwining with the diamond's setting. These Pokemon evolve from the always popular Eevee, and are known as the Sun and Moonlight pokemon respectively. Espeon is Psychic and Umbreon is Dark – it's kind of a yin and yang thing, which we love. Prices range between $250 – $800, not including the cost of the diamond.
As well as an engagement ring that anyone (not just Pokemon fans) would covet, K. Uno have also created weddings bands to complement it. The bands are Eevee themed and feature an embossed design of the most adorable pokemon (in our opinion at least) and various elements such as fire and thunder – referring to the abilities gained as she evolves. They've also got diamond encrusted sections. Basically, they're gorgeous.
The collection is rounded out with bridal necklaces featuring Eevee and Gengar sitting atop pokeballs. Oh, and did we mention all of these pieces are officially licensed? So you know you'll be wearing a genuine piece of pokemon history that may even have potential to become a valuable collector's item.
Although only on sale it Japan, we're sure it won't take long for these beauties to find their way to the second-hand market.