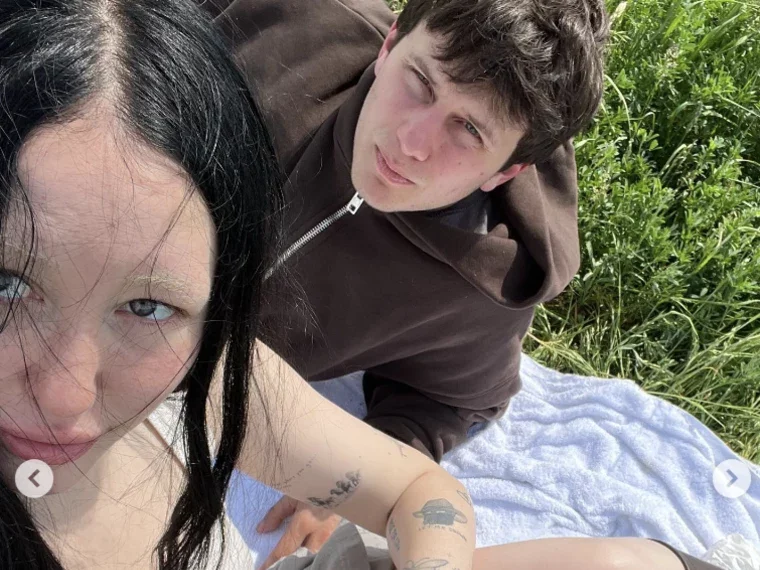 Noah Cyrus is engaged. I repeat, Noah Cyrus engagement ring is a GO.
The "Everybody Needs Someone" singer is tying the knot with her someone. The younger sister of Miley Cyrus took to Instagram on Monday and revealed her engagement to fashion designer Pinkus, saying, "the greatest moment of my entire life was saying 'yes' to spending the rest of ours together."
Noah only confirmed her romance with fashion designer Pinkus on TikTok back in April, but it seems when you know, you know and love is in the air in the Cyrus family this year. Noah isn't the only member of the Cyrus family planning to tie the knot: dad Billy Ray is engaged to Firerose and mom Trish is engaged to Dominic Purcell.
Weddings, weddings everywhere. But first, let's talk about Noah Cyrus' engagement ring.
What Does Noah Cyrus' Engagement Ring Look Like?
Pinkus proposed with a round brilliant halo engagement ring that features a 0.80-2ct centre diamond sat on a pave set band, with diamond shoulders either side.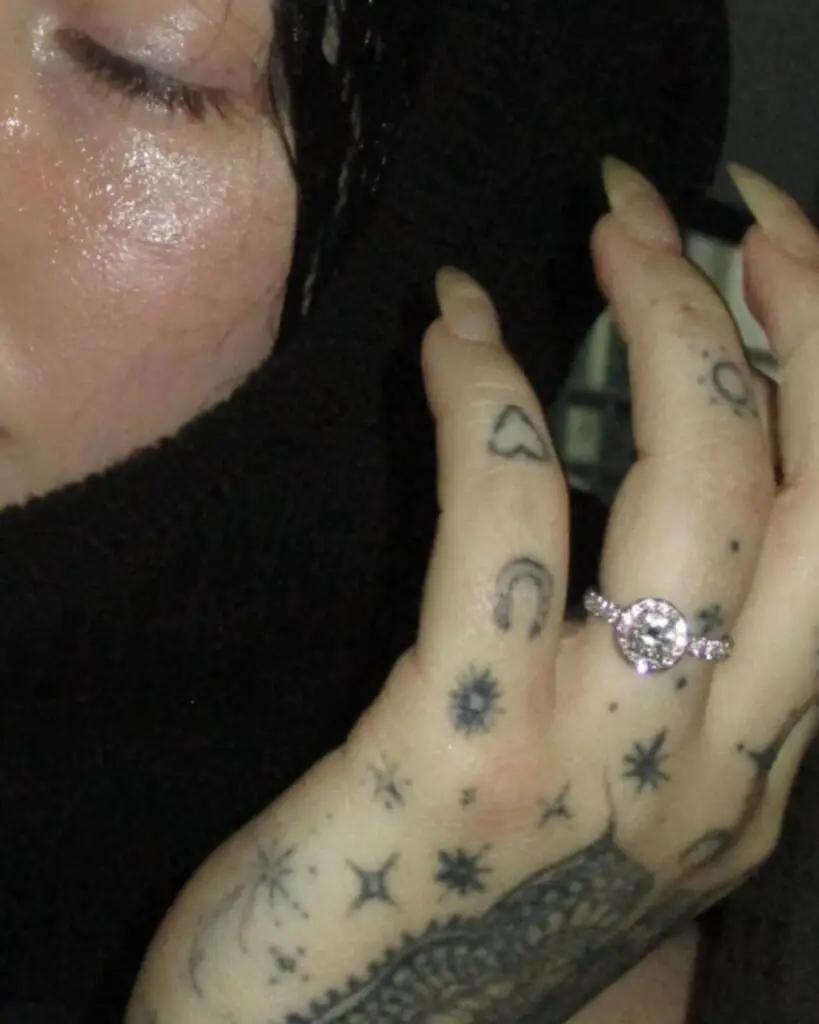 At the heart of the ring, a round brilliant diamond takes center stage. The round brilliant cut is the most popular and widely recognized diamond shape, characterized by a symmetrical round shape with 58 meticulously cut facets. These facets are strategically positioned to maximize the reflection and refraction of light, resulting in a high level of brilliance and sparkle.
The term "brilliant" in "round brilliant" refers to the diamond's ability to reflect light internally and externally, creating a dazzling display of brilliance. The precise proportions and facet arrangement of a round brilliant diamond are carefully calculated to optimize its light performance, making it perfect for a pop star like Noah.
The halo setting, featuring a circle of smaller diamonds surrounding the center stone, also adds a touch of sophistication and magnifies the overall sparkle.
The ring's pave-set band, adorned with a multitude of tiny diamonds, creates a shimmering pathway that complements the central diamond. This intricate setting not only adds a luxurious touch but also ensures that the band glistens from every angle, captivating attention. Additionally, the diamond shoulders on either side of the center stone provide balance and accentuate the center diamond's brilliance.
It's beautiful, but uniquely understated for a celebrity engagement ring.
How Much is Noah's Ring Worth?
Depending on the carat weight of the center stone, I'd estimate Noah's ring to be worth between $10,000-50,000, which is a fairly modest price tag for a celebrity engagement ring. 
Especially when we look to her mom Tish's recent engagement, which featured a ring closer to the $300,000 price tag.
But that again, each couple are in different stages of life, and it's not surprising that Tish's partner would have more money to splash an engagement ring than her daughter's fiancé. Each ring is perfectly suited for each couple, and we couldn't be happier for Noah.