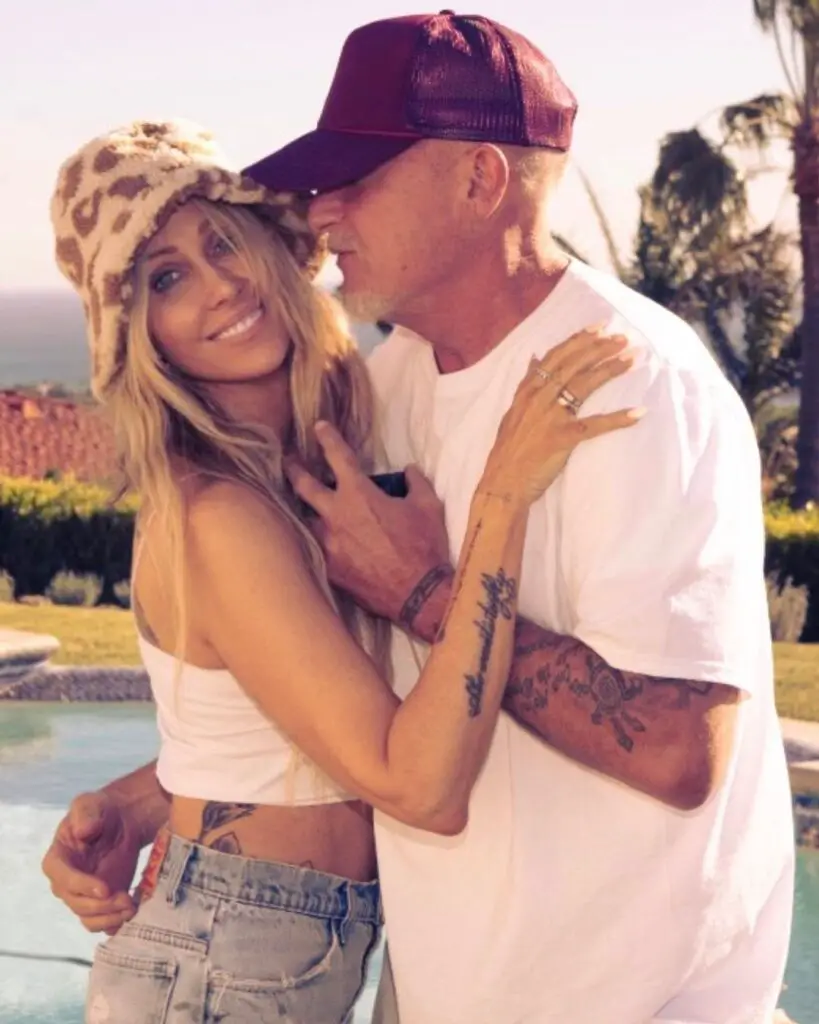 Tish Cyrus, the mother of pop royalty Miley Cyrus, recently announced her engagement to actor Dominic Purcell on Instagram. Tish's engagement to Purcell comes a year after she filed for divorce from her ex-husband Billy Ray Cyrus. The couple were married for 19 years and had five children together, including Miley. 
Dominic and Tish may have only been dating for less than a year, but it seems he's already won her heart. According to sources close to the couple, Dominic proposed to Tish on a romantic getaway to Fiji. He reportedly got down on one knee on the beach at sunset and asked Tish to be his wife with an emerald-cut diamond.. 
We're here for it, and we've got everything you need to know about the beautiful ring.
What kind of ring is Tish Cyrus engagement ring?
Tish's ring is a gorgeous diamond solitaire set in platinum, with a band of smaller diamonds.
The centerpiece of Tish Cyrus' engagement ring is a stunning emerald-cut diamond. This classic cut is known for its clean lines and elegant, elongated shape. The emerald cut is also a popular choice for engagement rings because it tends to emphasize the diamond's clarity rather than its sparkle.
While Tish Cyrus hasn't revealed the exact carat weight of her engagement ring, it's clear that the diamond is large enough to turn heads. Based on photos of the ring, experts estimate that the diamond is likely between 5 and 7 carats.
How much did Tish's ring cost?
Celebrity engagement rings are notoriously expensive, and Tish Cyrus' ring is no exception. The ring was designed by Firerose, a well-known jewelry designer favored by many celebrities, and while the exact price of the ring hasn't been disclosed, experts estimate that it could be worth anywhere from $150,000 to $300,000, depending on the quality of the diamond. 
Overall, Tish Cyrus' emerald-cut engagement ring is a stunning piece of jewelry that perfectly captures the couple's love and commitment to each other. Whether you're a fan of the emerald cut or just appreciate a beautiful diamond, it's hard not to be impressed by this gorgeous ring.
One thing is for sure: Tish Cyrus and Dominic Purcell's wedding will be a beautiful celebration of their love, and fans can't wait to see what they have in store.

And who knows, maybe Tish Cyrus will even walk down the aisle to her ex-husband Billy Ray Cyrus' hit song "Achy Breaky Heart." After all, Tish and Billy Ray have remained close friends, and their family is known for their sense of humor. That would certainly be something to remember.