Boston Celtics player Payton Pritchard has made moves off the court.
The 25-year-old basketball star proposed to his 21-year-old influencer girlfriend Emma MacDonald.
Payton popped the question with a massive diamond in front of family and friends on a beach in Cape Cod. The couple took to social media to announce the news, with the 21-year-old branding their relationship a 'love for a lifetime.' 
The lovebirds posted a series of snaps, many of which featured Emma's shiny new oval-cut diamond ring. Let's talk about it.
What Is Emma MacDonald's Engagement Ring Like?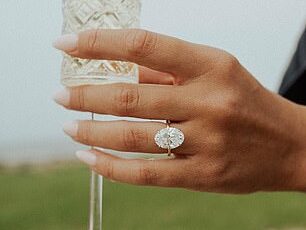 Emma's engagement ring is an 8ct elongated oval on a thin gold band.
Emma always knew she always wanted an elongated oval, so Payton went for the biggest one he could find. Oval diamonds are known for their excellent brilliance and sparkle. Their faceting pattern maximizes the reflection of light, resulting in a dazzling display of brilliance. Due to their elongated shape, oval diamonds also tend to look larger than other diamond shapes of the same carat weight. This makes them a popular choice for those looking for a larger-looking diamond without the higher cost.
Set on a thin band, the diamond looks even larger, almost like it's floating on the finger.
And it doesn't stop there.
The ring also has a hidden halo detail, which features small pave diamonds right underneath the pave rock. This is a detail that adds a flash of sparkle everytime she moves her finger. Stunning.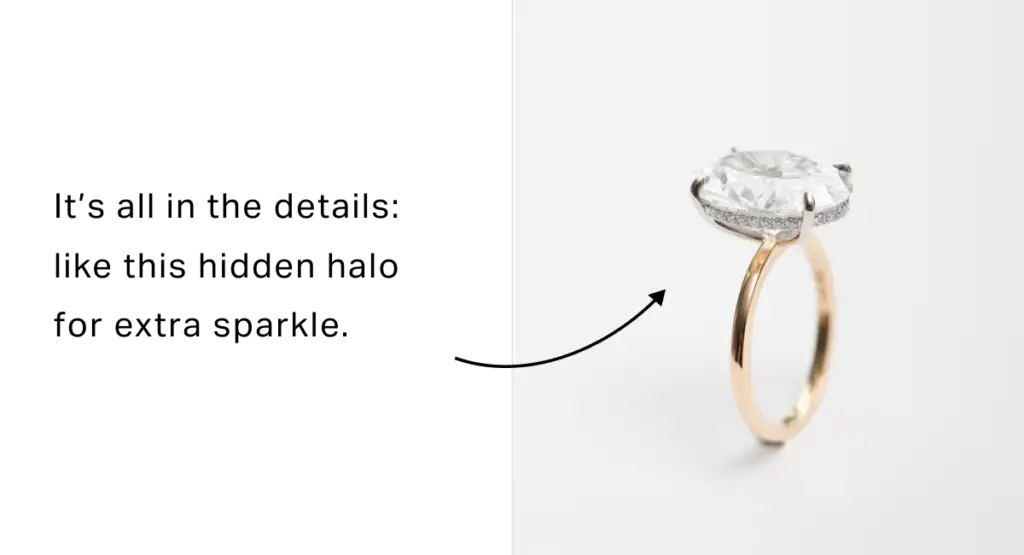 Where Is Emma MacDonald's Ring From?
Ring Concierge is a luxury jewelry company based in New York City, specializing in engagement rings, wedding bands, and fine jewelry. They are known for their personalized and bespoke approach to creating stunning and unique pieces for their clients. They were also the brains behind the beauty on Taylor Lautner's fiance's finger.