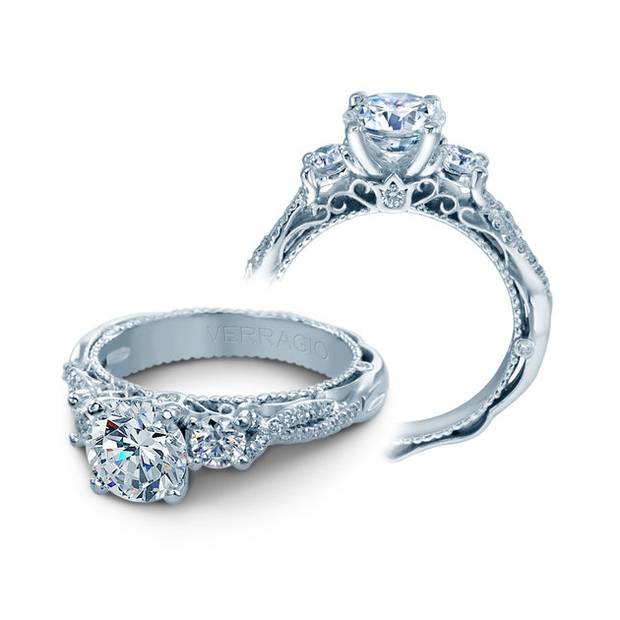 Just trust on this one…
Pinterest is a fantastic resource for planning a room revamp, a special event and especially a wedding. But it seems brides are also looking towards this addictive social media network for engagement ring inspiration too. In fact, there's one ring that's been pinned over 77,000 times.
An 18-karat white gold piece from Raymond Lee jewellers, it retails for around $8000 and is absolute heaven for anyone who likes classic, romantic styles. It's a pretty traditional design – a centre round brilliant diamond with diamond shoulder accents. But it also has beading and scrolling embellishments along the band and shoulders, along with tiny pave diamonds and twisted detail.
Basically, it's all of the current engagement ring trends (except maybe coloured gemstones) wrapped up into one piece of jewellery. And despite what you may think, it's absolutely exquisite. The level of detail is so intricate and well crafted – there's even a tiny diamond on the gallery and along the edge of the band at certain intervals! – and it looks truly stunning from the top as well as the sides.
Brides-to-be, we highly suggest pinning this one.