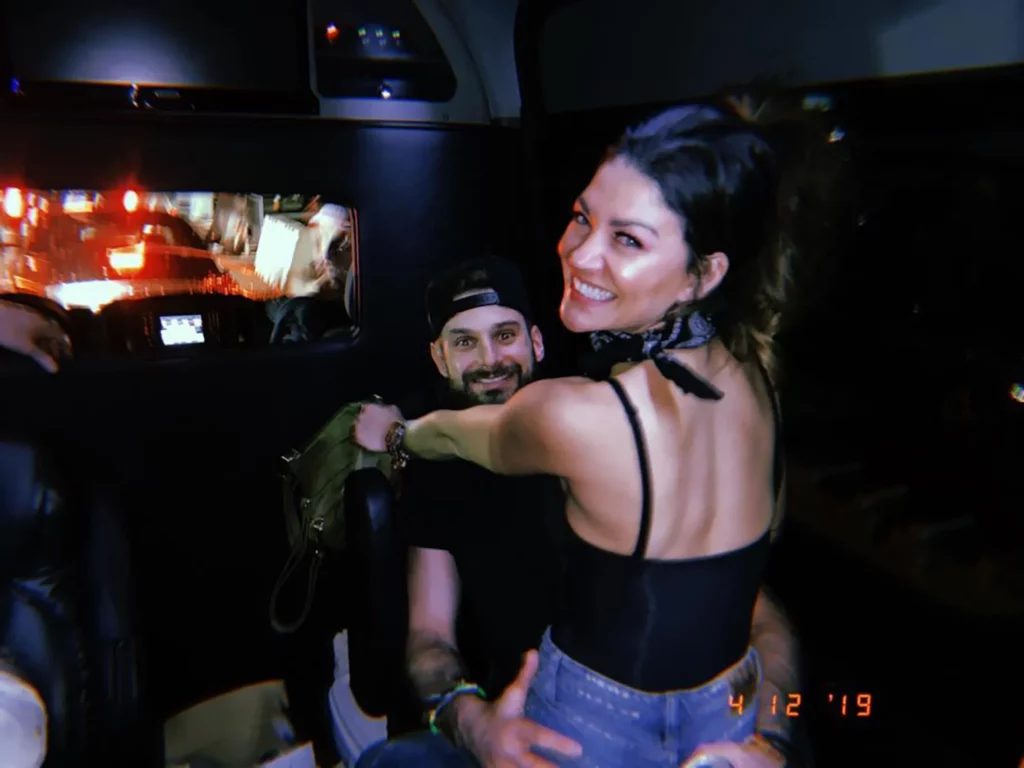 Attention, Upper East Siders: Jessica Szohr is engaged.
That's right! The Gossip Girl alum, who portrayed Vanessa Abrams on the hit CW series, is set to tie the knot with her hockey player boyfriend Brad Richardson. This news comes just over a year after the pair welcomed their first child together, a daughter named Bowie. 
Alongside a black-and-white selfie of the couple—and her gorgeous diamond ring—Jessica wrote, "I said yes!"
And we would too, if someone got down on one knee with a 5ct diamond. Here's everything you need to know about Jessica Szohr's engagement ring.
What Kind Of Ring Is Jessica Szohr's Engagement Ring?
Jessica's engagement ring features a 5 carat round brilliant diamond, making it quite the showstopper. 
The round cut, with its 57 or 58 facets, is designed to maximize the stone's brilliance and fire, giving a shine you can't miss. Its symmetrical shape and classic design also make it a popular choice for rings everywhere (and it shows no sign of slowing down). Data from Google shows that searches for this style have increased by 23% in the last 12 months.
The solitaire setting, with a single center diamond, ensures the focus remains on the diamond, allowing it to shine. The diamond is set on a rose gold band, which is unique in itself.
How Much Is Jessica's Ring Worth?
Round brilliant diamonds are the most expensive diamond shape and the only one that the GIA grades for cut. A 5-carat round brilliant diamond of Jessica's quality won't have come cheap, we'd estimate its value to be around $400k.
Only the best for Vanessa Abraham, right?