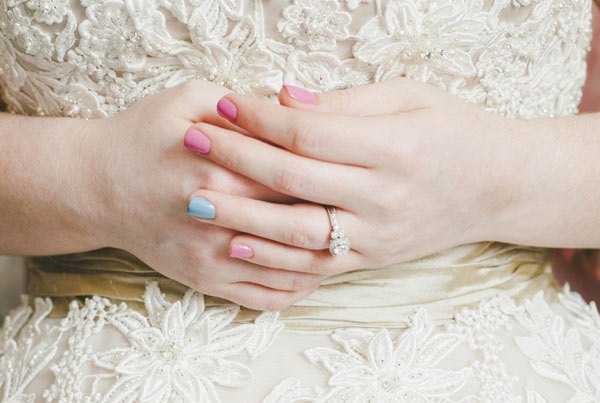 There are plenty of brides who still feel the same sense of wonderment, surprise, love and excitement when they look at their engagement ring years after they first set eyes on it. But there are plenty of brides who don't – and that's okay! If you find yourself a little bored or underwhelmed at the style of your engagement ring – even if you've only had it for a few months – don't panic. It's completely natural.
Chances are you don't like the same kind of music you did when you were a teenager, or the same kinds of clothes you wore 5 years ago, or even the same kind of lunch you had a few weeks ago. So why should you be expected to like your engagement ring forever? Granted, it's a symbol of love and your partnership with the love of your life. But at the end of the day, it's still a piece of metal with a shiny stone on top.
Furthermore, the process of finding a ring can be daunting to say the least – there are more than a few brides who just opted for the first ring they kind of sort of liked because they got a little dazzled by all that sparkle in all of those jewellery stores. Then there's the grooms who buy the ring without the bride's help; and that's a whole other story!
If you've fallen out of love with your engagement ring, consider some of the following options to reignite the romance in the relationship…
1. Stack It Up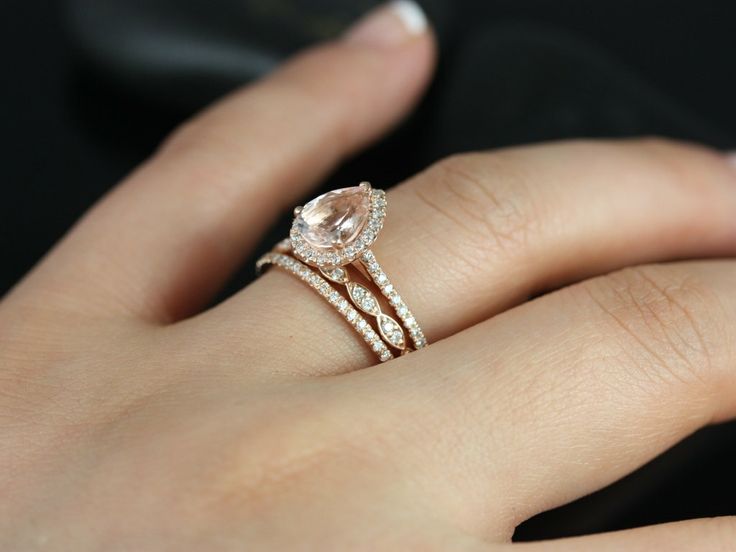 Stacking is the biggest trend of 2015, and its style credentials are only set to soar even higher during 2016. It's a simple and cost-effective way to add some extra pizzazz to your ring. Basically, just add another ring either side of your rock – yes, it's that easy. And if you already wear a wedding band, the job is halfway done already! If you want to up the impact of your ring finger you can add two or more bands either side, but it's best to start off with a three-band look to see how you like it. We suggest keeping your additional bands simple so that your engagement ring still takes centre stage, but feel free to play around with contrasting colours, textures or designs. The best part is you can switch up your additional as often as you like to suit your outfit, your mood or your changing tastes.
2. Upgrade Your Metal
The majority of rings can be changed around as much as you like – even if you've opted for some intricate detailing, and sometimes even if you've gone for some micropave sparkle. If you've got a good quality diamond, there's no point in rejecting it in favour of an entirely new one (contrary to popular belief, diamonds don't increase in value with time). Instead, why not take your original diamond and have it set in a new piece of metal for an interesting change? If you had white gold initially, consider upgrading to platinum. Or if you had yellow gold, rose gold can bring you ring right up to date as far as fashion trends are concerned. You could also add a different finish to the metal, such as a brushed finish or some hammering for a unique twist. A simple engraved message can also add new life to a 'plain' engagement ring.
3. Revamp Your Setting
A new setting can also work wonders for making a run-of-the-mill engagement ring look stunning. Pretty much every ring on every bride's finger has a prong setting, so if you opt for anything else you're already doing something different and attention grabbing. Adding a halo can bring some sensational sparkle to an otherwise ordinary diamond (and it makes your central stone appear much bigger, too). A cathedral setting places your ring high above the band, again creating the illusion of a larger stone. Simply adding some decorative detailing like filigree or a bridge accent can also boost it from pretty to breathtaking. Again, there's no need to swap diamonds when you do this – although there's nothing stopping you if you want to – but depending on the construction of your original ring and the change you want to make, you'll probably have to get an entirely new band in order to accommodate the new setting.
4. Add More Stones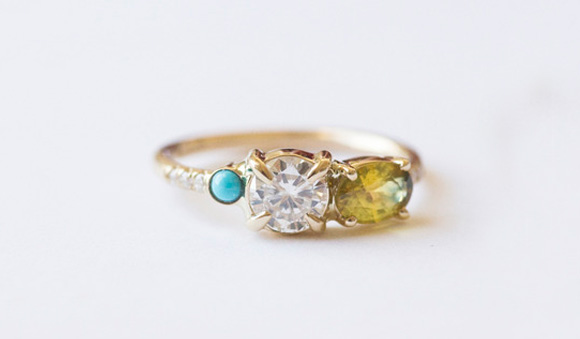 If you're bored with your diamond, there's an easy solution: add more diamonds! Adding more stones to your engagement ring can be a beautiful symbolic gesture; for example, an extra stone could represent a new child being welcomed to the family, another one could represent a new home, and more could represent any other significant milestones in your life as a couple. It's a great opportunity to get creative too; you can add smaller stones into a three-stone setting so that your original stone is still front and centre, or mix it up with some coloured stones like the ever popular sapphires (or emeralds or rubies, anything goes), or even go wild with a halo setting or some pave diamonds on your band. A rising trend is for asymmetric stone settings, i.e a mismatched stone off to one side of your original stone, or a series of stones scattered across the band, Rough diamonds are also big news, and make a nice contrast to your cut and polished original.    
5. Get More Jewellery!
If you're apprehensive about changing your engagement ring but still wouldn't mind a new style twist, there's a simple way to breathe some new excitement into your jewellery – get some complimentary pieces to wear with it. The obvious choice is a wedding band to wear on the same finger, but there are other options too. A bracelet in a matching metal or with some of the same design elements as your ring makes an admirable partner. Earrings with the same shape of stone work well too, especially if you've gone for a non-traditional stone shape like marquise or pear. The same goes for pendants, and if you have an unusual setting you could consider working the same design into the other pieces somehow.