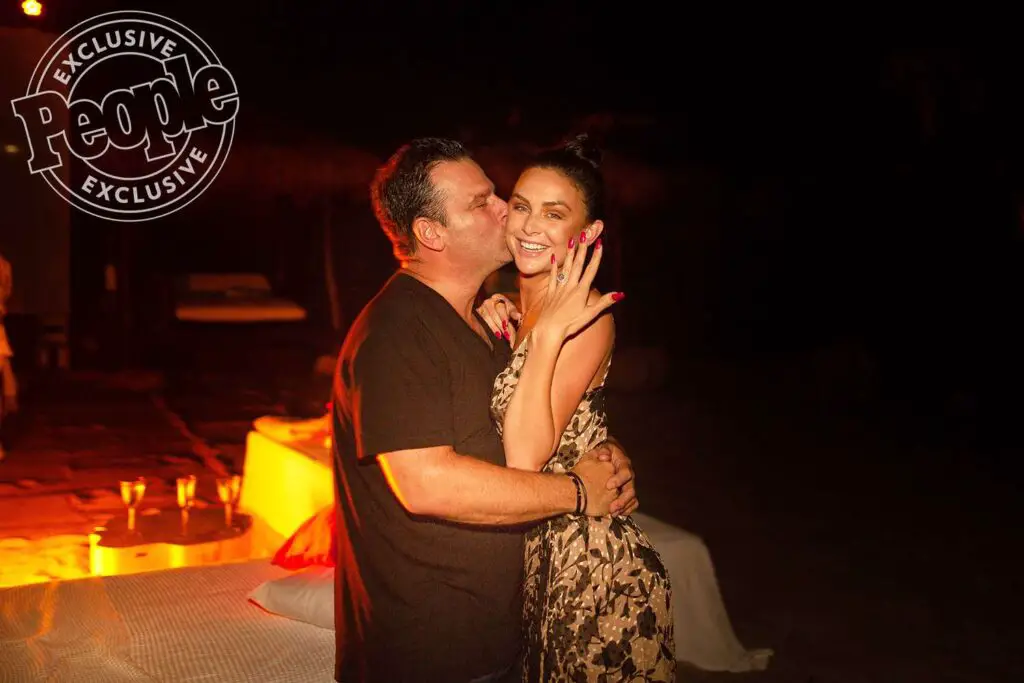 Ok, we need to talk about Lala Kent's engagement ring. 
Way back in 2018, during a romantic getaway to Cabo San Lucas, her Hollywood producer boyfriend Randall Emmett popped the question with a 6-carat diamond that got everyone talking.
Her custom sparkler was designed by go-to celebrity jeweler Richie Rich from Leon Diamond who worked with Emmett to design the perfect ring for his bride-to-be.
"He wanted it plain, simple, clean and classy because that's the type of lady that she is," Richie explains. "He didn't want to go overboard with side stones, he wanted it clean and simple."
While clean and simple, it wasn't cheap, with a reported $150,000 price tag. Fast forward to 2022, and following a nasty split, Lala has since found out that her perfect ring was in fact a fake.
Here's everything we know about the faux round-cut diamond ring.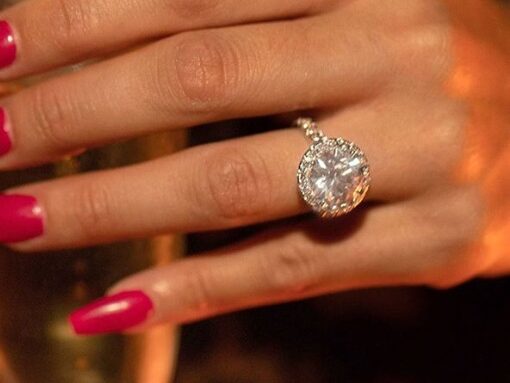 What Does Lala Kent's Engagement Ring Look Like?
Lala's ring was a round-cut diamond with a circular pavé ring of diamonds around the edge and even more pavé diamonds along the band. 
The 18-karat white gold ring has just over six carats worth of diamonds, and took over 6 months to make. It was an eye catcher for sure, but it seems all was not as it seemed.
Is Lala Kent's Engagement Ring Fake?
On an episode of her Give Them Lala podcast, the Vanderpump Rules star got candid about the engagement ring.
She recalled how a conversation Emmett and her mom had about "how some rappers take s—— diamonds and make them pretty" sparked her curiosity about her own diamond engagement ring. She decided to take her engagement ring to a highly recommended jeweler who found the GIA certification. The diamond had been treated by one or more processes to change its color, and was in fact mostly brown. 
The diamond's worth was in the teens – not six figures.
While the news of the sub-par diamond was so shocking yet unsurprising that it made her "laugh hysterically," Kent said the ultimate message she's left with is that "there's not one piece of my five years with this person that has been truthful and honest."
Ouch.