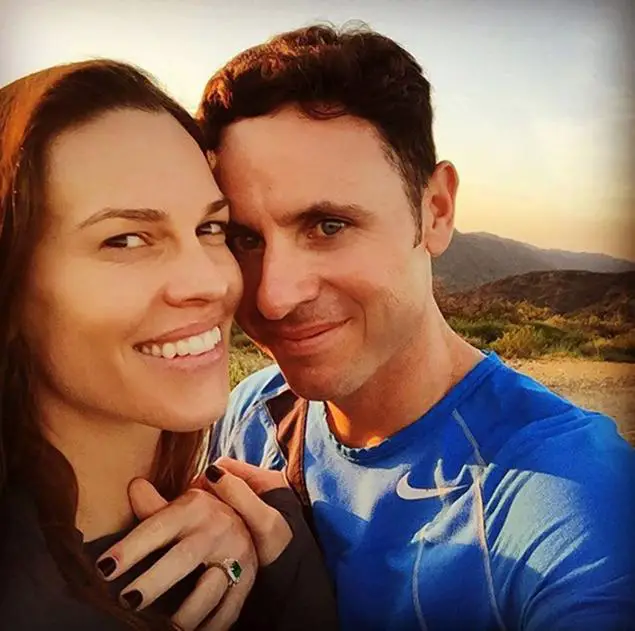 Every week we pick the best and worst engagement rings to emerge from the land of the rich and famous. This week, two coloured rings battle for our favour…
Engagements happen on a daily basis in showbusiness. Naturally, every bride – whether famous or not – thinks that their own engagement ring is the most beautiful in the world. The rest of us, however, may or may not feel the same. We scour the web every week for the latest celebrity engagement news, and choose what WE feel are the best and worst. It's all done in the spirit of fun, we mean no harm – and of course we wish the best to all of the happy couples! Here are our picks for this week…
The Best… Hilary Swank
Having won an Oscar for Best Actress not once but twice, nobody can claim that Hilary Swank doesn't already plenty of accomplishments to her name. The star of countless critically acclaimed films such as Million Dollar Baby and Boys Don't Cry has now hit another milestone in her life, a personal one this time. She recently got engaged to long-term partner Ruben Torres, a former professional tennis player turned financial advisor.
Ruben took his lady love on a romantic hike and reportedly got down on one knee at the top. And the ring is very, very special. A Colombian native, Ruben went back to his roots and picked a Colombian emerald for his future wife (the country is the biggest supplier of emeralds to the jewellery market and has the best quality stones around). But he didn't stop there; along with designer Andrea Jamarillo of Colombian jewellery brand Tres Almas, he created a custom made setting for the beautiful jewel.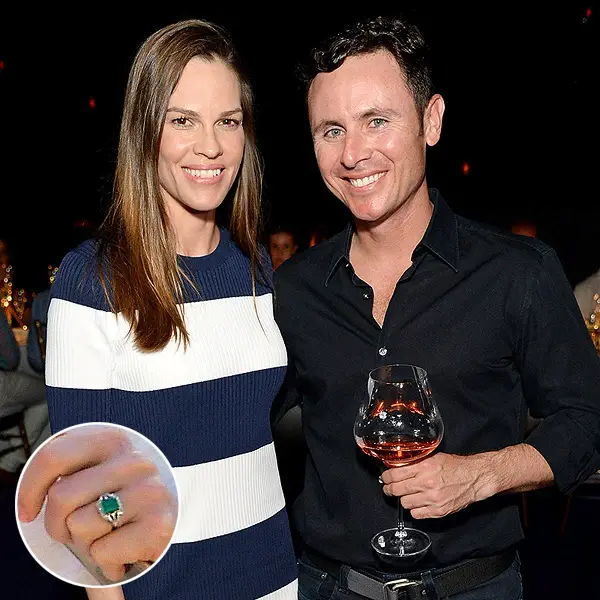 Our Verdict: Despite being made new to look vintage, there is no way to tell the difference with this ring. Its craftsmanship is incredible, and we love the fact that it has strong ties to Ruben's homeland. 10 out of 10!
The Worst… Iggy Azalea
Musician Iggy Azalea is no stranger to newspaper headlines. Among others, there has been gossip about her cosmetic surgeries, her cancelled concert tour and most recently, her NBA star fiance Nick Young's alleged antics with another woman. The pair have remained resolute throughout the media storm and insist their engagement is still on. And with that ring on her finger, we can certainly see why.
This beauty cost an unthinkable $500,000, and features a 10.43 carat yellow diamond  as its centre stone – a fancy intense yellow cushion cut, to be more specific. It's surrounded by a total of 2.28 carats of white diamonds, baguettes on the side, and a platinum band that looks like it might be diamond-encrusted too. That's got to weigh down your hand, Iggy!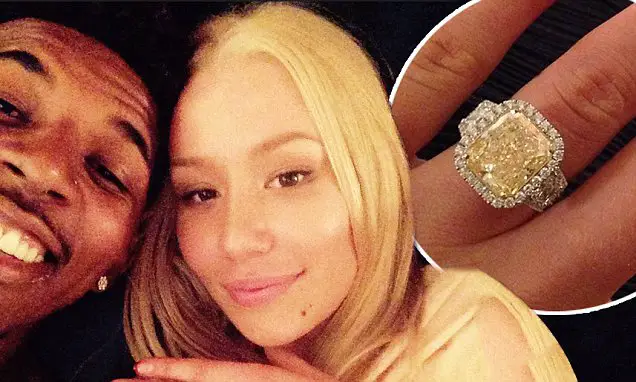 Our Verdict: Iggy's ring is undoubtedly beautiful and with a price tag of half a million dollars we have no doubt that it's made with top quality materials and expert skill. But it just seems a little bit impersonal to us when compared with the origins of Hilary's wing. A yellow diamond is a sure sign your betrothed means business though, so we don't think this engagement is going anywhere but up the aisle.