We've looked at a lot of celebrity engagement rings on this blog. In fact, we'd almost say we could identify the celebrity just by looking at their engagement ring alone. But could you? Take a look at the below and see if you can guess the celebrity from our clues. If you're really stuck, answers are at the bottom of this post. Don't worry, these are all high profile celebrities that you definitely know about. Good luck!
Ring #1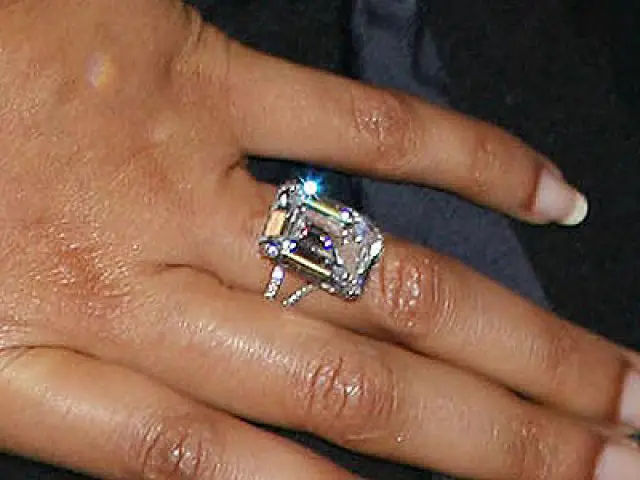 This gigantic emerald cut diamond belongs to a Texas born lady who started out her career in showbusiness as a member of a girl band. She released her first solo album in 2003 and her 6th and most recent one in 2016. She's married to a man who's also a big name in the music industry. She has three kids, two of which were born very recently.
Ring #2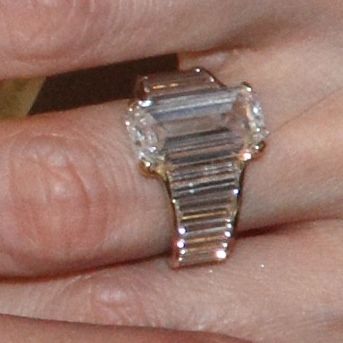 This unique, all-diamond ring belongs to an Oscar winning actress and was personally designed for her by her third husband. She has suffered from health and personal problems in recent years, but hasn't let it stop her work on and off screen. As well as acting, she has also directed documentaries and feature films and is very involved in humanitarian work all around the world.
Ring #3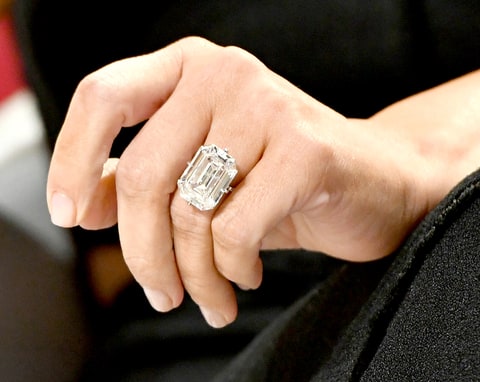 The owner of this engagement ring has one of the biggest online and social followings of any celebrity in the world, but hasn't been as active in public recently. She doesn't wear this engagement ring anymore, but not for the reason you think. She's been married three times, and this is the second engagement ring from her third husband.
Ring #4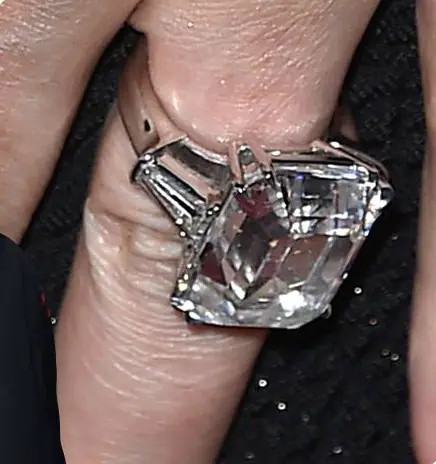 This is one of the biggest engagement rings we've ever seen, weighing in at 35 carats, and it belongs to one of the biggest divas the world has ever known. She became world famous in the 1990s for her powerful singing voice and outrageous backstage demands. She's a mother to twins, born in 2011.
Ring #5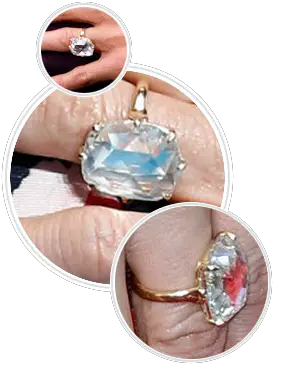 This engagement ring belongs to an actress who was one half of the most famous celebrity couples in the late 1990s and early 2000s. This is not the engagement ring from that relationship. Although not Oscar nominated, she's been on our screens (big and small) for a long time and remains very popular. She's a huge Aerosmith fan.
Ring #6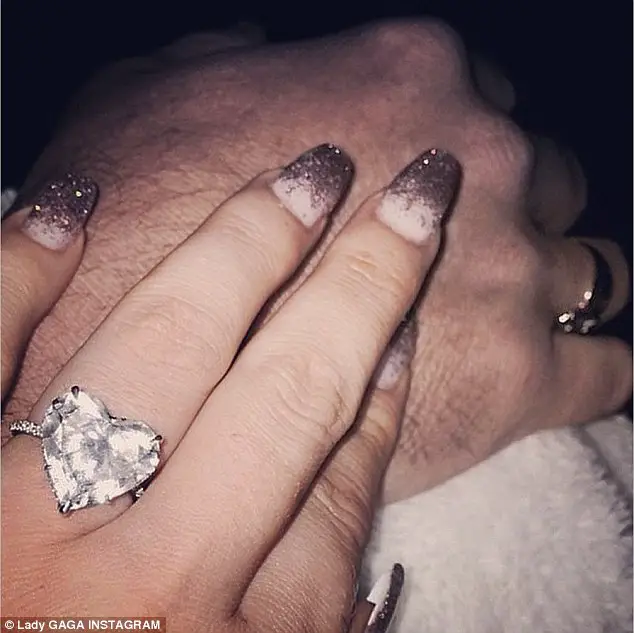 This distinctive ring belongs to a world famous New Yorker known for making dramatic fashion statements. She's one of the biggest selling musical artists of all time, with five albums under her belt to date. Sadly this engagement didn't last. When she's not blowing everyone away with her live performances, she's also an activist for LGBT rights and many other causes.
Ring #7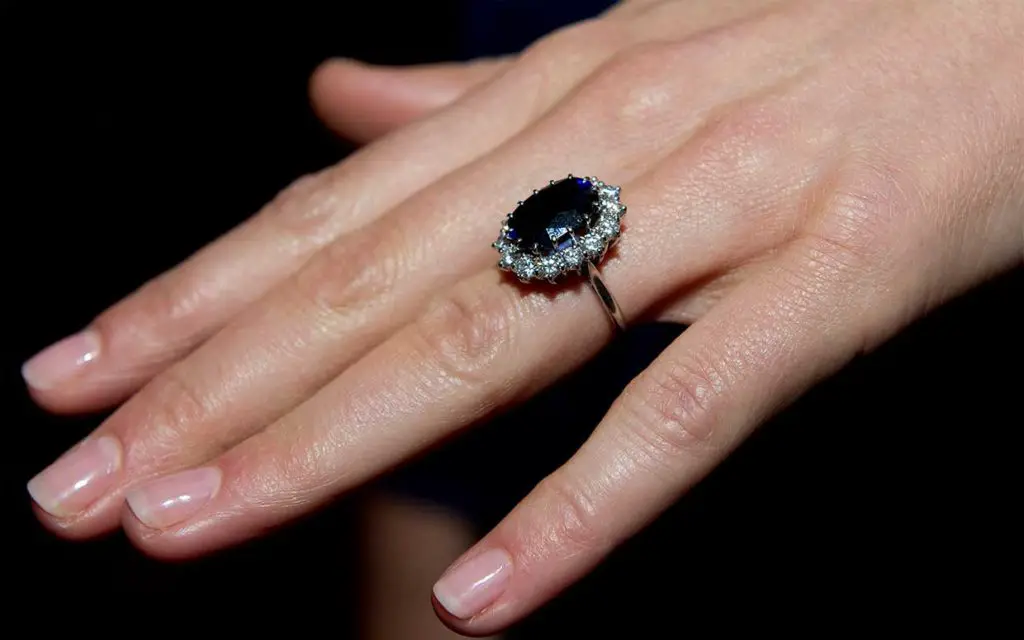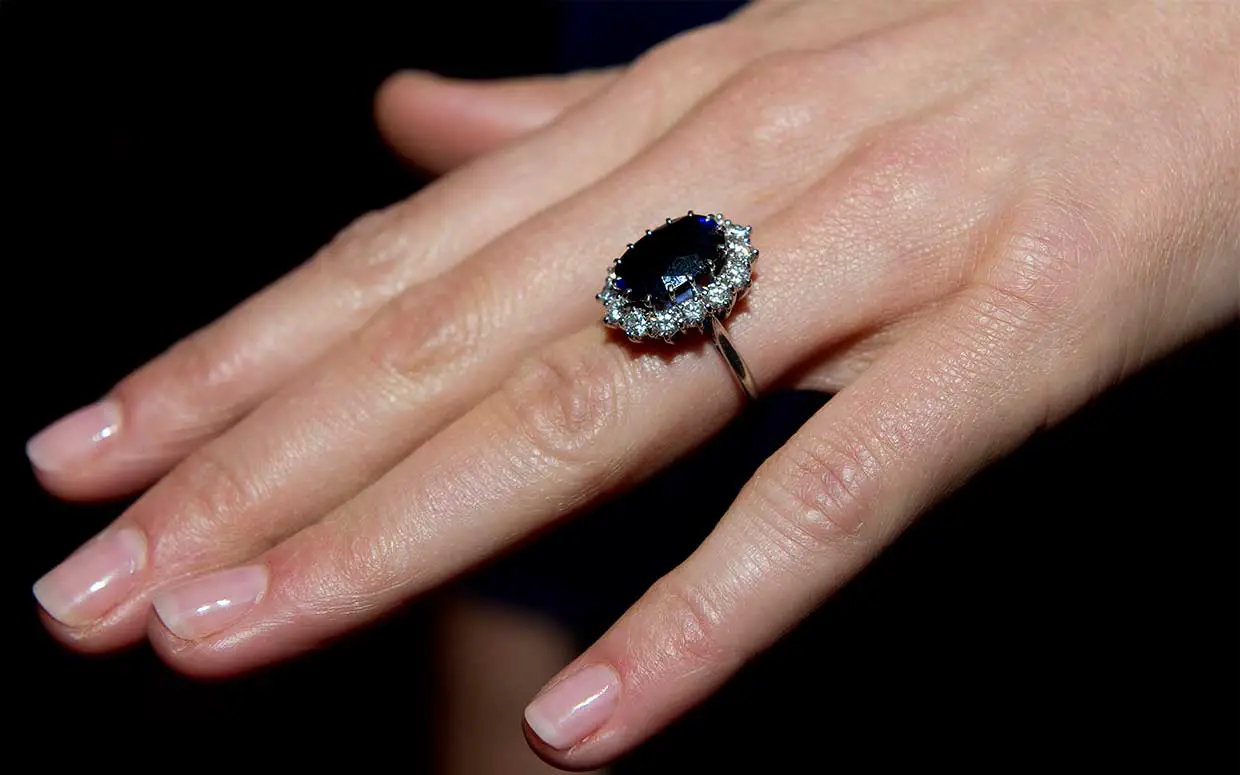 Here's an easy one. This is one of the most famous engagement rings in history and has adorned the fingers of not one, but two women. It dates from 1981 and was an unusual choice by the first bride-to-be, because it was publically available from a well known London jeweller's catalogue (i.e. it wasn't a one of a kind, custom made design).
Ring #8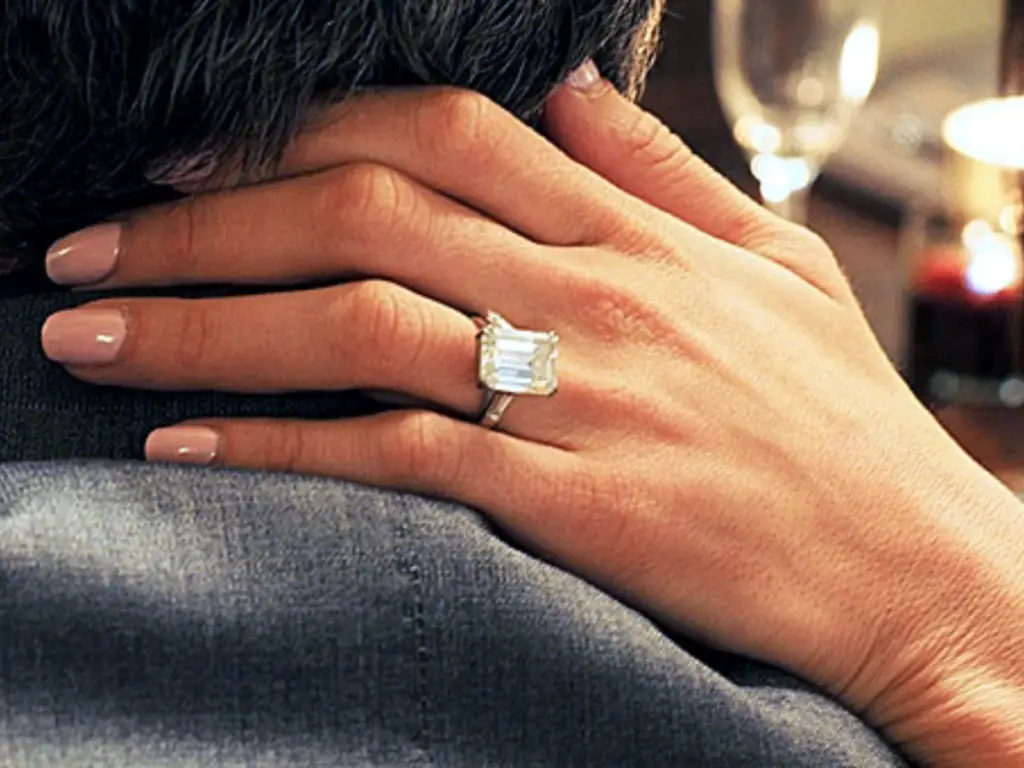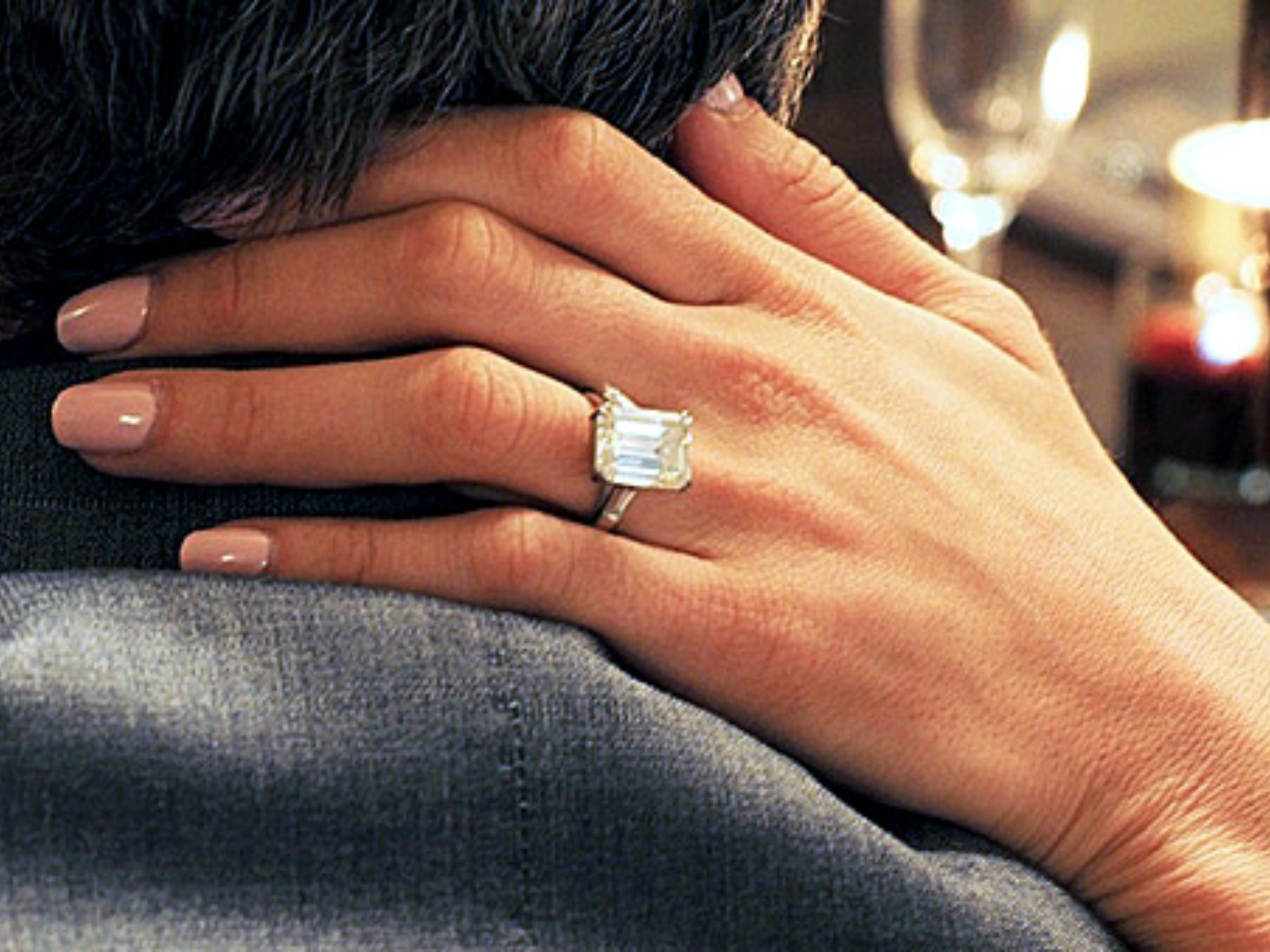 The man who gave this engagement ring is more famous than the woman who received it, although both are very well known and respected in their career fields. This lady was not a celebrity until she married this man, but is multi-talented in her own right. The couple recently welcomed their first children to the world.
Ring #9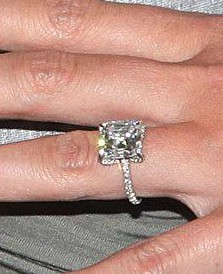 Although she was well known before, in the last year this engagement ring and the woman who wears it has been in news headlines on a regular basis. She has an extremely famous father and has followed in his career footsteps. As well as English she can also speak French and a little Czech. She married in 2009 and has three children.
Ring #10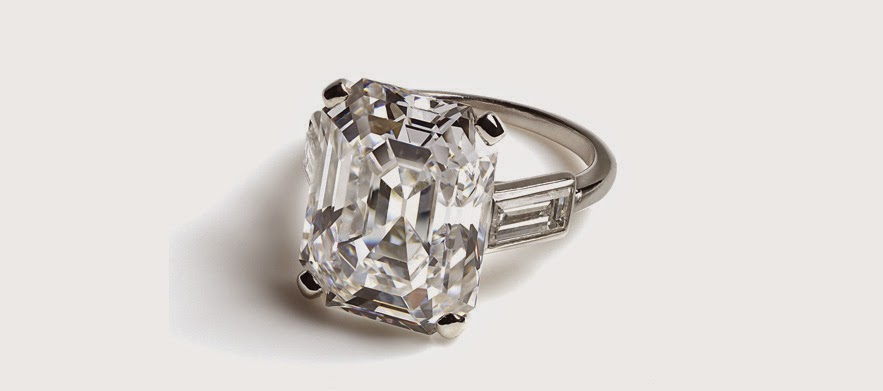 This engagement ring belongs to a lady from Hollywood's golden era. She passed away many years ago, but her style icon status has endured for decades. She met her high profile husband at Cannes film festival and gave up her career to be with him. She was originally from Philadelphia, but her marriage took her overseas.
Answers:
The moment of truth. Here are the people behind the bling!
Ring #1 – Beyonce
Ring #2 – Angelina Jolie
Ring #3 – Kim Kardashian
Ring #4 – Mariah Carey
Ring #5 – Jennifer Aniston
Ring #6 – Lady Gaga
Ring #7 – Princess Diana / Kate Middleton
Ring #8 – Amal Clooney
Ring #9 – Ivanka Trump
Ring #10 – Grace Kelly