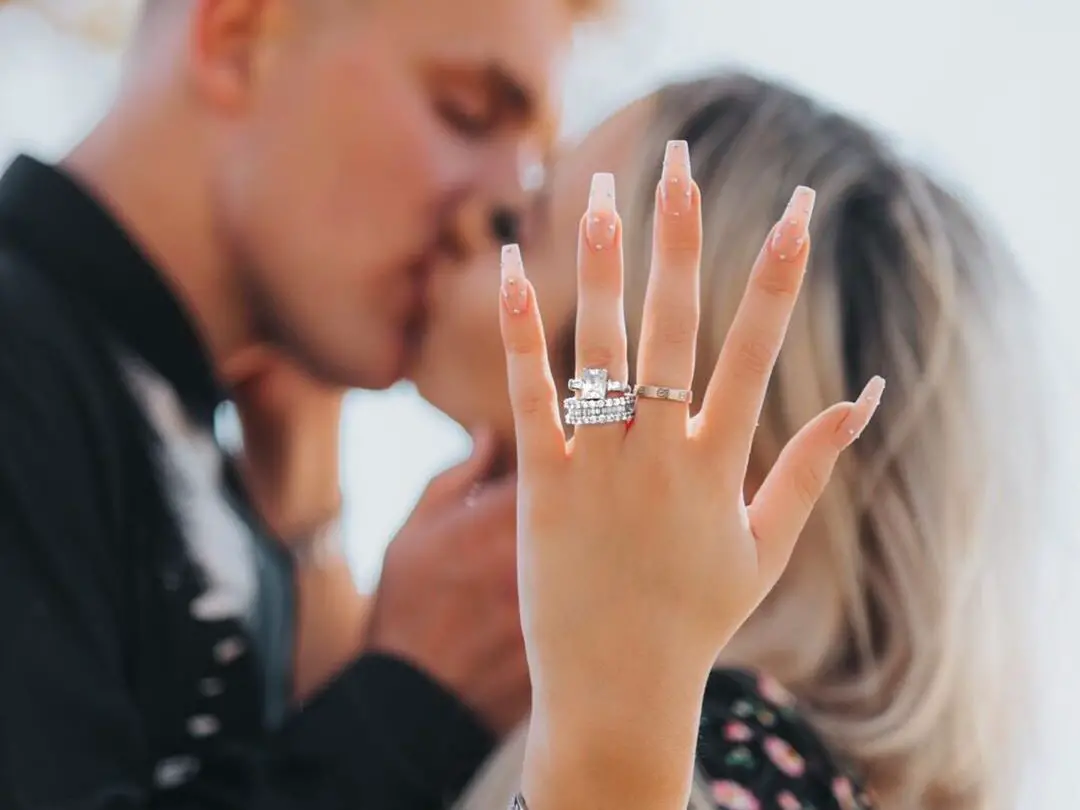 Love, drama, and internet fame collided when YouTube sensations Jake Paul and Tana Mongeau embarked on a whirlwind romance. Their relationship has captivated fans with its rollercoaster nature, leaving us all wondering what would happen next. But the unexpected took center stage when Jake Paul dropped to one knee and proposed to Tana Mongeau during her 21st birthday celebration. 
This extravagant gesture was sealed with an engagement ring that reflected their unconventional love story. 
Let's take a look at Tana's engagement ring.
What Kind Of Ring is Tana Mongeau's Engagement Ring?
At first glance, Tana's ring appears to feature an emerald, elongated cushion diamond in a three stone white gold setting with tapered baguette diamond accents. The center diamond looks to be approximately 3.5-4 carats to the naked eye. The ring got many experts talking; even if you're not well-versed in the ways of jewelry, it's a very, very nice ring. 
Many celebs including J. Lo and Jennifer Lawrence have also opted for engagement rings featuring emerald cut diamonds. 
However, and it's a big however, not long after the proposal, it was revealed that the ring Jake Paul used to pop the question was actually made of cubic zirconia, not diamond, and cost just $125. Many found this to be odd, especially considering the YouTuber is supposedly worth $11.5 million.
How Much Is Tana's Engagement Ring Worth?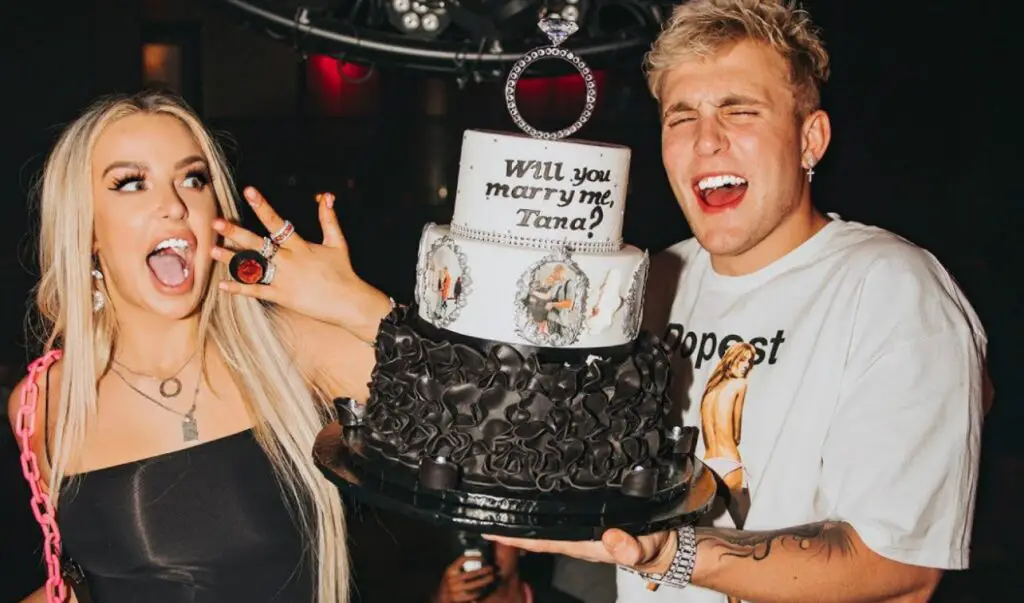 $120 when on sale. Jake picked up Tana's engagement ring from Adina Jewels, which offers affordable jewelry for all. Not exactly what you would expect from the man known for showboating online. As expected, the marriage quickly turned out to be a hoax, but not before taking us all along for a ride. 
What can we say, we live for drama.