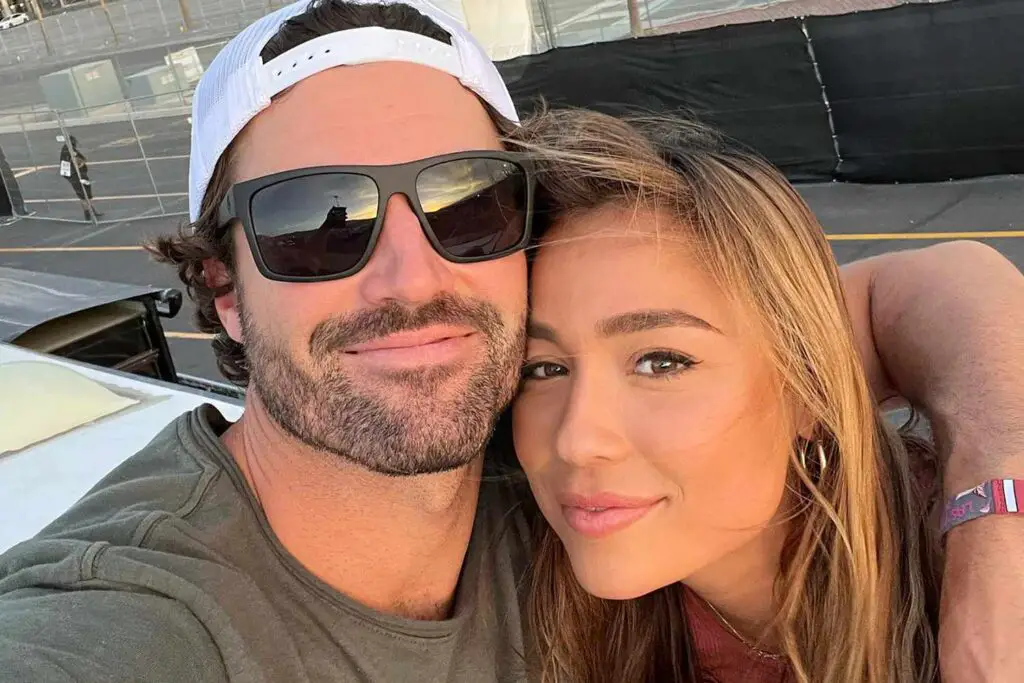 Brody Jenner is engaged to Tia Blanco! Just five months after revealing their pregnancy, the happy couple took to Instagram to shock us all once more (in the very best way). 
'The Hills' alum dropped a cute video of the moment he proposed on June 17th surrounded by their family and friends. The caption? "Can't wait to love you forever." I'm not crying, you're crying.
26-year old Tia Blanco is a professional surfer who Brody met while he was on holiday with his family. It's safe to say it was love at first sight and he wasted no time putting a ring on that finger. 
Here's everything you need to know about Tia Blanco's engagement ring.
What Does Tia Blanco's Engagement Ring Look Like?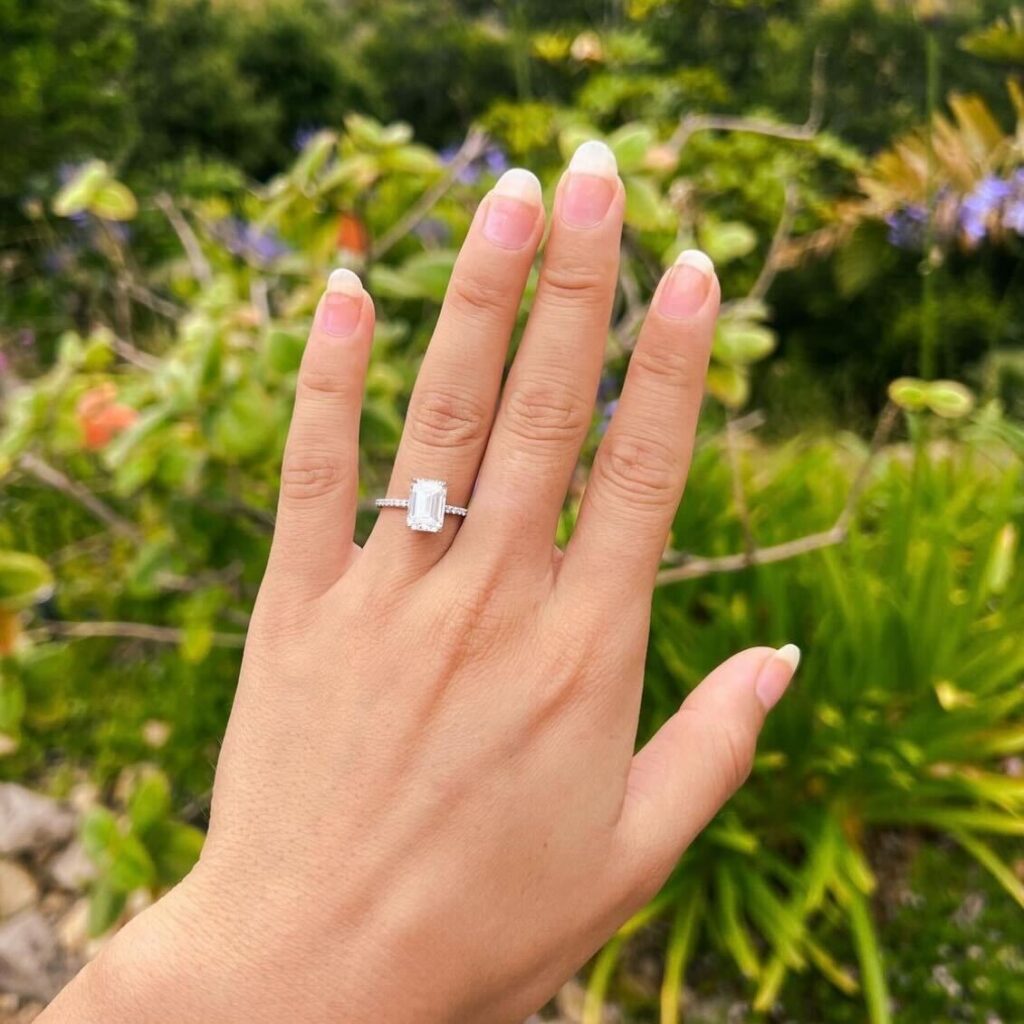 Brody proposed to Tia with an engagement ring that features a three-carat emerald cut diamond.
Boasting a rectangular and sleek design, emerald cuts are said to match the strength and boldness of the wearer — I mean, come on. She's a World Champion Surfer! How much more strength and bouldness do you want? 
The elegant diamond is shoulder set, providing additional sparkle on each side of the center stone. Shoulder settings compliment and intensify the beauty of a center stone, without being overbearing. In Tia's case, it works perfectly. Add a pave band and you've got the perfect combination of classy and contemporary.
How Much Does Tia's Ring Cost?
It's still fresh, so we don't know all that much about the designer behind the beautiful ring — hopefully we get more of an insight soon. But given the three-carat emerald cut diamond, we would estimate the value of Tia's ring to be approximately $75,000.
A pretty penny for a pretty ring, and well worth it in my eyes. Roll on the Hawaiian wedding.