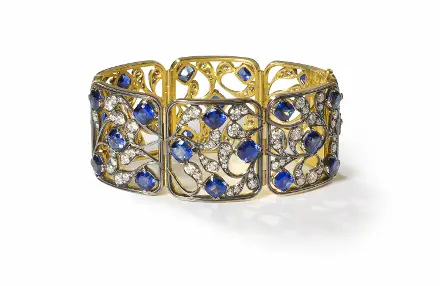 Looking for a unique engagement ring? Want something a little more special than you'll find in the better known jewellery stores of the world? Then you need to check out these awesome engagement ring collections from these below the radar jewellery designers (as compiled by Elle). Whether you have your heart set on a traditional design with a cutting edge gemstone, a dainty band full of style or something way out there, you'll find it somewhere in this list.
McTeigue and McClelland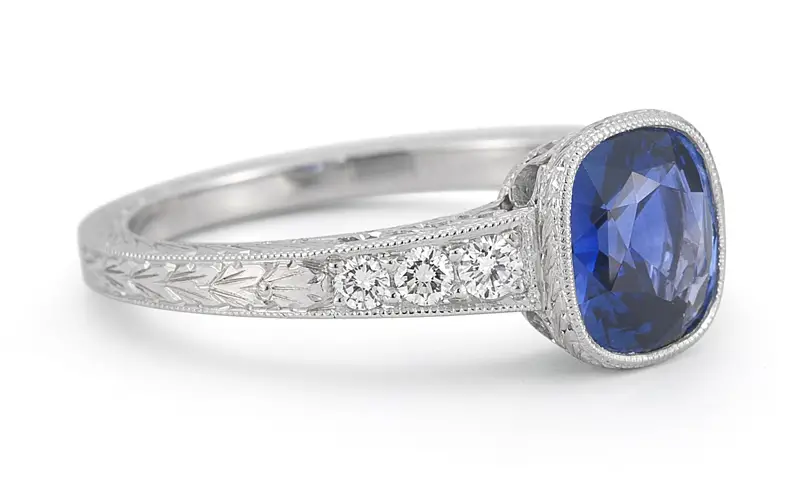 Tim McClelland and Walter McTeigue met in an elevator in New York in 1984, and it marked the beginning of a lifelong friendship. Walter came from generations of traditional jewellers and Tim was an artist specialising in metalwork. They began collaborating, and before they knew it they were designing engagement rings and various other jewellery pieces for a rapidly growing client base. Working from their leafy retreat in Barrington, Massacheusetts with a team of master craftspeople they produce one piece at a time, fusing traditional and contemporary design concepts. Beautiful!
Mociun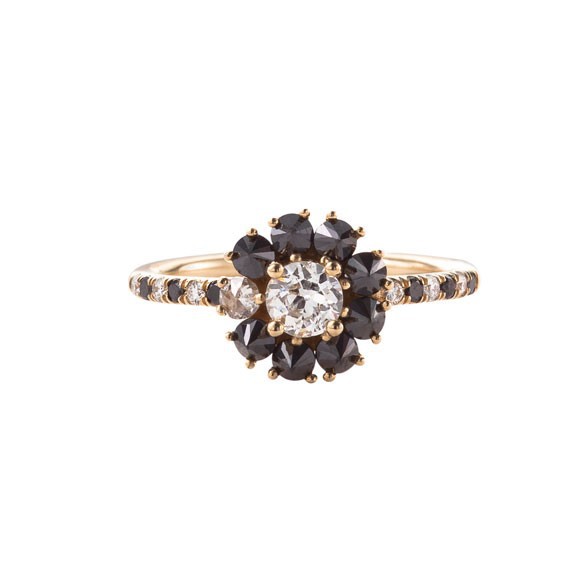 Based in Brooklyn, New York, Caitlin Mociun runs a jewellery business with a difference. All of her materials are ethically sourced; think antique gemstones and recycled scrap metal. Her trademarks are minimalist design, rare coloured stones such as Agate or Turquoise, and absolutely stunning cluster rings. If you're on the hunt for an eco-friendly, elegant, thoroughly modern ring with a splash of colour and style flair, look no further.
Jennie Kwon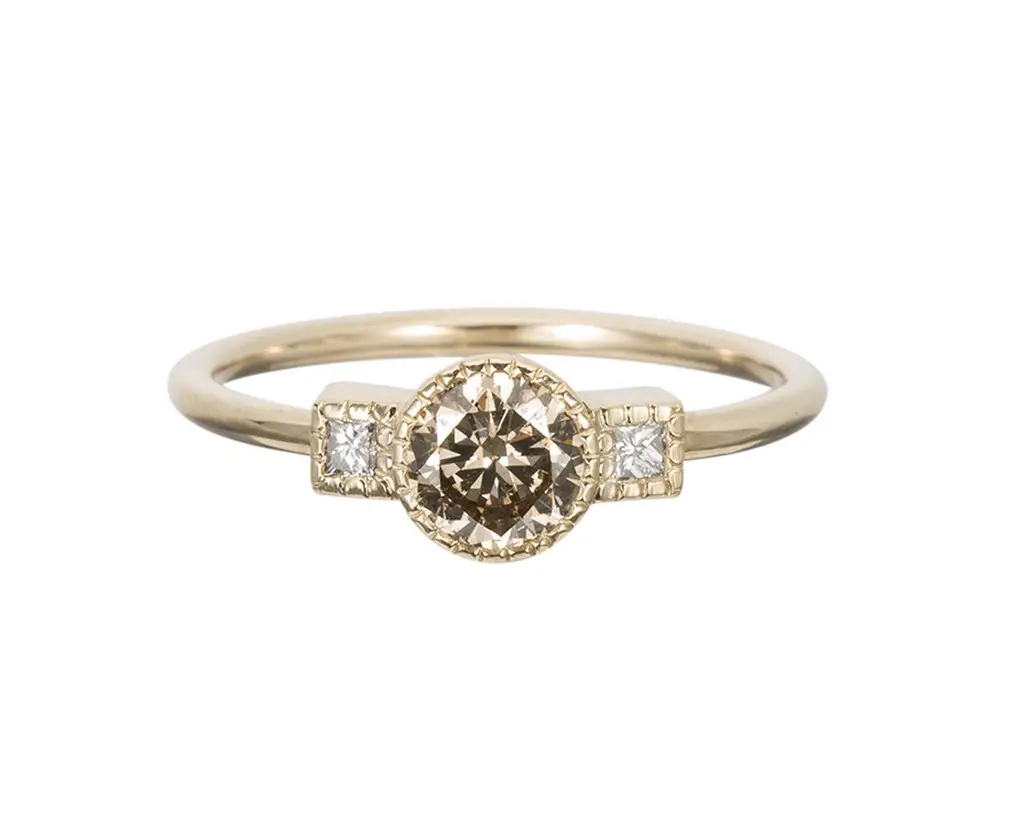 Jennie Kwon's bridal collection is characterised by yellow gold and champagne diamonds in a variety of dainty and unique designs, often with contrasting shapes and fine milgrain detailing. She's not afraid of coloured stones or bold shapes either however, so there's really something for every non-traditional bride in here. Her story is equally eventful: beginning life as a classical violinist, she left on a whim to pursue a career as an attorney. When twin babies came along, she took another leap of faith and started Jennie Kwon designs. Her fearlessness and classic creativity is obvious in her pieces.
Lizzie Mandler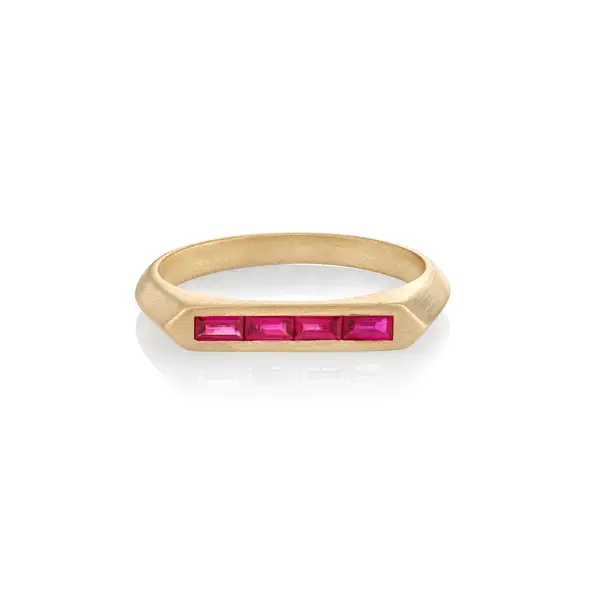 If you're thinking of working a stacked ensemble into your engagement ring wear, then Lizzie Mandler is the woman for you. From classic diamond pave stackables to knife-edge bands with baguette coloured gems, plus square rings, tapered open-ended rings, double finger rings and classic plain bands, there is no end to the possibilities. Each piece is made by hand in downtown Los Angeles, and all designs are available in white, yellow or rose gold. Lizzie has several celebrity fans including Rihanna, Lana Del Ray and Victoria Beckham.
Wwake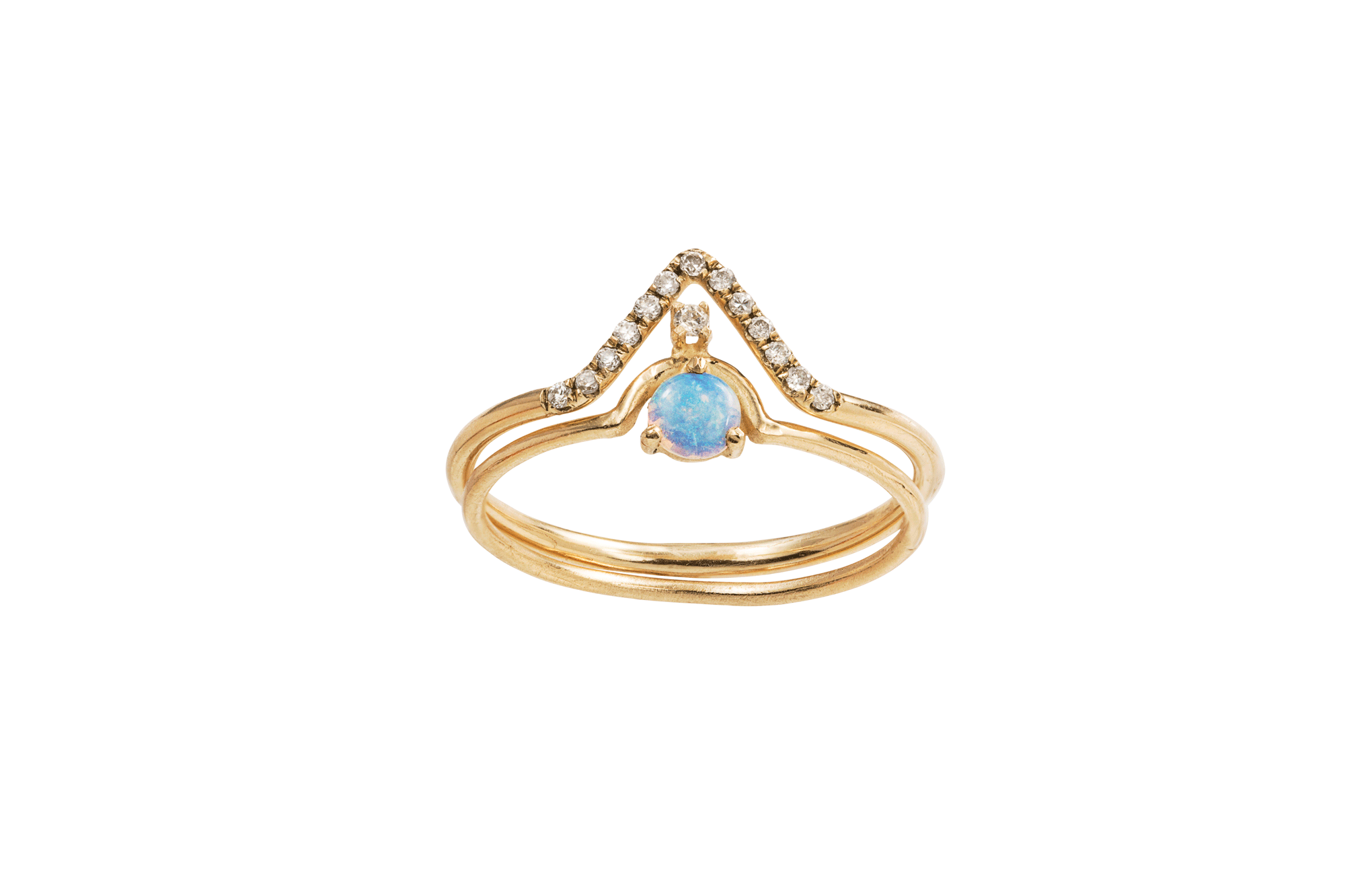 Wwake jewellery is inspired by the tradition of breaking with convention, offering 'a thoughtful balance of tension and scale that recontextualizes jewellery into unexpected arrangements and modern silhouettes'. Expect understated but rare gemstones, contoured shapes, and very bold designs. It's a dream come true for the fashion forward bride who wants to make an attention grabbing statement with her engagement ring. Wwake pieces are a far cry from your average diamond solitaire with a halo setting, so if you're in any way traditional look away now.
Mish New York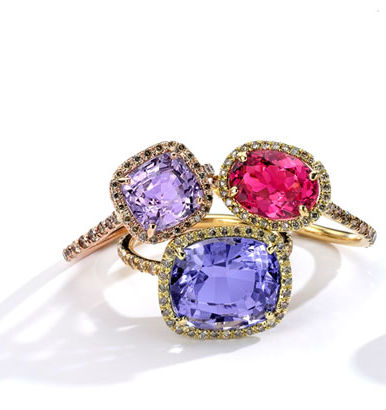 Mish Tworkowski is as well known for his taste in fashion and expert sense of beauty as he is for his jewellery creations. With a background in fine art and a former career at Sotheby's, he knows more than a thing or two about good design. His creations regularly grace the covers of Vogue and Vanity Fair, and are characterised by bright gemstones, pave detailing and excellent trend setting potential. If you're not a fan of large centre stones there are plenty of smaller designs that pack an equally large punch in his collection. Each piece features 18 carat yellow gold (though many are available in other metals) and is inspired by the natural world.
Blanca Monros Gomez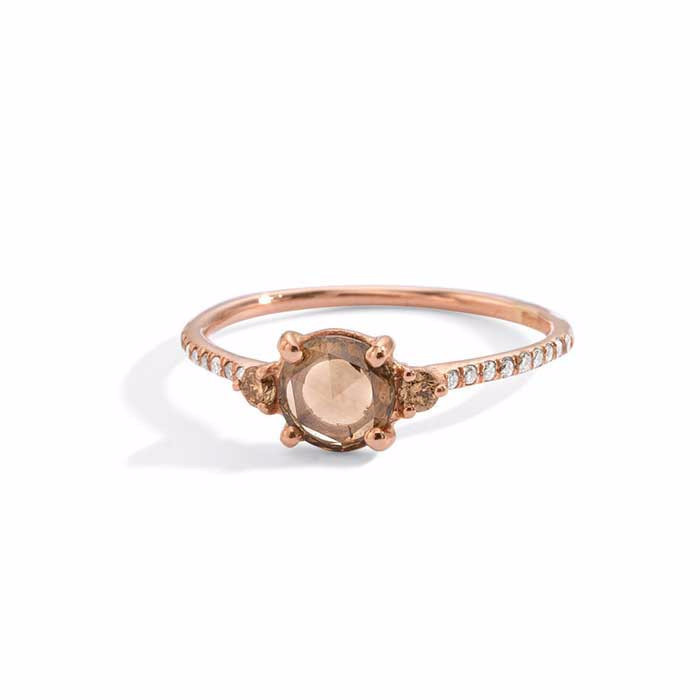 Another jewellery designer committed to sustainable and ethical production, Blanca Monros Gomez's gemstones are all conflict-free, her metals are all recycled, and the design process ensures minimal material waste. Each piece is made one by one, by hand in Brooklyn, New York, and her collection consists of simple and unique pieces describes as 'modest treasures that become part of the everyday, heirlooms that can perhaps be passed down between generations.' Another excellent choice for a stackable ensemble, Blanca's designs will also work for those in search of an ultra chic but not ostentatious engagement ring. Rose gold features prominently for an even better contemporary touch.