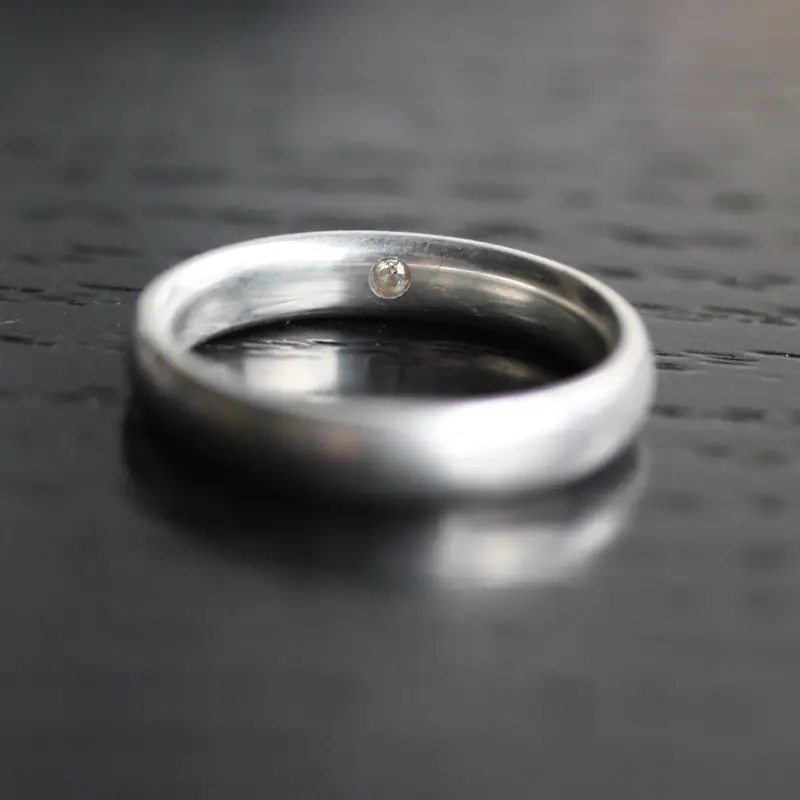 You've probably heard of the online fundraising platform Kickstarter. All kinds of weird and wonderful projects are presented there – from films to t-shirts to just about anything you can think of. People donate money to these projects, and if the target is met, they become a reality. Sometimes, it can get a little weird. This is one of those times.
A Swiss company called Identity Inside has come up with a way to make truly unique engagement rings. They're so unique that no two are alike, because the one you order will have a sample of your own DNA inside. Yes, really! Their Kickstarter project smashed its target within 30 days, raising around $23,000, and they aim to deliver the first batch of rings by this coming Valentine's Day.
So how does it work?
They've sent 'DNA collection kits' to each of their backers, who must take a saliva swab and send it back to them. They then 'fossilize' each DNA sample into a powdered substance and add it to an inclusion in the band. It's closed off and a 0.02 carat diamond is then set on top. Both are placed on the inside of the ring for maximum protection, and to ensure that they really do last forever.
The diamonds are real and so is the DNA sample, so you're literally giving your loved one a piece of yourself as well as some fancy bling. If a ring doesn't float your boat, they're also offering a rose gold pendant or a watch with a leather strap.
The ring is available in 18 karat white, yellow or rose gold, as well as palladium and platinum. If you want some bling on the outside as well as the inside, there's an option to add a second exterior stone – the DNA sample will remain underneath the inside stone however.
Honestly, we're not so sure about the whole thing, but it's proven highly popular among some of the more alternative couples out there! Check out the full story on their website and get your own ring, if that's what you're into!