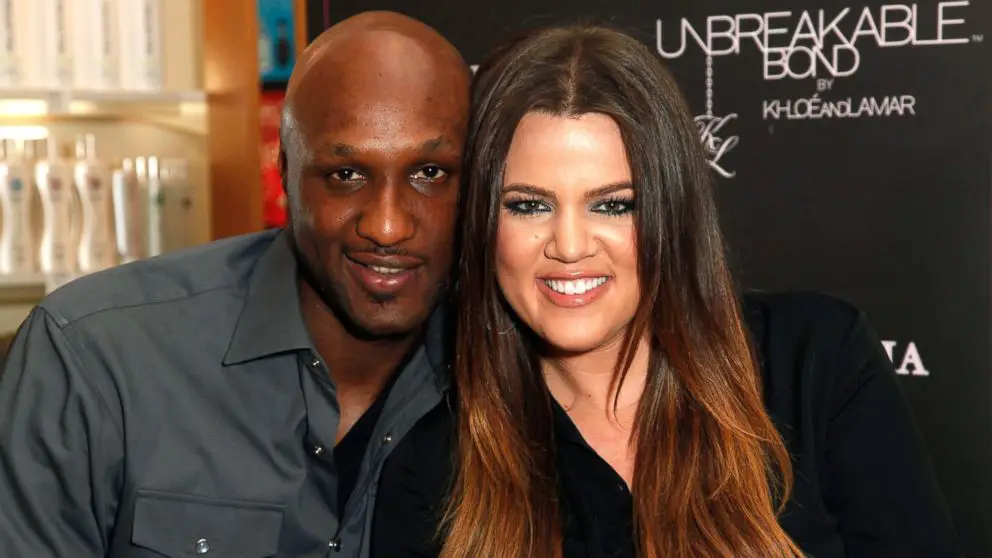 Hollywood marriages are known for not lasting too long, but what about Hollywood engagements? Turns out they can be just as short lived, although not quite so many of them end in disaster. Some stars just can't wait to tie the knot once the question is popped, although some backtrack before they tie the knot too. Here are a selection the shortest celebrity engagements.
Khloe Kardashian and Lamar Odom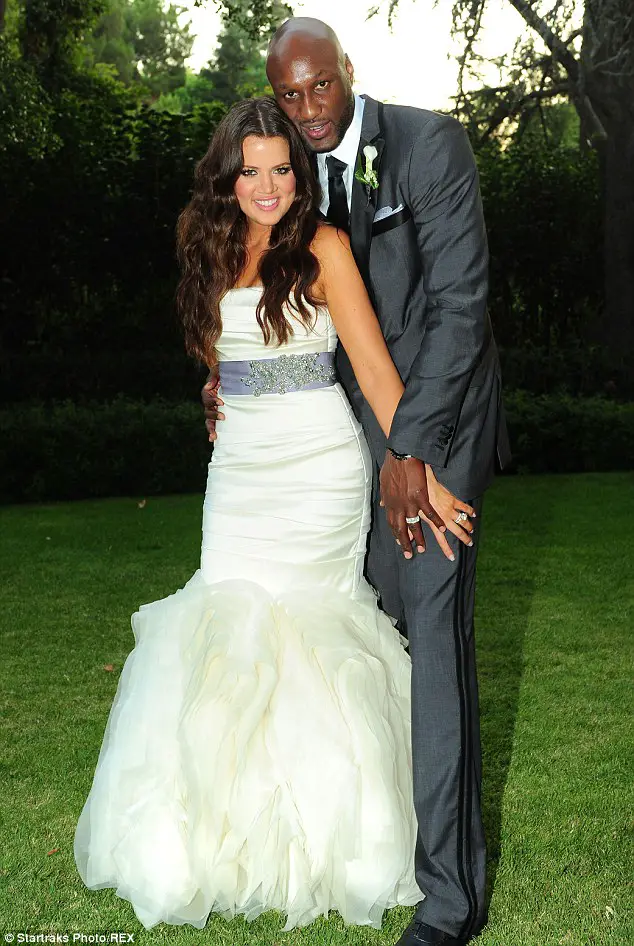 This is one engagement that has been back in news headlines recently as basketball star Lamar Odom is currently recovering from a near fatal drug overdose. The troubled sportsman met and married reality TV leading lady Khloe Kardashian within one month back in 2009. They got engaged just a few days before their wedding, and naturally the entire thing was filmed and broadcast for Khloe's TV show, Keeping up with the Kardashians. They filed for divorce in 2013, but Lamar's recent troubles in his personal life have brought the couple back together again. We wish them well.
Ludacris and Eudoxie Agnan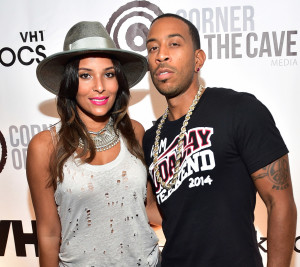 Hip-hop artist Ludacris and his now wife Eudoxie Agnan pretty much define the term whirlwind romance – at least as far as their engagement goes. The two were aboard a private jet when Ludacris popped the question in extravagant style – he had the message 'Eudoxie will you marry me?' projected from the plane onto the ground below. The couple reportedly tied the knot as soon as they got off the plane – that's an engagement of less than 24 hours!  Fast forward 3 months and they were expecting their first child, who should arrive before the year is out.
George Clooney and Amal Alamuddin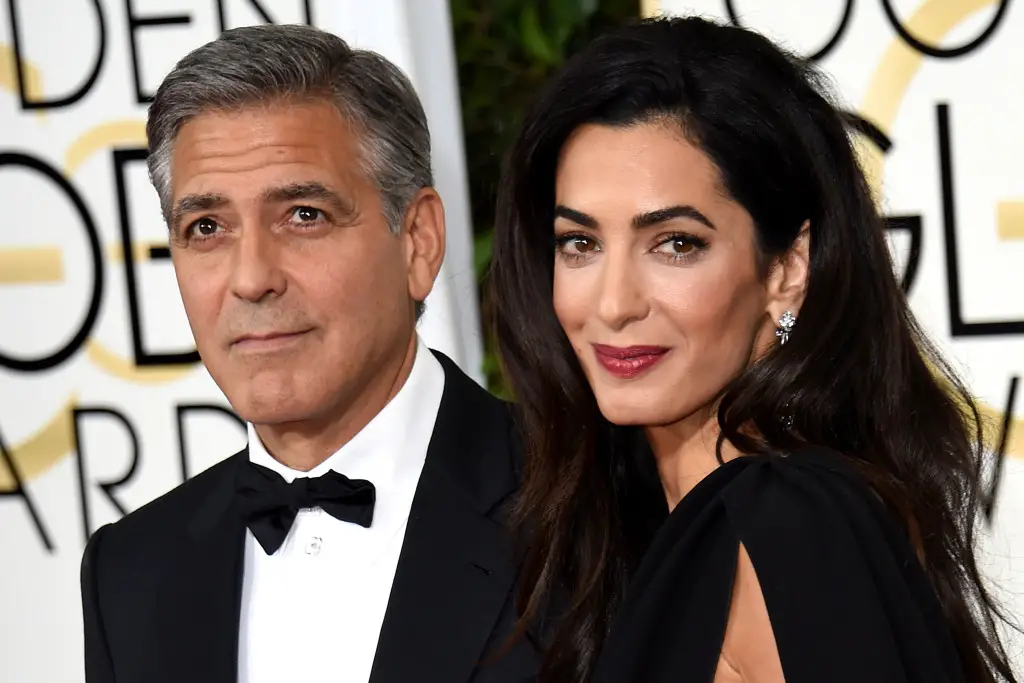 Considering he spent so long enjoying his eligible bachelor days, it came as a surprise to, well, most the world when Hollywood megastar George Clooney finally got engaged to human rights lawyer Amal Alamuddin in April 2014, after just 6 months of dating. Another six months later they made it official in a ceremony in Venice, with the eyes of the world watching and most of Hollywood in attendance.
Kim Kardashian and Kris Humphries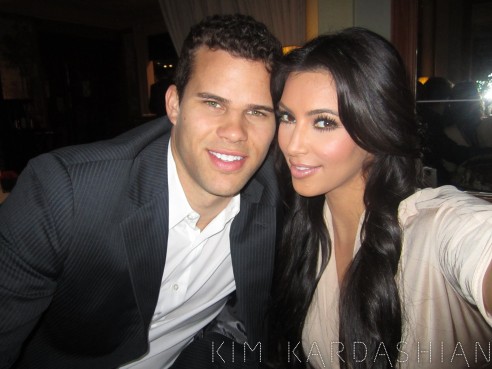 The Kardashians seem to have a habit of short engagements, but in this case Kim's engagement to basketball player Kris Humphries actually lasted longer than their marriage did! The couple met in New York in 2010 and were engaged by May 2011. After 90 days they tied the knot in California, but just 72 days later Kim had filed for divorce. Thankfully her current marriage to Kanye West seems has lasted a little longer!
Tommy Lee and Pamela Anderson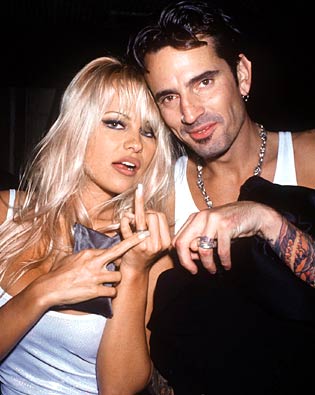 Motley Crew drummer Tommy Lee and Baywatch beauty Pamela Anderson had known each other for a total of 4 days when they got married. Technically speaking we're not even sure if there was an engagement! If there was a proposal, we're guessing it only lasted long enough for the pair to find a church to marry in. The couple went on to have two sons together and although they divorced after 3 years of marriage, they remained together for a further 10 years.
Cameron Diaz and Benji Madden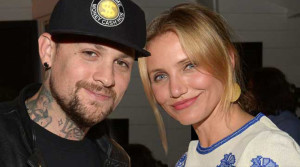 Actress Cameron Diaz and rock star Benji Madden got engaged after around six months of dating just before Christmas in 2014. Not wanting to wait around and taking advantage of their loved ones having time off for the holiday season, they wasted no time and had everything signed, sealed and delivered just 17 days later in January 2015! What we really want to know how is how they managed to plan such an event in such a short space of time.