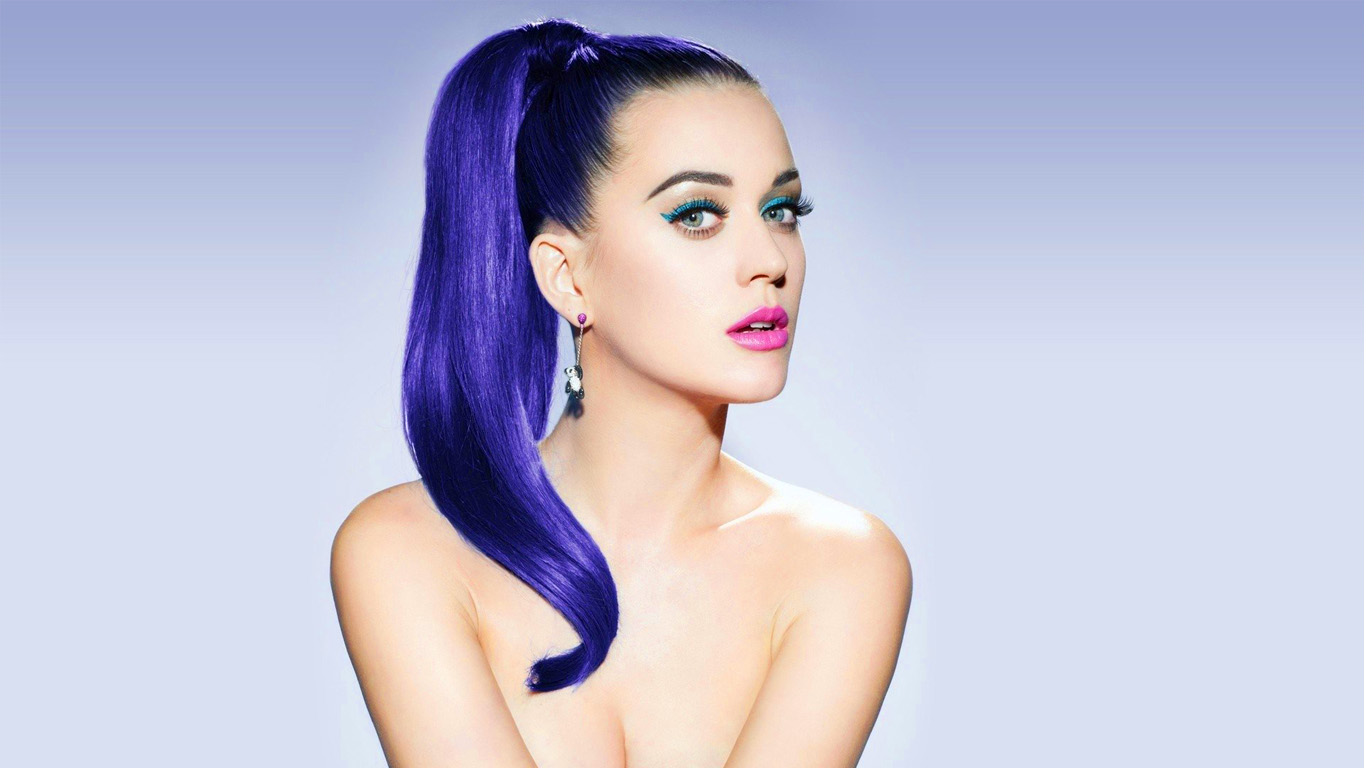 Celebrities, particularly the Hollywood kind, have a reputation for sporting giant, bedazzling engagement rings that probably cost more money than most of us can ever hope to earn in our lives. But far be it from us to tar everybody with the same brush; there are plenty of big shots who have chosen smaller stones instead. Call us crazy, but we much prefer some of them to the monoliths that some ladies wear. Here are a few of our favourites…
Scarlett Johansson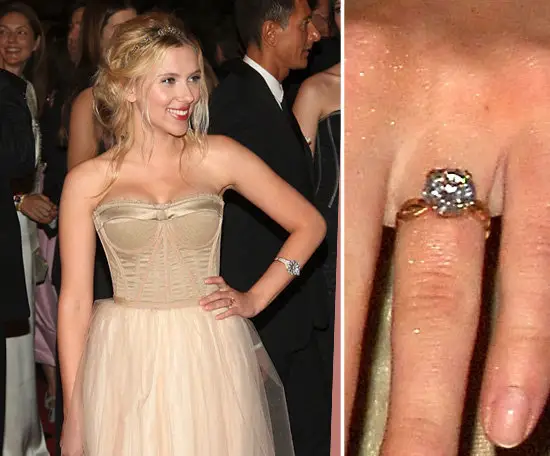 She's now engaged to Romain Dauriac with a jaw-droppingly gorgeous art deco ring, but a long time ago in a galaxy not so far away, Scarlett Johansson was once married to Ryan Reynolds. Considering they're now such big Hollywood stars you'd be surprised how modest her first engagement ring was; a simple diamond solitaire (thought to be around 2 carats) on a twisted gold band. No funny business or fancy filigree in sight!
Mila Kunis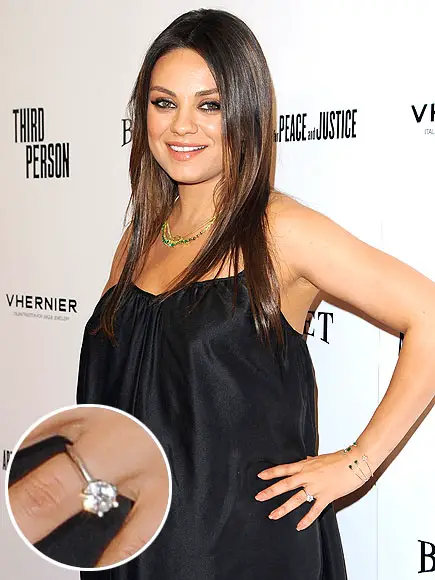 Mila has always seemed like a down to earth kind of girl. After all, despite being one of the most desirable women in Hollywood, she ended up marrying the man she once had an on-screen romance with as a teenager; Ashton Kutcher. Her engagement ring is, like Scarlett's, a simple yet elegant round brilliant diamond – around 2-3 carats in size – with a prong setting on what we'll assume is a platinum band (either that or white gold). It's low-key luxury at its finest.
Alyson Hannigan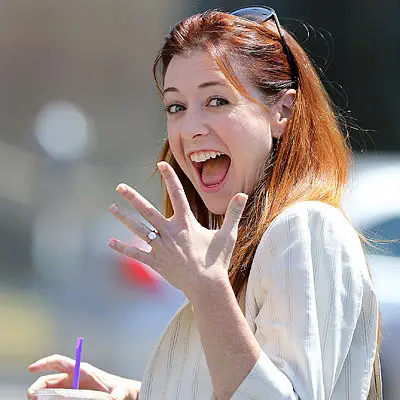 Alyson Hannigan is a lucky lady. On their 10th wedding anniversary, her devoted husband not only proposed that they renew their vows, but presented her with a new engagement ring too! Like the other two above, it's a sweet and simple diamond solitaire on a standard platinum band. The story of the couple's romance and their obvious devotion to each other is much more important to them than some sparkly jewellery, clearly. And we love them for it!
Priscilla Chan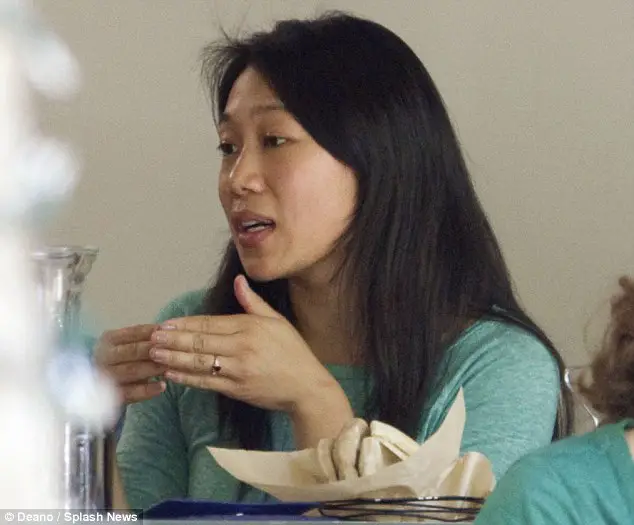 Okay, so she may not be a 'celebrity' in the usual sense, but Priscilla Chan is married to one of the richest men on earth; Facebook founder Mark Zuckerburg. Despite the couple's probably endless wealth, Mark spent a modest (by comparison) $25,000 on Priscilla's ruby and diamond three-stone ring. Their wedding was suitably modest too; the ceremony was in their own back yard, and guests ate takeaway food from their favourite local restaurants.
Amy Adams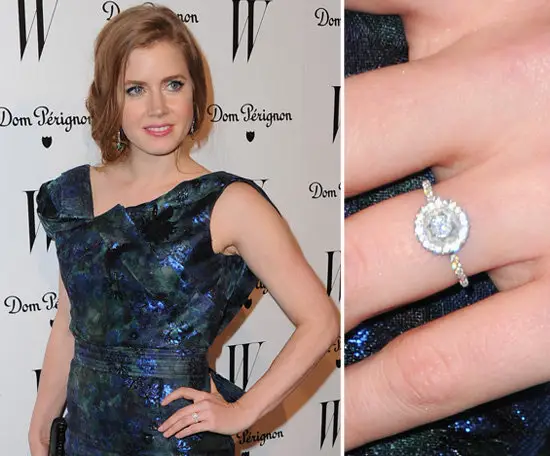 Although it was designed by world class French jewellery designer Jean Dousset and no doubt has flawless diamonds, Amy Adam's engagement ring is small and perfectly formed. It's a 1-carat brilliant cut diamond with a diamond halo and – wait for it – no prongs, as is characteristic of a Dousset design. The designer says there is a secret coloured stone on the underside of the ring, chosen specifically because it has significance for Amy.
Michelle Obama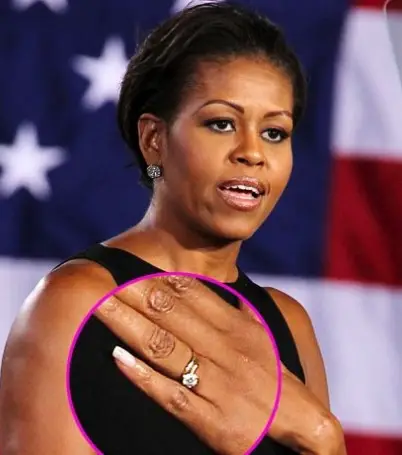 As the wife of the most powerful man in the world (for another few months at least), you'd expect Michelle Obama's engagement ring to pack a punch. But back when they got engaged in 1991, the Obamas were just another ordinary couple. Even when they moved several steps up the career ladder, Michelle's original ring was still exactly what she wanted. It's a classic gold band with a round brilliant solitaire, which originally cost $10,00 – and is now allegedly worth a head-spinning $28,000!
Katy Perry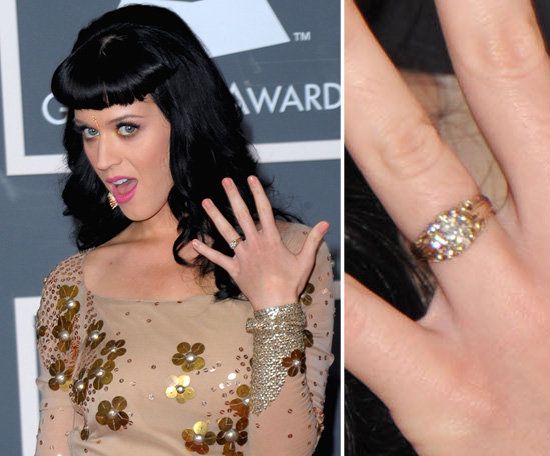 It's probably not a bad thing that Katy Perry chose a modest engagement ring when she tied the knot with comedian Russell Brand, since the marriage ended up not working out. It's another gold band and round brilliant diamond affair, but while it's small in size it's definitely not insignificant in design. Crafted in India with Russell contributing to the design, it features a thick band with some intricate detailing along the 2-carat diamond setting.
Kelly Osbourne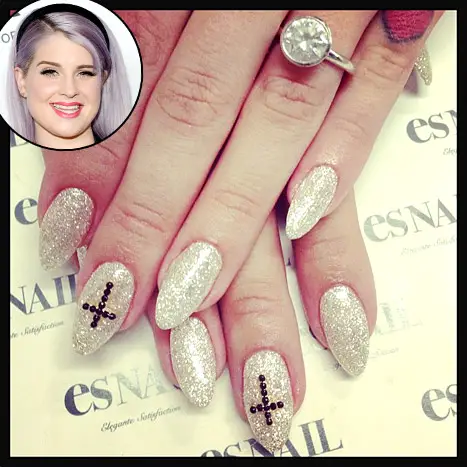 Kelly Osbourne's understated engagement ring from former fiance Matthew Mosshart is something we'd happily wear ourselves – and we don't say that about just any celebrity ring. Inspired by an earring her father Ozzy used to wear, it's a classic round brilliant with a white gold or platinum band. Unlike the other rings in this list, it has a bezel setting for a contemporary and practical twist. Great choice, Kelly.
Ginnifer Goodwin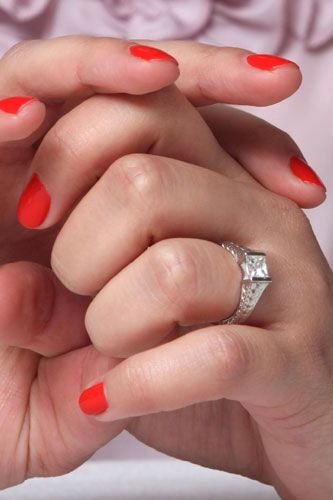 It may be small, but Ginnifer Goodwin's engagement ring is pretty spectacular. A refreshing change from the tried and test round diamond solitaires we've been seeing so far in this list, it's a square cut 1-carat diamond mounted in platinum, with channel-set diamond shoulders and a sleek ultra contemporary design. In fact, we'd choose this over a big sparkly diamond any day.
Keira Knightley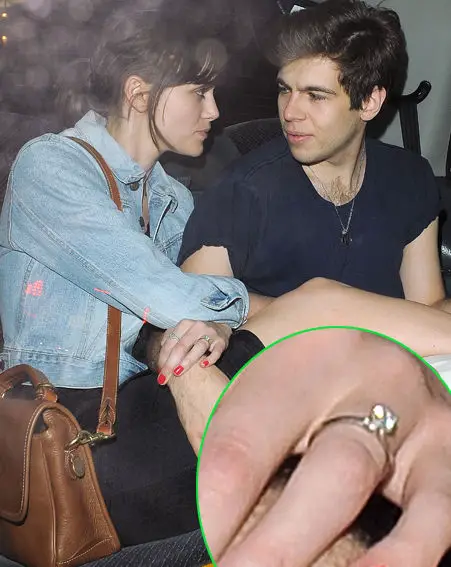 You wouldn't think this minimalist ring is worth $40,000, would you? Well allegedly it is! With a platinum band and a 2-carat flawless solitaire diamond with a prong setting, the trained eye can spot that this is a beauty is made with the highest level of craftsmanship. The untrained eye however would just see it as a run of the mill engagement ring. Maybe that's exactly what Keira wants?
Julia Stiles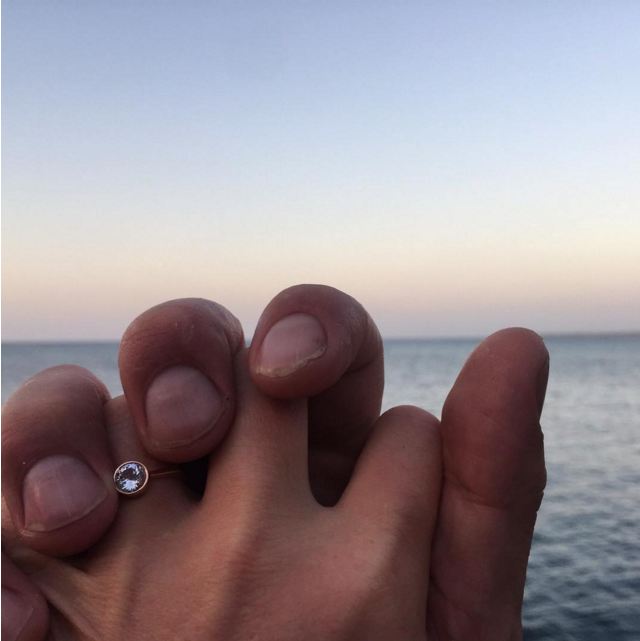 Julia Stiles' engagement ring from boyfriend Preston Cook is certainly on-trend. It's a thoroughly contemporary style with a rose gold band and a round diamond in a bezel setting. You can't get more 2016 than that, but it certainly bucks the trend for flashy platinum diamonds that Hollywood seems so hell bent on keeping. E    ither way, this combination of low-key design and up-to-the-minute style is one we can't get enough of.
Christina Ricci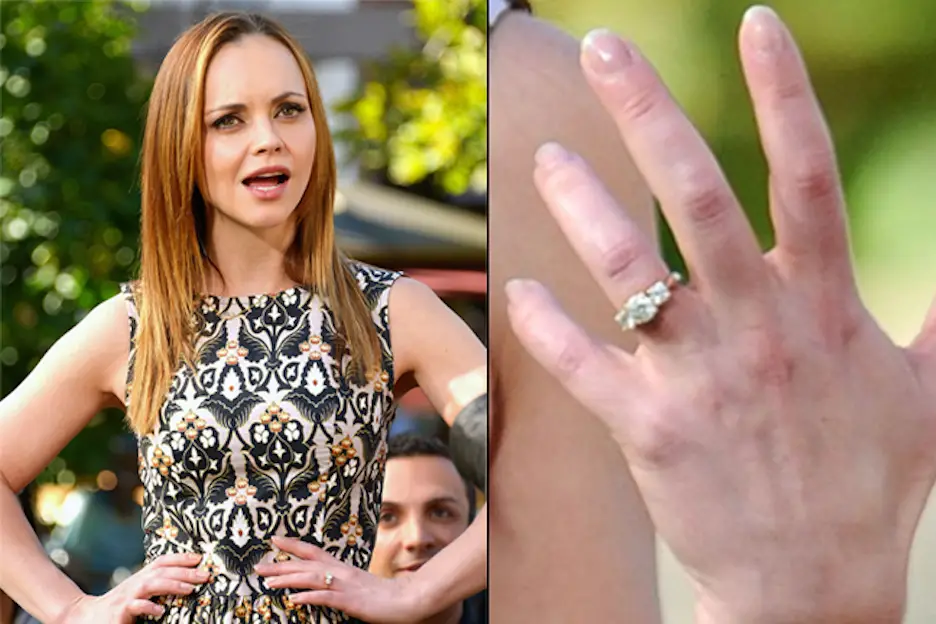 Another lady who marches to the beat of her own drum when it comes to engagement rings is Christina Ricci. Perhaps taking inspiration from classic styles of decades past, she sports a beautiful trio of diamonds on a traditional gold band. The central stone is slightly bigger so it still takes centre stage, but all three come in at around 1 carat each. Who said tradition and modernity can never go together?