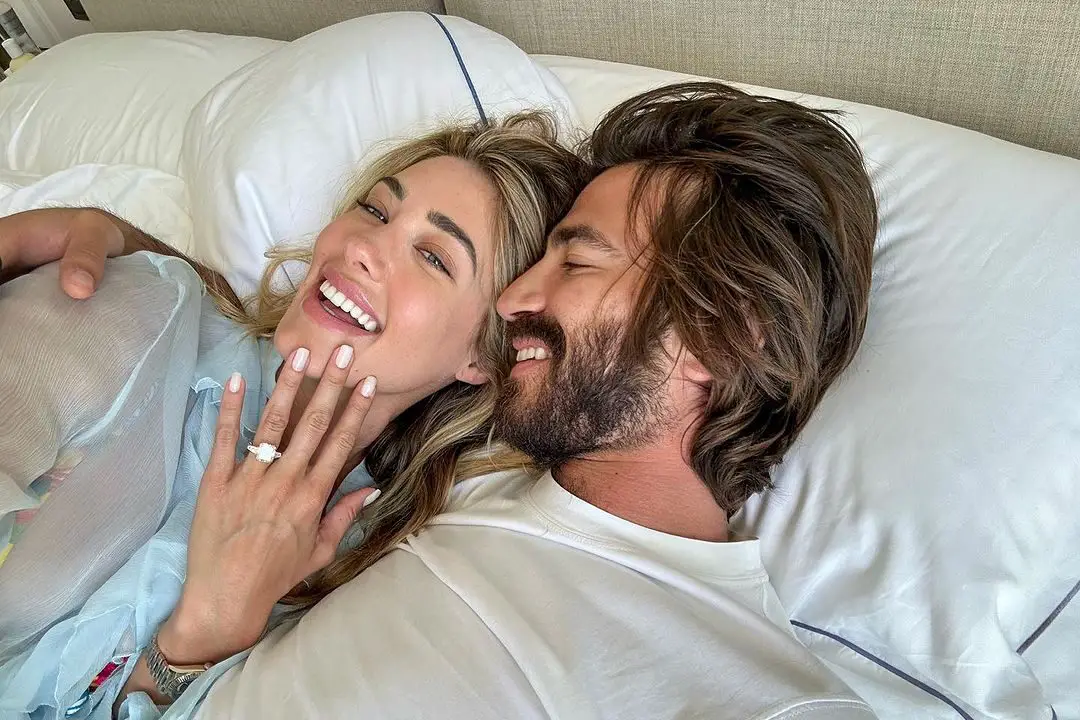 Jessica Serfaty's engagement ring is a showstopper, let me tell you.  
The 32-year-old star, who is best known for her role as Sloan Petersen on the hit soap opera Days Of Our Lives, announced her engagement to Leonardo Maria del Vecchio, the heir to the Ray-Ban fortune. 
They first met in 2017 and started dating a few years later: anyone who knew the happy couple said it was only a matter of time before they tied the knot.
Jessica shared the big news to her 1 million Instagram followers on July 11th, writing "HE SAID YES!!! just kidding, I SAID YES! WE SAID YES!," and tagging her fiancé. 
In view, is the stunning diamond ring. Here's everything you need to know about it.
What Does Jessica Serfaty's Engagement Ring Look Like?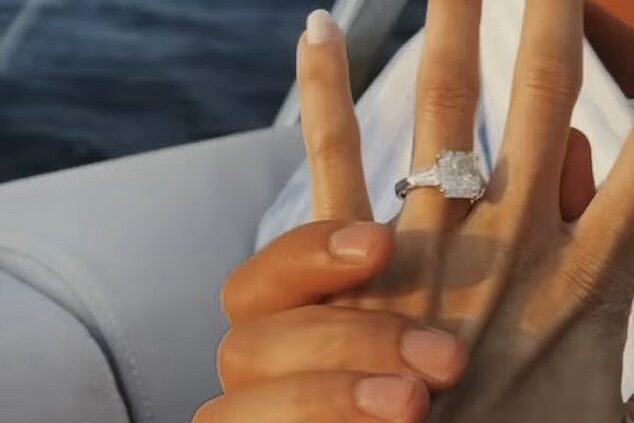 Jessica's engagement ring is a stunner, and an unconventional one at that.
Her new bling features a 5-carat emerald-cut yellow diamond ring. The huge stone is flanked by two tapered baguette diamonds.
The emerald cut is a classic and sophisticated diamond shape known for its elegant, elongated facets that create a hall-of-mirrors effect. This cut highlights the diamond's clarity and color while offering a unique and timeless appeal. Unlike other fancy cuts that emphasize brilliance, the emerald cut prioritizes the diamond's natural beauty, giving it a regal and vintage charm.
Yellow diamonds, also known as canary diamonds, are among the rarest and most sought-after colored diamonds. Their vibrant yellow hue is caused by the presence of nitrogen during the diamond's formation process. 
The scarcity of high-quality, intense yellow diamonds contributes to their value and makes them a favorite among collectors and connoisseurs. The choice of a yellow diamond can represent joy, energy, and optimism in the relationship.In an interview, Serfaty admitted that the engagement ring wasn't what she pictured but it's now perfect "I never pictured a yellow diamond, then again, I've never been a traditional ring kinda-gal. Leo's taste is timeless and now after having it, I'd never want anything different. It's beautiful," she said.
How Much Is It Worth?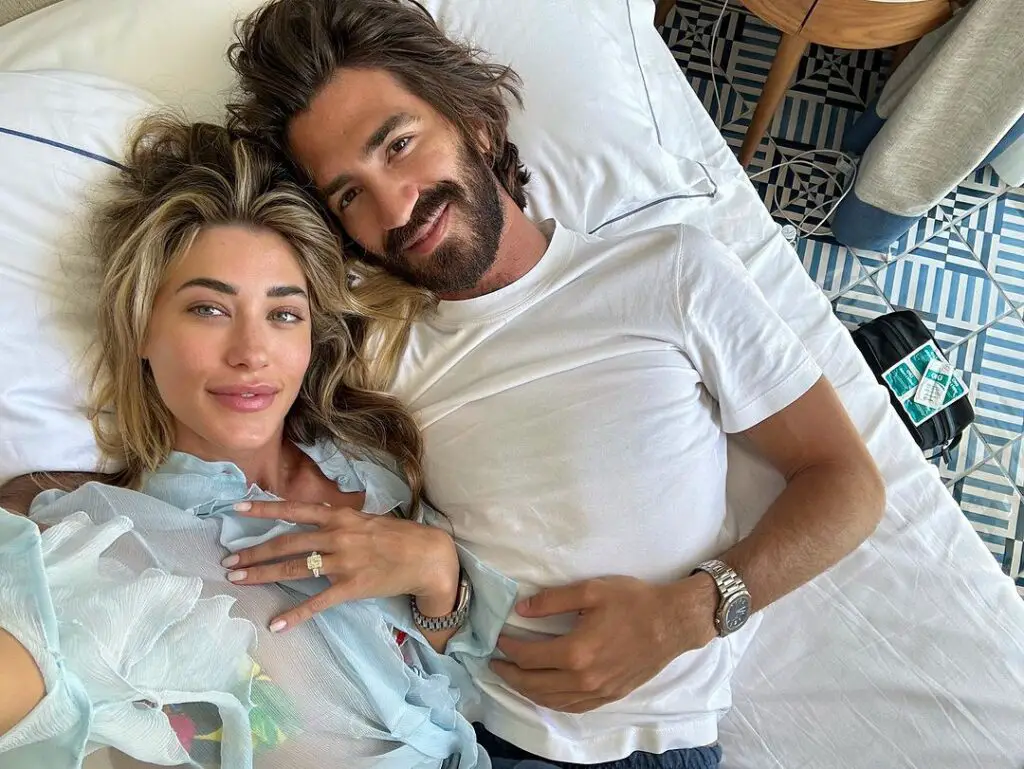 High-quality yellow diamonds, especially those over 5 carats, are pricey. Their rarity and desirability among collectors and investors have led to their value appreciation over time, making them not only a treasured possession but also a sound financial investment.
For Leo, this ring wouldn't have come cheap. Depending on the quality of the main stone, we'd estimate the value of the rock to be in the region of $750,000.