Joey King, the American actress known for her performances in "The Kissing Booth" series and "The Act," announced her engagement to producer Steven Piet in March 2022.
Taking to Instagram, King wrote, "The date was 2/2/22 when you asked me to marry you and made me the luckiest lady alive… Hanging out with you forever sounds like a real dream, so let's do it." 
Not to mention, she got a stunning piece of jewelry to mark the occasion. 
Joey's engagement ring — 2.5 carat elongated diamond east-west on a gold band — is stunning. So let's talk about the details.
What Kind of Ring is It?
Joey's engagement ring features a pear-shaped diamond set on a delicate gold band. 
The diamond is estimated to be around 2-2.5 carats, with a color grade of G and a clarity grade of VS1.
One of the most significant features of the ring is the setting — the diamond is placed in a unique east-west orientation, meaning that it is set horizontally across the band, rather than vertically. Traditionally, engagement rings have stones placed in a vertical or north-south orientation. The east-west setting, on the other hand, requires a specially cut diamond or gemstone to fit the horizontal orientation. While this may make it more challenging to find a suitable stone, the result is a unique and modern look that sets the ring apart from traditional styles. Additionally, this can make the diamond appear larger and more elongated. With Joey's, that's definitely the case.
As if this wasn't enough, it is set in a split shank design with a larger epaulette cut diamond and numerous baguette cut diamonds that lead down to two dark color stones. This creates a modern and unique look that perfectly suits Joey's style.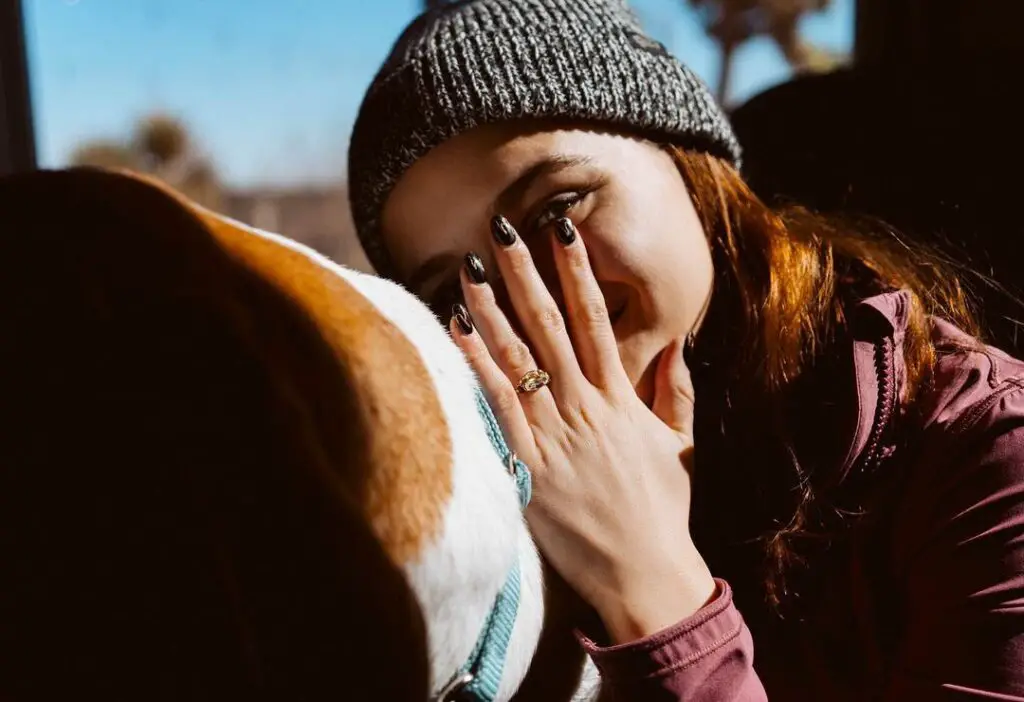 Who Designed Joey King's Engagement Ring?
Mociun, a fine jeweler in Brooklyn, New York, was the designer behind the ring. The jeweler is known for featuring non-traditional gemstones, such as moonstones, opals, and black diamonds, as well as unique settings and unusual shapes.
"With the balance of black and white, transparent and opaque, soft and angular, the design of this piece reflects the harmony of opposing energies that our universe so often points us to," Caitlin Mociun, founder and designer of Mociun, explained. 
"In designing this piece, I started with the soft oval, brilliant cut diamond, placing the more delicate shapes at the base and the sharper shapes at the apex of the ring. In particular, the black spinel was custom cut into oblong shapes to help further feature the softness of the center stone."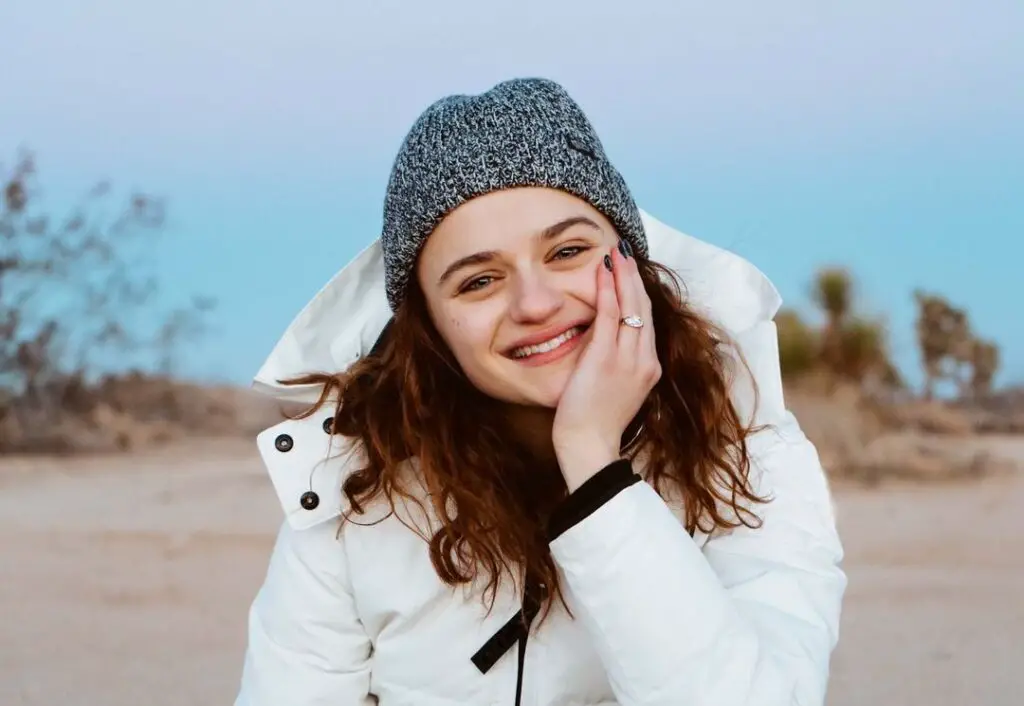 How Much Did It Cost?
Joey's ring is a custom design outside Mociun's standard range which ranged from $1,465 to $94,100. Given the intricate cut and unique details of the piece, it's estimated that Joey's ring costs around $120,000. 
Of course, the sentimental value of the ring is priceless.
Joey King's engagement ring is a beautiful and unique piece of jewelry that perfectly captures the couple's love and commitment to each other. With its stunning pear-shaped diamond, delicate gold band, and unique east-west setting, it is sure to inspire jewelry trends for years to come.