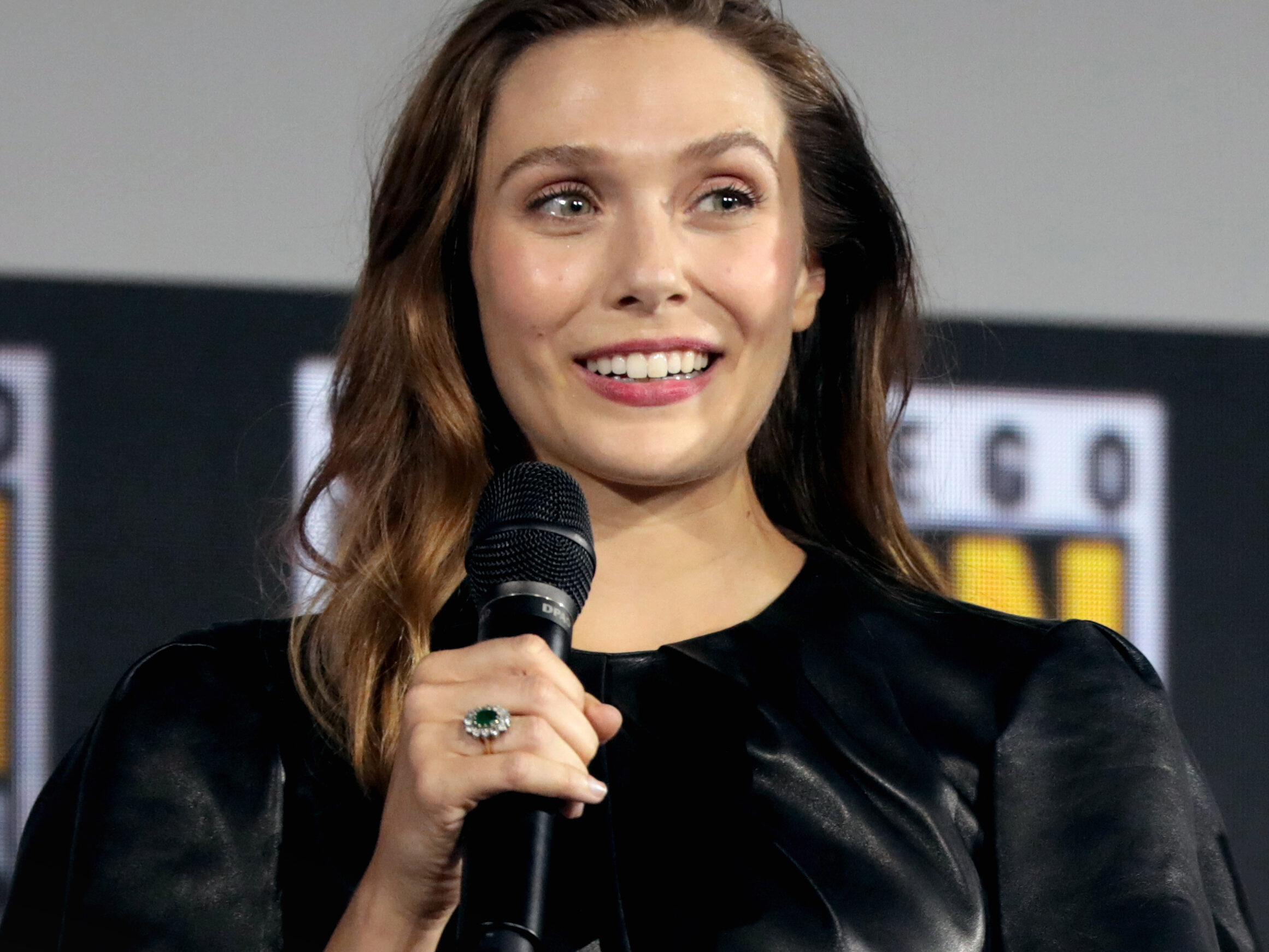 Get ready to be swept away by a piece of jewelry fit for the silver screen, as we delve into everything you need to know about Elizabeth Olsen's engagement ring. 
Elizabeth, best known for her work on the Avengers: Endgame series, has found her real-life leading man in musician Robbie Arnett. The couple's love story began when they crossed paths in 2017 and instantly connected. Robbie, the lead vocalist of the band Milo Greene, captured Elizabeth's heart with his soulful melodies and genuine charm.
After dating for several years, Elizabeth and Robbie announced their engagement in 2019, sending waves of excitement through their fans and the entertainment world. 
But the real star of the show was Elizabeth's engagement ring.
Here's everything you need to know about the incredible emerald stunner.
What Does Elizabeth Olsen's Engagement Ring Look Like?
Elizabeth's engagement ring bears an uncanny resemblance to the green Infinity Stone set in the thumb of Avengers' villain Thanos's all-powerful gilded gauntlet — but lets face it, Olsen's emerald is probably even more precious.
Her antique engagement ring features a square-cut emerald surrounded by a halo of round cut diamonds and set on a thin yellow-gold band. When we say halo, we don't mean a small and dainty diamond surround, this halo is substantial. 
It perfectly compliments the four carat center stone, which is a square cut.
It's unusual to see a square center in one of these cluster rings, but it only makes it even more eye-catching. Unlike other cuts that can enhance the brilliance and sparkle of a gemstone, square-cut emeralds prioritize clarity and transparency. This means that they don't look as brilliant as other faceted gemstones. But it doesn't make it any less special. The style is similar to Kate Middleton's iconic ring, which also features a halo setting and unconventional gemstone center.
Despite the size, it does look comfortable to wear given that it's quite low to her finger.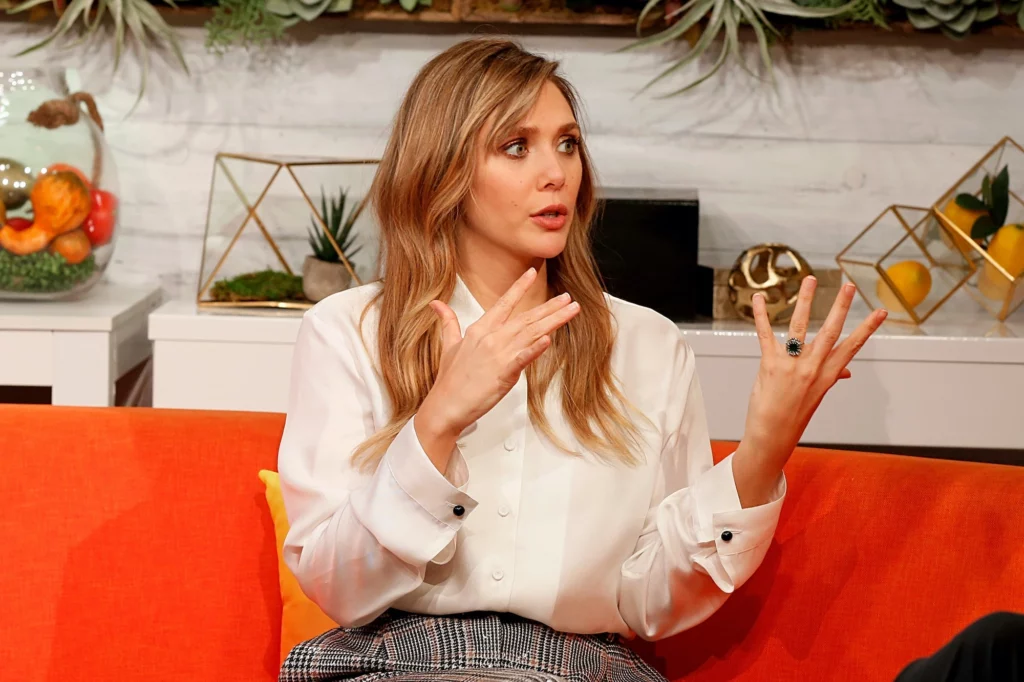 Who Designed Elizabeth Olsen's Engagement Ring?
The star couple have remained tight lipped about where the stunning ring is from, and we're not surprised. We'd be gatekeeping that information too. It does look like an antique ring, and one that Robbie would have had to search high and low for. 
Antique doesn't mean cheap though: the emerald in Olsen's ring looks to be around four carats, making the overall value somewhere between $200,000 and 250,000 with the diamond halo.
If you're asking us, we're saying it's worth every penny for Wanda herself.