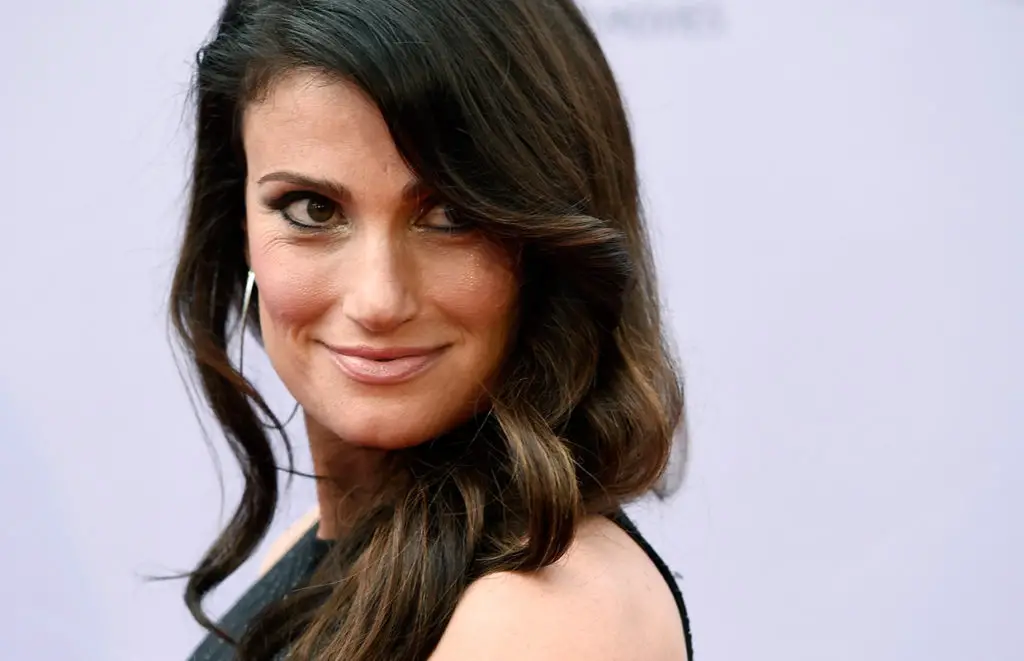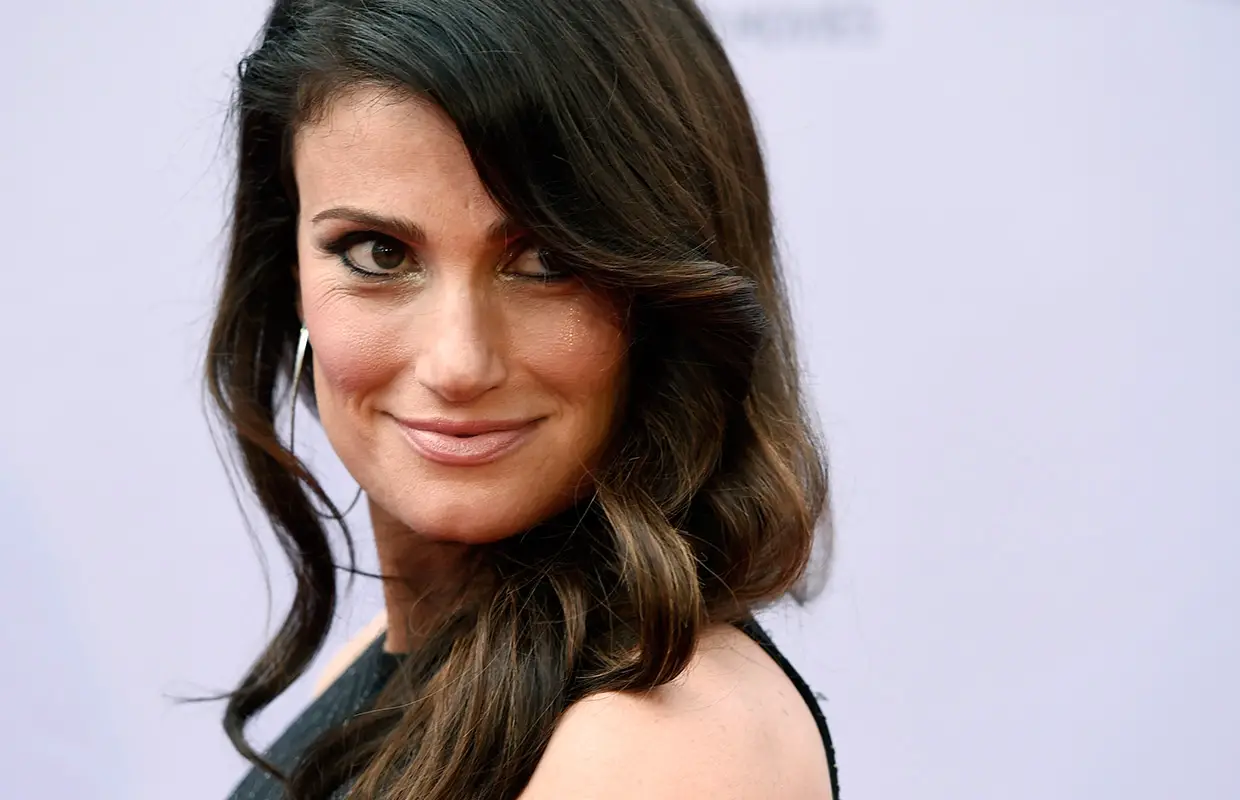 Every week we pick the best and worst engagement rings to emerge from the land of the rich and famous. This week a Broadway star goes up against a reality TV queen…
Engagements happen on a daily basis in showbusiness. Naturally, every bride – whether famous or not – thinks that their own engagement ring is the most beautiful in the world. The rest of us, however, may or may not feel the same. We scour the web every week for the latest celebrity engagement news, and choose what WE feel are the best and worst. It's all done in the spirit of fun, we mean no harm – and of course we wish the best to all of the happy couples! Here are our picks for this week…
The Best: Idina Menzel
You may know Idina Menzel as the Tony award winning actress from Rent and Wicked, as the voice of Frozen's Elsa, or as the woman whose name John Travolta very badly mis-read at the 2014 Oscars (hello, Adele Dazim). In short, she's a multi-talented performer with a singing voice that will blow your mind.
It was her first major Broadway production, Rent, that ended up bringing Idina and her new fiancee together. When a film adaptation of the musical was made in 2005 she reprised her role as Maureen Johnson, while Adam Lohr was cast as Steve. The pair remained friends and, years later, the friendship blossomed into a romance. Last week, they announced their engagement.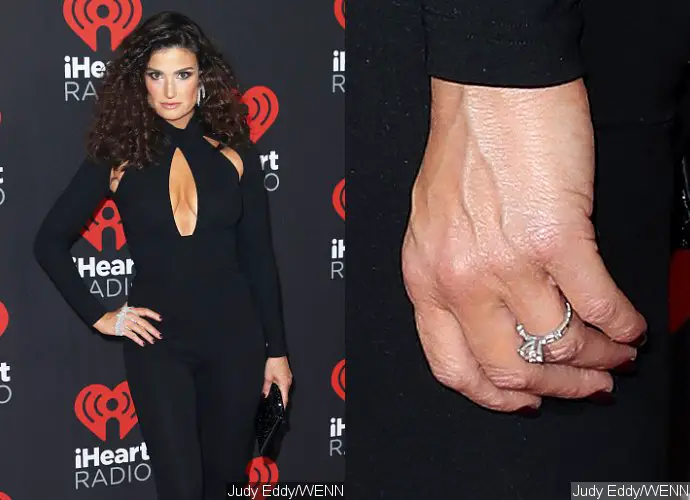 So, what's the ring like? Pretty gorgeous, actually. Lohr splashed a cool $30,000 on the sparkler, which consists of a 2-carat round brilliant diamond accented with tapered diamond baguettes and set in platinum. It's a subtle yet classic vintage inspired design, and the rock sits high over the band so everyone within a 10 metre radius can see it sparkle.
Our Verdict: We were kind of surprised that a big musical star like Idina would go for something so simple and understated. And that's exactly why we love it. Make no mistake though, for $30,000 you can bet this is the best of the best diamonds, despite it's smaller than usual (for showbiz, that is) size.
The Worst: Nicole Williams
Nicole Williams is used to TV cameras filming every moment of her life by now. The model has been dating Tampa Bay Buccaneers player Larry English for 4 years, and the pair appear on the WAGS reality TV show, following the adventurous lives of athlete's wives and girlfriends.
Nicole was in Thailand filming for the show without Larry, when he paid a surprise visit because he 'thought she needed something to wear on her left hand'. After a brief struggle to get the ring on her finger, Nicole accepted while the cameras looked on. The happy couple had a hard time keeping the news under wraps while waiting for the episode to be aired.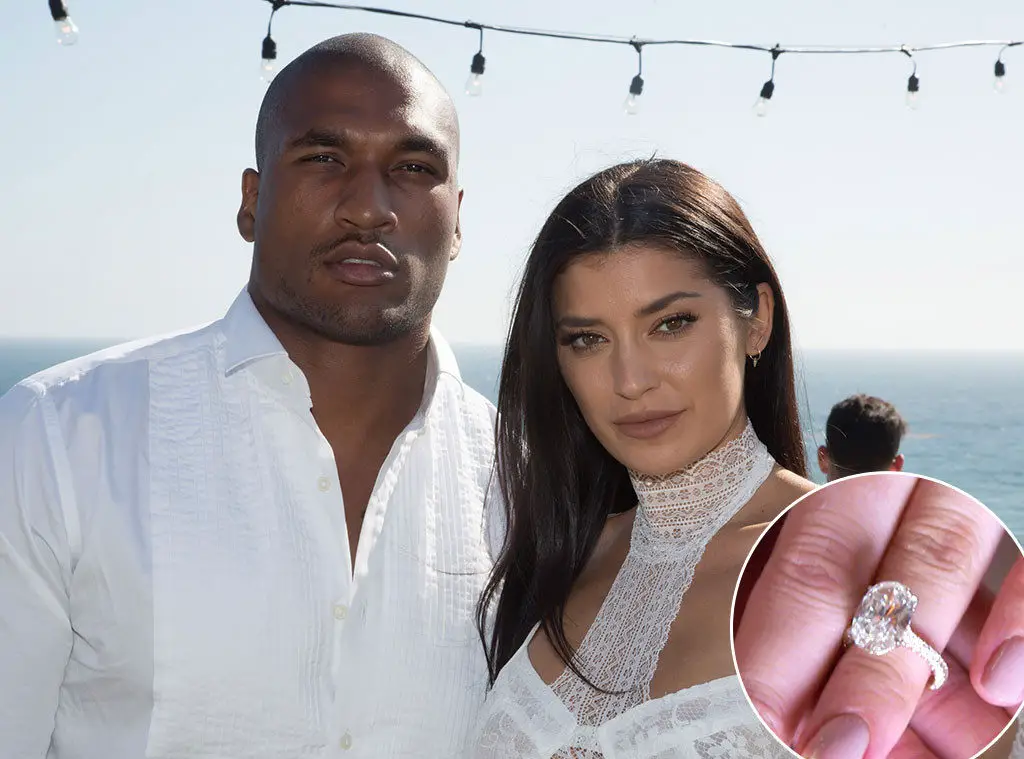 Nicole's rock was designed by Ritani and reportedly cost a hefty $250,000. It's a very on-trend
oval diamond clocking in at 5.14 carats, surrounded by a diamond band with over 100 tiny round diamonds bringing the total diamond weight to 6 carats. The band is 18 carat rose gold. Basically this engagement ring couldn't be more on-trend. And guess what? Larry helped design it too!
Our Verdict: Normally we'd be all about this ring. It's on-trend with its rose gold band and oval diamond, and while it's big, it's not too big. But in this case, Idina's is one we would actually wear all day every day. This one is verging on impractical, although it is extremely, and we mean extremely, beautiful. Sorry Nicole.