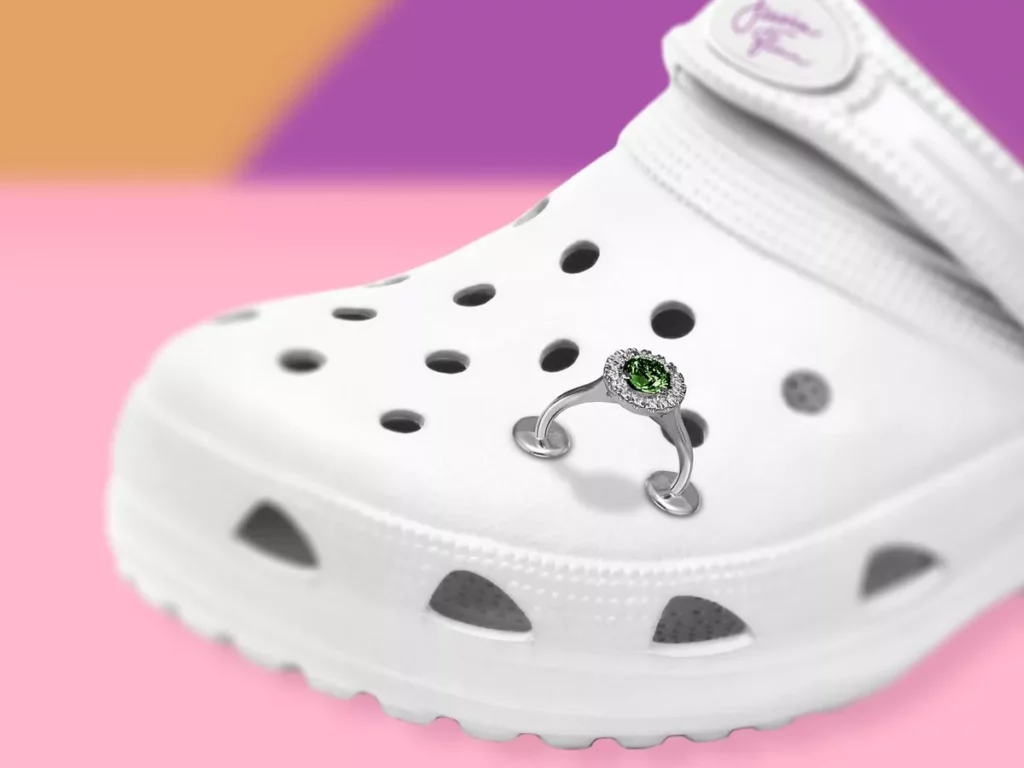 Would you ever propose with a Crocs engagement ring? Yes, you read that right.
Five years ago, the idea of wearing Crocs was a red flag. The rubber clogs were about as cool as socks with sandals or baggy jeans, but low and behold the 90s have made a return.  Socks with sandals and baggy jeans are cool and to all of our surprise, so are Crocs. 
Wherever you look, be it festivals, supermarkets and even the Love Island Villa, every man and their dog seem to own a pair of Crocs these days – and we're not going to lie, we're cool with it. Searches for 'wedding crocs' have increased by 23% in the last year alone, with an average of 1,900 nearlyweds searching for the comfy sandal every month. But just when we thought we'd heard it all, Jessica Flinn Fine Jewellery released an engagement ring for your crocs.
What Is A Crocs Engagement Ring?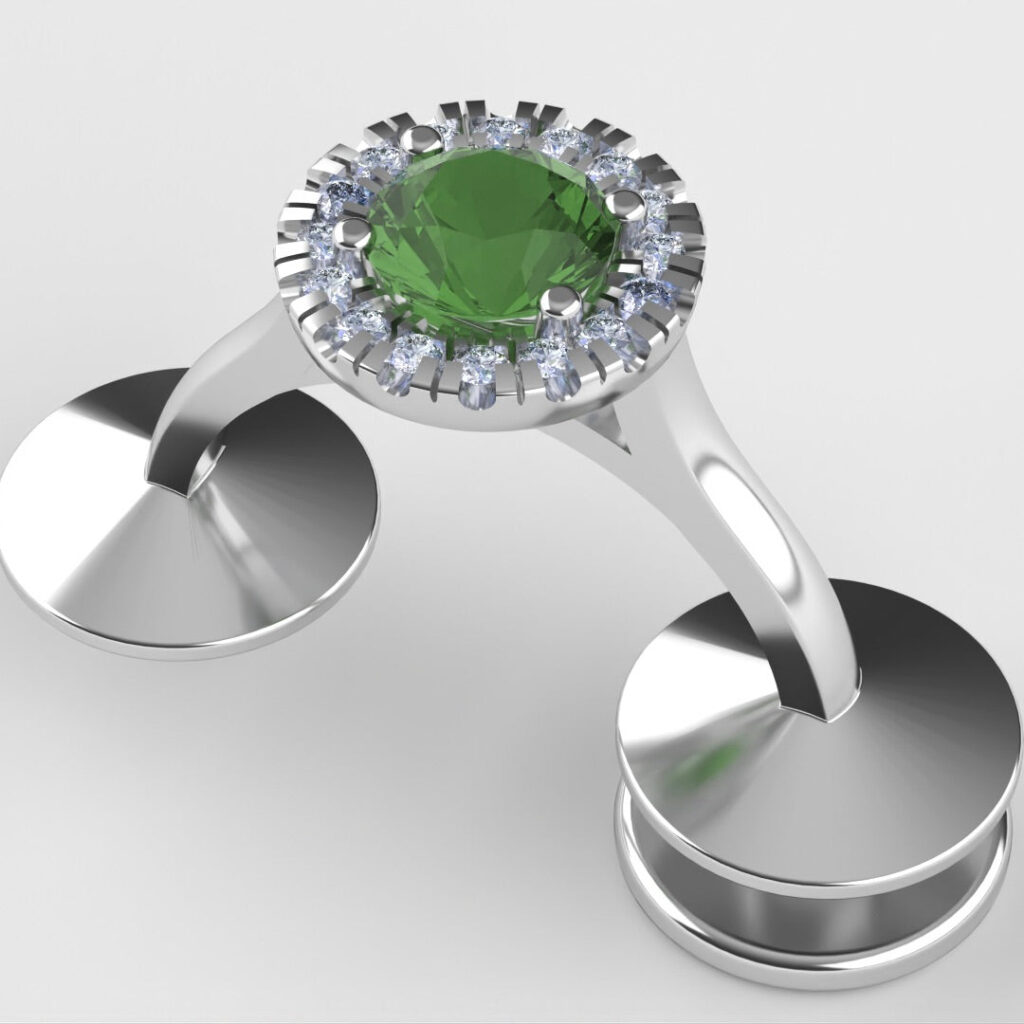 The Crocs Engagement Ring is the world's first bespoke engagement ring charm for your Crocs. And when we say charm, we aren't talking about a plastic jitbit you clip onto your Crocs. It's an actual engagement ring.
The Croc wedding charm is made from set silver and has a 1.10ct green sapphire, along with a sparkling round brilliant cut lab grown diamond. 
The charms secure to the Croc using flat back screws and are bespoke made to order.
To ensure it's completely unique, the team allow customers to design their own engagement ring charm, choosing from a range of gemstones including teal sapphires, salt and pepper diamonds, tourmalines or lab-grown diamonds. 
Speaking about the unique design, founder Jessica explains, "Our talented CAD designer has created a real, manufacturable model of a Crocs charm, that can be customized to create your partner's perfect engagement charm. Set with real diamonds and coloured gemstones in the metal of your choice.
Interested? Prices for the wedding Croc charm start from £1,799, and take around 6-8 weeks to order. We're all about being original, but is this one step too far? You be the judge.